Milwaukee Management Consulting Firm for Small Businesses
Board Services Provided by the Giersch Group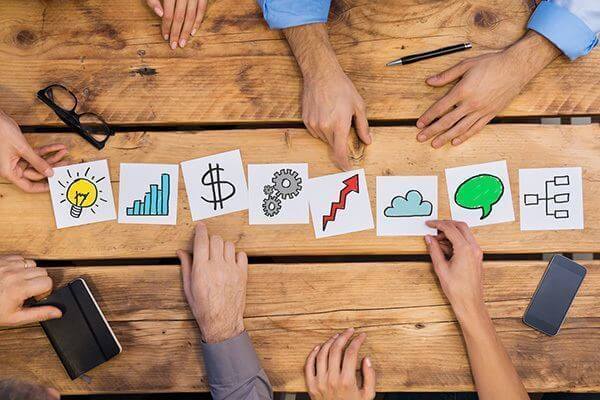 For small business owners, management is simply running the business. And it is often up to the small business owner to wear all of the management hats – HR, finance, marketing, quality control, etc.
The Giersch Group's consulting practice is aimed at helping small business owners and nonprofit executives fill that management role in a way that is organized, comprehensive and effective.
What makes our board services better than other advisory board or business roundtable services is our focus on financial results. Board services from the Giersch Group will teach you to use your financials to manage your business.
Board services are designed to give small private companies the benefits of a board, without the oversight. Included is our monthly management discussion and analysis meeting that helps owners run their business based upon solid managerial principles.
Benefits of Board Services from the Giersch Group
Small business owners and franchise business owners using our board services have seen a number of advantages including:
Reflection on operating results
Anticipation of business concerns
Discipline in business practices
Advice on current and long term business issues
This annuity service is one of our primary offerings at our Milwaukee management consulting firm. Utilized on a monthly or quarterly basis, this service will provide the value and discipline that boards offer to public corporations. Annual meetings are not sufficient to give the necessary attention to the business.
Outline of Monthly Board Services Meeting
Monthly meetings are recommended. While quarterly meetings give a measure of board benefit, small private companies profit from the discipline and culture change which occurs from monthly meetings.
In each monthly meeting we will cover the following agenda in moving the organization forward:
Review of financial statements
Discussion on driving revenue
Topic of the Month related to the business cycle
Current issues you wish to discuss
Our monthly board service meetings include topics of the month we bring to the table.
Board Service Meeting Topics of the Month:
Marketing Strategy
Tax Planning
Product Mix
Financial Statements
Compensation Planning
Cash Flow Management
Systems Management
Market Position
Year End Maximization
Budget Planning
Year End Wrap Up
What is the Purpose of a Board?
Oversight: make sure everyone is doing their job (required by law)
Discipline & focus
Reflect & consult on current issues and anticipate the future
Why Private Companies Don't Have a Board
Don't want oversight, want independence (think they waste their time)
Don't want bad business practices exposed
Desire confidentiality for business details
What do I Need for Board Service Meetings?
Previous month's income statement
Beginning and end of prior month balance sheet
Prior month cash flow statement
What do the Giersch Group Business Management Consulting Board Services Cost?
The typical fee for board services is $1000 per month, plus mileage and expenses. This can vary based upon the complexity of the business and the necessary work between meetings.
Strategic Board Services in Milwaukee, Brookfield, Madison & the surrounding areas
Give your small enterprise the benefits of a board without the overhead. The Giersch Group will guide your business toward greater prosperity with regular strategic management consulting through our board services.