Business Growth Consulting for Wisconsin Businesses
Successful Strategies for Growing Your Small or Mid-Sized Business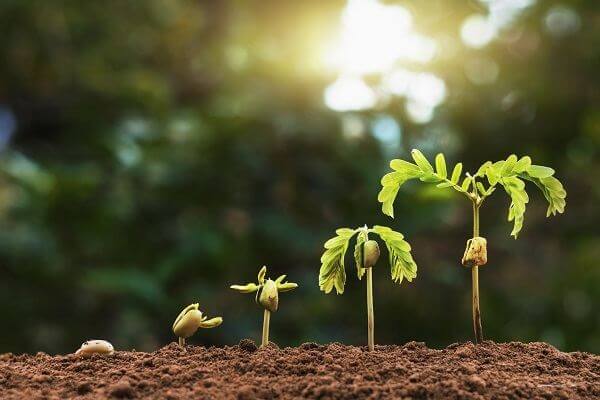 Affordable consulting for effective business growth begins with a free 30-minute consultation.
Approximately 90% of all businesses fail to achieve sustained, profitable growth. Small businesses in particular face a difficult struggle to grow. Only those with a clear and actionable plan have a chance at reaching their full potential.
Many of us at the Giersch Group come from family businesses or families of entrepreneurs ourselves. We have a passion for small business, and take pride in providing affordable, insightful, and effective growth strategies for business owners and nonprofits. We are an award-winning consulting firm that has helped many Milwaukee area businesses grow and prosper.
Get a free consultation to learn more about how our proven approach to business growth and flexible rates can deliver real financial results for your business.
Effective & Affordable Business Growth Strategies
Because no two business are alike, the Giersch Group provides comprehensive business consulting services customized for your budget and needs. Wisconsin small business owners are our heroes, and we're proud to make effective growth consulting an affordable proposition for small and family-owned businesses.
Effective planning begins with opening the books and looking at the numbers. Without an understanding of cash flow, it's impossible to make sound decisions. Bookkeeping, accounting and tax compliance are at the heart of what we do, and we are well-prepared to take a deep dive into the financials of your business. Giersch Group professionals are also available to support you with part-time or virtual CFO services, payroll administration and basic HR services.
"Peter is a huge asset at our quarterly planning meetings lending invaluable insights into our growth and overall operating structure of our company. He has a unique ability to take a complicated issue and break it down into manageable goal for our leadership team to accomplish. Peter has a very high ethical and moral compass when combined with his skill set helps us drive results. I would highly recommend Peter as a business consultant."
--Brian M., Mar 24, 2021
See Google Review
Growth consulting begins with a business review, which includes:
Detailed financial analysis
Management SWOT analysis (Strengths, Weaknesses, Opportunities, and Threats)
Reflection on past, analysis of present and consideration of the future
From there, we make recommendations that will put your business on a growth trajectory.
Business Consulting Resources
The Giersch Group provides a wealth of business growth resources for small to mid-sized businesses:
Business Growth Consulting for Businesses in Many Industries
No matter where your business is today, our business growth consulting will help it reach its full potential.
The Giersch Group has worked with business owners in a wide range of industries throughout the greater Milwaukee area. Whether you're expanding a construction business or looking for a startup growth strategy, we'll work with you to develop an actionable plan based on clear financial data, predictive financial forecasts, and sound business strategies.
Some of the industries we've worked with include:
Free Business Growth Consultation in Milwaukee, Brookfield or Madison
The old saying "Can't see the forest for the trees" sums up the most common problem small business owners have when trying to create a growth plan. Or maybe you have a plan on paper and are lacking the actual implementation.
Having an objective, experienced third party review your business is essential to identifying where your greatest opportunities lie and following through.
Call today to schedule a free, no-obligation business growth consultation with us. We'll explain more about how we work, who we've helped, and what we can do for your business. With offices in Milwaukee, Brookfield and Madison, you can choose the location nearest you.
Although our consulting services are available anywhere, we primarily serve businesses located in and around Milwaukee, Dane, Ozaukee, Washington and Waukesha counties, including Milwaukee, Shorewood, Whitefish Bay, Glendale, Brown Deer, West Allis, Greenfield, Franklin, South Milwaukee, Oak Creek, Menomonee Falls, Sussex, Mequon, West Bend, Hartford, Kewaskum, Richfield, Cedarburg, Grafton, Saukville, Waukesha, Brookfield, New Berlin, Muskego, Big Bend, Mukwonago, Eagle, Dousman, Wales, Oconomowoc, Delafield, Pewaukee, Hartland, Madison, Middleton, Monona, Sun Prairie and the surrounding communities.