Startup Management Consulting Firm in Milwaukee, Brookfield & Madison WI
Effective strategy & affordable rates for startups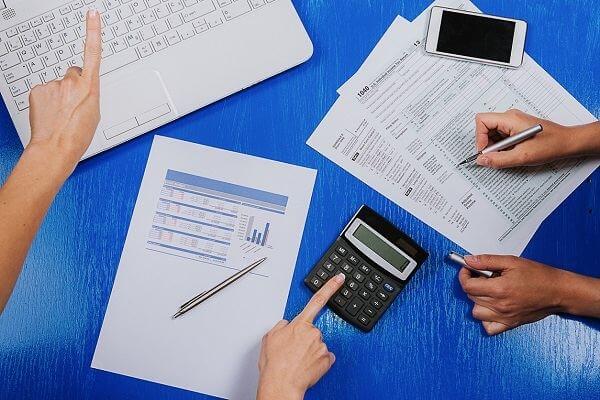 Get startup guidance focused on financial results.
The Giersch Group is a small, family-owned consulting firm dedicated to helping small and startup business owners. Our consulting services are 100% virtual and available nationwide. With offices in Milwaukee, Brookfield and Madison, we draw many of our clients from communities in southeast Wisconsin.
Supporting innovators, startups and the entrepreneurial spirit is why we get out of bed in the morning. Our expert management consultants have a true passion for helping new business owners plan effectively for the future, commercialize their ideas and gain financial peace of mind with a clear understanding of how to produce and use accurate financial data.
It's your money. Make the most of your startup and your opportunities with our insights and support.
Redefining Startup Consulting
Our experienced consultants understand first-hand the reality new business owners face: working insanely hard while understaffed and overloaded. Handing down recommendations and leaving the burden of implementation on the owner is only an effective strategy when the business has the resources and specialized staff to do the work.
Giersch Group professionals provide management consulting services based on the best corporate and institutional practices, adapted for startup businesses. We don't just hand down a strategy; we teach entrepreneurs how to identify what's working and what's lacking and how to use your financial data to make informed business decisions.
Book your free consultation today. We'll get to know you and your goals, then get straight to the heart of how our strategy and management consulting can best serve your startup while staying within your budget.
Startup Consulting Review
"Having the Giersch Group on our team is like having a personal trainer. They help you surpass your personal best and take the risks needed to make it to the next level. With all we have invested in our business, we wouldn't have it any other way!"
--Pam Foti & Jenny Wagner, Vesta Senior Network
Business Plan Consulting Services
Do you really need a business plan?
There's no question a good business plan makes it easier for a new business to succeed. A business plan is one of the best tools a startup business can have, and there are compelling reasons to have one.
Why a good business plan is vital to the success of a new business
You wouldn't start off on a cross-country trip without a map or navigation system. A business plan is like a road map for your business. It gives you the big picture overview of the route you'll take, as well as potential roadblocks, alternate routes to consider, and details you may not have even considered.
3 Reasons Every Startup Needs a Business Plan
You can't get a loan or pitch your business to investors without a solid plan
If you foresee applying for a loan, or getting investors to buy into your company, you're going to need a business plan. Anyone with a potential financial stake in your business is going to want to see the numbers supporting the potential you see in your new business. They not only need to understand your vision for the future, they need to see it's sustainable.
A business plan is an acid test for your business idea
You may think you have a great business idea, but a business plan forces you to look deeper and identify flaws in your idea before investing in something with a high likelihood of failure. If you're really fired up about a new venture, it's hard to confront the possibility it may not work, but it's far better to do so before you've sunk a lot of your hard-earned money into it. A business plan gives you the opportunity to step back and figure out how to give your idea a better chance at working before moving forward.
A business plan is fertile ground for new ideas
Going through the process of developing a business plan requires some deep thinking, and along the way it's inevitable you'll come up with ideas and solutions you hadn't even considered before. You'll also gain insight into the market your business will be targeting, as well as your own motivations.
Having The Giersch Group prepare your business plan vs doing it alone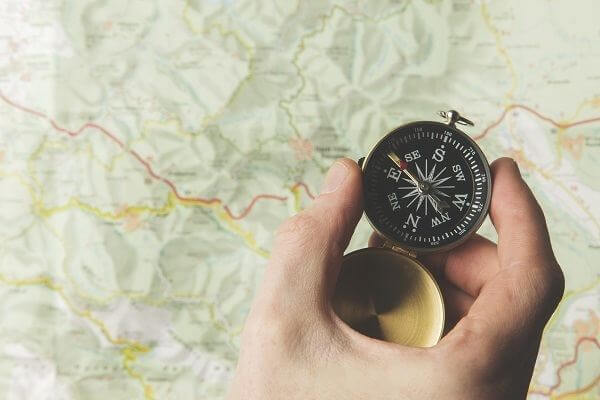 Business plan consulting will give you an overview and a clear direction for your business.
There are plenty of online resources for DIY business plans, and it's not a bad way to get your mind focused on a business plan. Ultimately, though, it's the old "can't see the forest for the trees" dilemma. You're just too personally vested in your idea to be truly objective.
The Giersch Group gives you an objective, third-party perspective on your startup. We have the accounting experience to take a cold, hard look at the numbers and give you a realistic picture. With years of experience helping other southeast Wisconsin startups and small businesses, we are uniquely attuned to the market and the challenges that lie ahead.
Affordably priced business plans
We realize startups, by their very nature, aren't exactly flush with cash. The Giersch Group makes business plans affordable by offering flexible pricing based on your needs and budget. Because every business is unique, we don't have a fixed price for preparing a business plan. Once we get to know you and the type of business you're looking to start, we'll be able to quote you a price for a plan tailored to your specific business.
The Giersch Group offers a full suite of business consulting services
In addition to business plan development, we can help with virtually any other financial or management concern you may have as your business launches and grows. From our offices in Brookfield, downtown Milwaukee and Madison, we provide consulting services for a wide range of businesses and nonprofit organizations throughout southeast Wisconsin. Request a free consultation and learn more about how we can help.
Specialized Consulting Services for Startups
Marketing Strategies & Free Online Resources for Entrepreneurs
Our consulting firm shares marketing strategies, business finance insights and accounting tips online:
Explore more articles and check back often for updates.
Strategy Consulting for Startups: Focusing on the Bottom Line
The larger a consulting firm, the harder it can be to reach your consultant in between meetings, and the less likely your startup is to get the highest value from the relationship.
Giersch Group startup consultants are responsive, collaborative and have a true passion for helping Milwaukee area new business owners succeed.
Our strategic startup business consulting is focused on financial results, not elaborate presentations or a hands-off list of recommendations. Entrepreneurs benefit from customized services and fees, training in finances, management, marketing & basic human resources, and ongoing support as your new business grows.
It's your money. Launch or grow your new business more profitably with management consulting expertise from the Giersch Group.
Although our consulting services are available anywhere, we primarily serve businesses located in and around Milwaukee, Dane, Ozaukee, Washington and Waukesha counties, including Milwaukee, Shorewood, Whitefish Bay, Glendale, Brown Deer, West Allis, Greenfield, Franklin, South Milwaukee, Oak Creek, Menomonee Falls, Sussex, Mequon, West Bend, Hartford, Kewaskum, Richfield, Cedarburg, Grafton, Saukville, Waukesha, Brookfield, New Berlin, Muskego, Big Bend, Mukwonago, Eagle, Dousman, Wales, Oconomowoc, Delafield, Pewaukee, Hartland, Madison, Middleton, Monona, Sun Prairie and the surrounding communities.