Church Bookkeeping Services from Milwaukee & Madison
Giersch Group serves churches of all sizes all over the nation from our offices in Madison and Milwaukee.
Bookkeeping services for religious institutions, charities & nonprofits from Milwaukee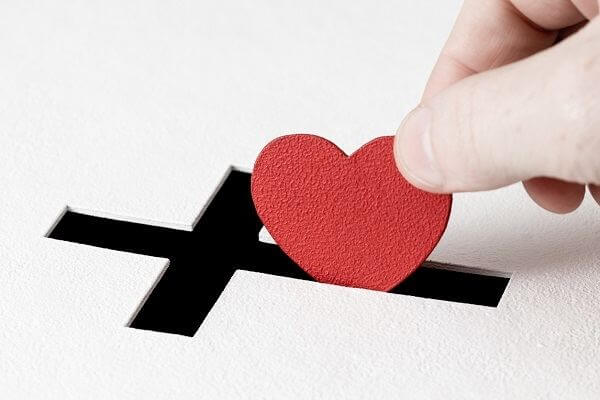 Churches and other faith-based organizations benefit from knowing the numbers, as do the communities they serve.
Giersch Group is a family-owned bookkeeping firm with experience providing churches and other religious institutions with accurate financial data to protect their assets and streamline the complexities of accounting. Our flexible services include bookkeeping software setup, outsourced bookkeeping, accrual accounting and much more.
Accounting for religious institutions and nonprofits is very different than for other businesses. We are familiar with every aspect of the unique tax codes affecting a church's ability to receive donations, file staff payrolls and provide compensation to a pastor.
Contact the professionals at Giersch Group today with your questions about church accounting software or to schedule your free consultation.
Giersch Group has offices in Milwaukee, Brookfield and Madison WI. We work with religious institutions, charities and nonprofits throughout Southeast Wisconsin and our services are available 100% remotely nationwide.
Accurate reporting of church balance sheets
Giersch Group recently took over the financials of a large, old church with a somewhat dwindling congregation. Their beautiful urban location allowed them to rent out their space for concerts, lectures, food pantries and other events to create revenue. But their decreasing numbers were only allowing them to scrape by financially.
As we began looking through their books, we saw a glaring hole in their financial reality where the church building itself should have been taken into account. There was no long-term asset accounting for the value of the building or the property, both of which held significant value.
Old religious buildings are often undervalued on church balance sheets. Giersch Group will take you through all balance sheets to ensure their accuracy and maximize the value of the building and property.
We tend to encounter two problems when accounting for a religious institution with a high-value building.
Administrators obsess over it, borrow against it and neglect to plan for if the value diminishes.
Administrators act as if the value doesn't exist.
Both approaches are unproductive. It's important to remember the true power of an asset. You want to leverage it, borrow against it in order to make investments, make returns and make improvements to the day-to-day operations of your organization.
An entrepreneurial spirit is a powerful thing. Large assets can create revenue streams to sustain the institution, increase visibility and increase its standing in the community.
Giersch Group will help you understand how to use your assets and financial data to make decisions for the good of your community and religious organization.
The Giersch Group works with all religions
"I am extremely happy with the services we receive from the Giersch Group. They are extremely professional and very responsive to our needs. Couldn't be happier and I'd highly recommend them to anyone!"
--Rev. Evin Wilkins, Unity of Madison
We have provided bookkeeping services for religious institutions of all faiths. Whether you are looking to outsource your accounting for a Catholic church in Massachusetts, a nondenominational church in California or a synagogue in Colorado, we'll help you better understand the financial status of your institution and help create a growth plan for your future. No one provides better bookkeeping and accounting services for faith-based organizations than Giersch Group.
We work with many different clients from unique backgrounds to provide:
Bookkeeping and Accounting for Catholic Churches
Bookkeeping and Accounting for Lutheran Churches
Bookkeeping and Accounting for Baptist Churches
Bookkeeping and Accounting for Methodist Churches
Bookkeeping and Accounting for Non Denominational Churches
Bookkeeping and Accounting for Synagogues
Bookkeeping and Accounting for Mosques
Bookkeeping and Accounting for Temples
And more!
Looking for experts in management consultation, accounting or bookkeeping but don't live in Wisconsin? Our services are 100% virtual and available nationwide.
Church accounting software - QuickBooks™
Giersch Group uses QuickBooks™ cloud-based accounting software. QuickBooks™ accounting software can be designed to meet the unique day-to-day accounting needs of religious and nonprofit organizations. Accounting software for churches includes terminology specific to religious organizations, allows for contributions, accounts for donor-restricted funds and can manage your payroll. QuickBooks™ has repeatedly proved to be the best accounting software for religious institutions.
Giersch Group uses QuickBooks™ to group your expenses based on fund type, program or committee, so you can track the expenses of your specific youth, worship or pastoral groups. QuickBooks™ automates your day-to-day bookkeeping processes by automatically calculating taxes and deductions. As a certified QuickBooks™ Online ProAdvisor, we are able to train your staff on how to maximize the benefits of this software and broaden its benefits. Learn more about our QuickBooks™ services here.
If you already use a different bookkeeping software, you don't have to switch. Giersch Group will help you improve your accounting using any software you'd like.
Popular church accounting software options:
QuickBooks for churches
FlockBase
ACS Church Accounting
Aplos church accounting software
Fund accounting software for churches
FellowshipOne
PowerChurch Plus
CDM+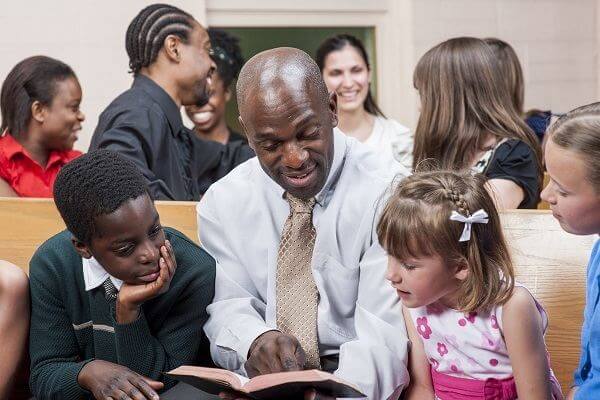 Outsourcing church bookkeeping lets church leaders devote more time to the mission.
Whether you have a specific type of cloud-based church accounting software or are interested in doing a comparison with a professional perspective, Giersch Group can help.
Contact us for insights, training and advice on:
Recording tithes and offerings
Religious fund accounting
Income and expense statements
Preparing reports of financial records
Creating budgets and financial forecasts
Payroll administration for church staff
Balancing petty cash, checking and investment accounts
Preparing for an audit
Tracking donations (including non-cash donations such as vehicles) per IRS regulations
Establishing effective internal controls against error or fraud
Reimbursing church staff for expenses in accordance with IRS guidelines
Creating or administering a benevolence fund
Our flexible services are available for church accounting program training and support as needed on a part or full-time basis. Contact us for more information on how we can help your faith-based organization.
Small Church Bookkeeping
Accounting can become a large undertaking, even for a small organization, making it difficult for non-professional or volunteer administrators to stay on top of accounting tasks. Even individuals with accounting experience may not be aware of all the special guidelines specific to a church's unique tax standing.
Our small church bookkeeping and accounting services are flexible, affordable and completely customized to your church's needs. We'll teach you the basics of managing your books, reading financial statements and planning for the growth of your religious institution based on timely and accurate financial data.
Financial Management & Outsourcing Church Accounting
Many religious leaders and administrators wonder whether outsourcing church accounting is necessary. Unfortunately, church financial fraud is a real and growing problem, in some cases due to a lack of internal control and the assumed level of trust. Especially for small and medium-sized churches, outsourcing bookkeeping will vastly increase accuracy and improve internal controls to safeguard the resources of your congregation.
Our experienced bookkeepers are trained in accounting for religious organizations and provide high-quality outsourced accounting services at a fraction of the price of paying an in-house accountant.
Improving church endowment fund management
This points to two problems we see with church accounting for major building (or endowments):
One is that they obsess over it, borrow against it and "ride it down" without a real plan for what's going to happen when it's gone.
The other issue is what we saw here -- they refuse to touch it. They act as if it doesn't exist.
Both are bad ways to approach the church building as an asset because in either case, they are not understanding the power of an asset: leverage it, borrow against it to invest, make a return, improve the situation and do it over again. This is what congregations should be doing with their church or endowment.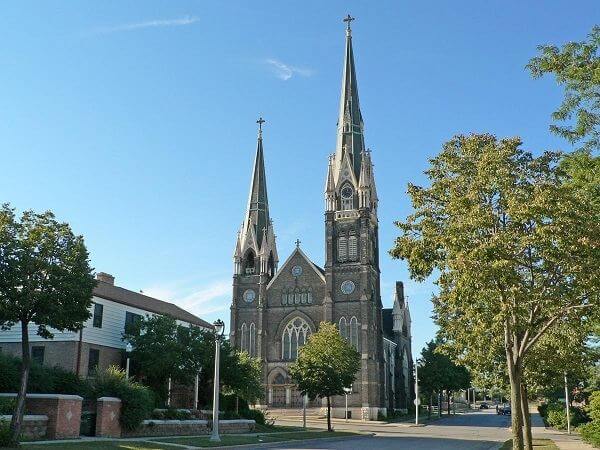 We understand the challenges large and small churches face and can help your organization thrive again
Church CFO Services
The availability of church staff or volunteers may not allow for the financial leadership a CFO can provide.
Benefits of having a CFO:
Handle business aspects of the church
Manage the church's financial affairs proactively
Define and mitigate risk (how would your church deal with a run of lower-than-usual contributions?)
Oversee church support systems for efficient operations
Explain the financial impact of decisions on the organization
Balance the budget, project cash flow, and plan strategically
Though accounting for churches is very different from accounting for other businesses, churches benefit from the skills and expertise a CFO uses to make every type of business or organization successful.
Schedule a free consultation with the Giersch Group to learn how our CFO services can help your church manage its finances strategically to fulfill its mission.
Church accounting services in southeast Wisconsin
Giersch Group offers in-office and virtual, nationwide bookkeeping services for all churches, whether you're located in Wisconsin or California. We have offices conveniently located in Milwaukee, Madison, and Brookfield.
Milwaukee County church bookkeepers serving: Downtown Milwaukee, Shorewood, Whitefish Bay, Glendale, Fox Point, River Hills, Brown Deer, Granville, Butler, Wauwatosa, West Allis, Greenfield, Hales Corners, Greendale, Franklin, Oak Creek, South Milwaukee, Cudahy, St. Francis & everywhere in between.
Dane County church bookkeepers serving: Madison, Middleton, Waunakee, Windsor, Sun Prairie, Cottage Grove, McFarland, Fitchburg, Verona, Riley, Pine Bluff, Cross Plains, Springfield Corners, Black Earth, Mazomanie, Mt. Horeb, Belleville, Rutland, Stoughton, Kengosa, Deerfield, Monona & everywhere in between.
Ozaukee County church bookkeepers serving: Mequon, Thiensville, Cedarburg, Lakefield, Grafton, Saukville, Port Washington, Knellsville, Newburg, Waubeka, Fredonia, Holy Cross, Belgium, Dacada & everywhere in between.
Waukesha County church bookkeepers serving: Waukesha, Brookfield, New Berlin, Muskego, Big Bend, Vernon, Mukwonago, Jericho, Eagle, North Prairie, Saylesville, Genesee Depot, Ottawa, Wales, Dousman, Delafield, Oconomowoc, Monterey, Nashotah, Hartland, Merton, Town of Lisbon, Sussex, Lannon, Menomonee Falls, Butler, Pewaukee & everywhere in between.
Washington County church bookkeepers serving: Germantown, Hubertus, Richfield, Thompson, Ackerville, Hartford, Kirchhayn, Jackson, Cedar Creek, Slinger, Cedar Lake, St. Lawrence, Allenton, Addison, St. Anthony, Kohlsville, Wayne, Kewaskum, Boltonville, Fillmore, Cheeseville, Young America, West Bend, Nabob and everywhere in between.
Giersch Group bookkeeping services were started expressly for the purpose of helping people improve their financial management through the use of timely, accurate financial information. Contact Giersch Group today on behalf of your church or congregation. All services from Giersch Group are available 100% online, allowing us to help all religions anywhere in the nation get the professional and personalized accounting services they deserve.
Frequently Asked Questions:
Yes. There are several ways a small church can benefit from outsourcing a bookkeeper. An expert increases accuracy, lowers bookkeeping costs and provides a missing link in internal controls. Accurate reports secure the financial health of any sized church.
Yes. Giersch Group understands the unique accounting challenges for churches and works with entities of all religions. We're ready to guide you through special tax codes that affect donations, payroll and compensation packages.
As certified QuickBooks™ Online ProAdvisors, we're ready to train you in the best and most efficient software program for churches. Not ready to make the switch? Our advisors have experience in almost all popular accounting software programs churches use.