Helping Milwaukee family business owners plan a successful transition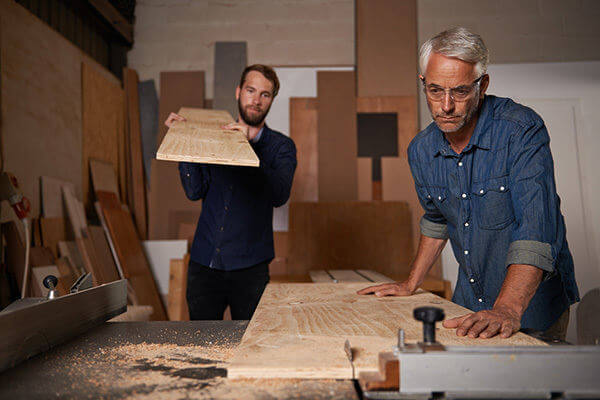 The importance of succession planning in family business
To successfully transition from generation to generation, a family business needs to adapt, serve and improve. Surprisingly, the majority of family businesses do not take the time to properly plan. As a result, they fall prey to the odds of company failure during either the second or third generation.
Every family business requires structure and commitment to realize the family's vision and enjoy a successful enterprise. The Giersch Group is a family business and has developed proven plans and guidelines to help other family-run businesses avoid common succession pitfalls and integrate a succession plan into the operations of the business.

Start planning with a free consultation
What is family business succession planning?
Successful succession planning aligns the needs and expectations of the current owners with the needs and ambitions of the next generation.
Most family business owners see succession planning as a difficult challenge. We see it as an important opportunity to maximize business potential and establish a multi-generational institution. Contact the Giersch Group for a free consultation to learn how we can help protect your family's values and business for future generations.
Family business succession template
Three structures help family owned businesses succeed in planning a smooth succession.
1. Family Board: a separate decision-making entity
Having a family board allows for clarity in the decision making process. The board helps the family to develop the formal policies for business matters such as salaries, raises and promotions. A family board also improves the process conflict resolution when family members have conflicting goals, values or personalities. Relationships improve and tension eases when the discussion of business is kept out of family vacations and holiday gatherings.
2. Family Council: facilitates open communication
Communication within the family allows the family to clarify expectations on:
Succession
Development programs
Compensation & promotions
Ownership & distributions
Overall status of the business
Having a family council helps each family feel heard and helps families identify and address problems earlier.
3. Succession Planning: an invaluable process
Succession planning allows the family to set expectations for the next generation and to strategically implement business management systems and development programs for the next generation's leadership. Succession planning also allows the current generation to prepare for retirement financially and emotionally.
Affordable Family Business Succession Planning Consultants
The Giersch Group believes in providing fairly priced succession planning services, bookkeeping, management consulting and fundraising to family-owned businesses and grassroots nonprofits throughout the Milwaukee metro area including Milwaukee, Waukesha, Ozaukee and Washington counties. Read testimonials from family businesses we've helped or contact us for a free consultation today.
Get a free consultation to learn more about family business succession planning.