Bookkeeping for event planners
We help event planners all over the nation prepare & maintain their financial records from our offices in Brookfield, Milwaukee & Madison, WI.
Affordable accounting & consulting services for event planning companies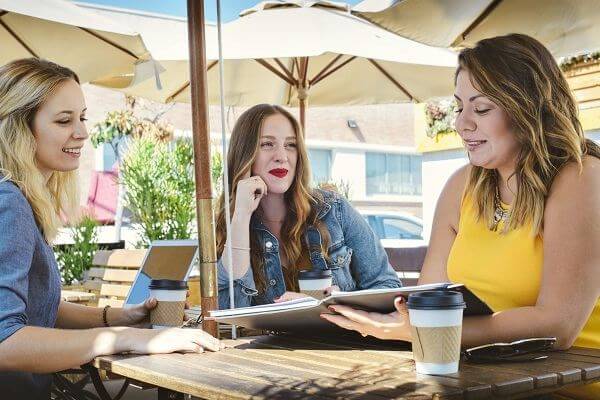 We simplify bookkeeping & financial planning for event planners.
Planning a successful event requires managing people, paying close attention to detail and brilliant problem-solving skills—among many others. With all the multi-tasking and moving parts involved in event planning, it's easy to understand how keeping track of expenses, receipts, transactions and taxes can fall by the wayside when there are so many other tasks competing for your attention. Failing to maintain accurate accounting records, invoice regularly, and analyze your company's financial data can constrict cash flow, annoy clients and even lead to serious financial (and legal!) consequences.
Event planners and other creative professionals benefit from our affordable, professional bookkeeping services to keep accurate financial records and provide regular reporting focused on the areas of greatest concern to you.
Bookkeeping is at the heart of our operating strategy, and we believe our unique approach makes the Giersch Group the best value in bookkeeping for small and mid-sized businesses anywhere. With our flexible services, you only pay for the help you need. All our services are 100% online and available nationwide.
Start with a free consultation to learn more about our people and process. We'll give you a basic dashboard and walkthrough of key financial information, and you can ask us your questions. Our accounting services don't just give you CPA-ready books and peace of mind - they target financial results so you can understand how to use your financial data to grow your business.
Financial statements for event planning companies
We encourage event planning clients to migrate to QuickBooks™ Online or a similar cloud-based platform. We can help get you set up for the first time, clean up your books, or provide supplementary training and support to help you get the most out of your accounting software.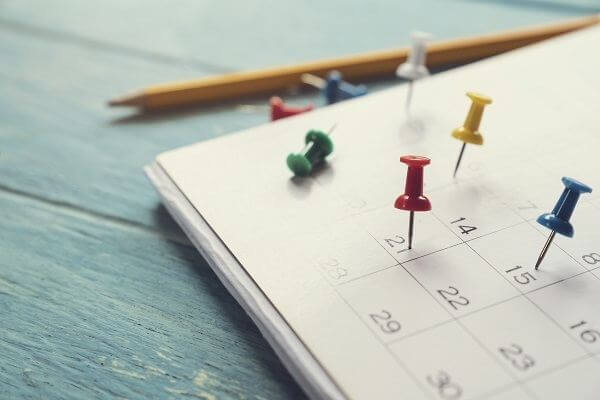 You'll get regular financial statements plus plus insights on how to use the data to make better business decisions.
Accounting procedures like invoicing and payments, payroll for employees and contractors, and timely entry of your financial data are completed quickly and painlessly with our proven process in place.
Our reporting package for event planning businesses includes essential financial statements:
Beginning/ending balance sheets for each period
Income statement for the period & YTD income statement (v. budget and/or previous period)
Cash flow statement for the period
Company dashboard of basic financial ratios
We provide monthly, quarterly and annual reporting packages in full accrual accounting, but you're not left to figure them out on your own. Our bookkeeping services include valuable insights on how to create a better relationship with your numbers, and use financial data to make more money.
Additional financial statements and assistance like creating a chart of accounts, profit and loss statement and cash flow analysis in event management are all within reach. Just talk to us about your concerns and we'll tailor our services to your needs. We work with small business owners all the time—they can afford our services, and so can you.
Additional accounting resources for event planners
Most of us at the Giersch Group come from families of entrepreneurs and have first-hand experience with small business. We know what it's like to work insanely hard for little reward, and we provide additional services based on the level of support each client needs:
Check writing and collections calls
Budgeting & financial modeling
We offer an extensive collection of articles and whitepapers covering diverse topics such as cash reserves, pricing, internal controls, marketing, and much more. Have a question we haven't covered? We'd love to hear it. Just reach out to request a no-obligation 30-minute consultation at our offices in Milwaukee, Brookfield, or Madison.
Bookkeeping services for event planners in Wisconsin & beyond
Our 100% virtual outsourced bookkeeping and virtual CFO services are available anywhere in the nation. We have three southeast Wisconsin locations to best serve your Milwaukee, Dane, Ozaukee, Washington, and Waukesha County based business.
Milwaukee County bookkeepers serving: Downtown Milwaukee, Shorewood, Whitefish Bay, Glendale, Fox Point, River Hills, Brown Deer, Granville, Butler, Wauwatosa, West Allis, Greenfield, Hales Corners, Greendale, Franklin, Oak Creek, South Milwaukee, Cudahy, St. Francis & everywhere in between.
Dane County bookkeepers serving: Madison, Middleton, Waunakee, Windsor, Sun Prairie, Cottage Grove, McFarland, Fitchburg, Verona, Riley, Pine Bluff, Cross Plains, Springfield Corners, Black Earth, Mazomanie, Mt. Horeb, Belleville, Rutland, Stoughton, Kengosa, Deerfield, Monona & everywhere in between.
Ozaukee County bookkeepers serving: Mequon, Thiensville, Cedarburg, Lakefield, Grafton, Saukville, Port Washington, Knellsville, Newburg, Waubeka, Fredonia, Holy Cross, Belgium, Dacada & everywhere in between.
Waukesha County bookkeepers serving: Waukesha, Brookfield, New Berlin, Muskego, Big Bend, Vernon, Mukwonago, Jericho, Eagle, North Prairie, Saylesville, Genesee Depot, Ottawa, Wales, Dousman, Delafield, Oconomowoc, Monterey, Nashotah, Hartland, Merton, Town of Lisbon, Sussex, Lannon, Menomonee Falls, Butler, Pewaukee & everywhere in between.
Washington County bookkeepers serving: Germantown, Hubertus, Richfield, Thompson, Ackerville, Hartford, Kirchhayn, Jackson, Cedar Creek, Slinger, Cedar Lake, St. Lawrence, Allenton, Addison, St. Anthony, Kohlsville, Wayne, Kewaskum, Boltonville, Fillmore, Cheeseville, Young America, West Bend, Nabob and everywhere in between.
Plan an event with us
The Giersch Group has helped hundreds of small, medium, and family-owned businesses and nonprofit organizations create a healthy relationship with numbers and thrive. We know what questions to ask event planning professionals, and how to create an effective plan based on your budget and priorities. All services from the Giersch Group are 100% online and available to event planners nationwide.
Contact us online or call today to book your free initial consultation.
Frequently Asked Questions:
Yes. Maintaining accurate accounting records, invoices and financial data is not only imperative for cash flow but can lead to serious consequences if done incorrectly.
Yes. Giersch Group works with different-sized event planning companies that have different budget levels. We help you create a clear and affordable plan to organize and grow your business.
Yes. Giersch Group will guide you through good business practices and teach you what to avoid when balancing the books. We'll help you set up or move to the best accounting software program for event planners.