Building an Ideal Board of Directors for Your Nonprofit Organization
Nonprofit Board Development Planning & Recruitment Services in Milwaukee, Madison & Brookfield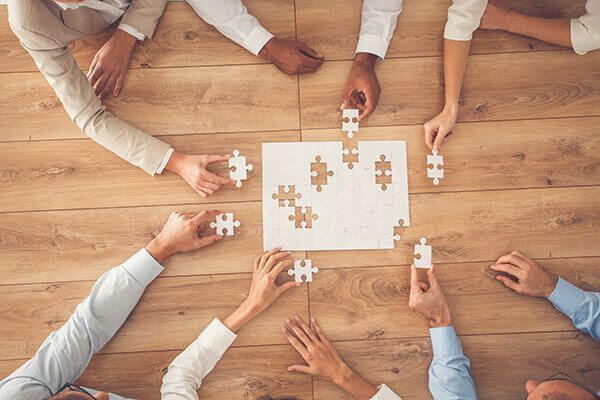 The Giersch Group offers board building and major donor cultivation services as part of our general fundraising counsel. However, we can also help you with board development as a standalone service.
Because a major donor prospect is nearly identical to the sort of board members you are looking for, it makes sense to think about major donor cultivation and board building as two ways of achieving the same objective.
Major donor cultivation recognizes the importance of building relationships with donors to ensure a positive future for the organization. Board building helps identify and recruit those individuals who can contribute to the organization in a leadership capacity. We also provide professional bookkeeping support for nonprofits so you can use timely and accurate financial information to better run your organization.
Donor Cultivation Helps Build an Effective Board of Directors
Donor cultivation and board building rely on the use of existing networks as well as identifying prospective relationships through recommendations and research to involve key constituents in the organization.
How the Giersch Group's major donor cultivation service enhances your nonprofit:
Defines the ideal board member
Creates a database of known targets
Clarifies the goals of the board to improve its functionality
Defines and targets major donors
Expands funding sources to increase financial stability
Minimizes extensive searches for donor replacement by cultivating existing and new relationships
Deliberate Board Building for Excellence in Nonprofit Governance
Few things are more important to a nonprofit than to have a strong board of directors. Our board building services will help your nonprofit improve and grow your governing board.
The purpose of the Giersch Group's board development service is to strengthen and increase membership of the board of directors while better equipping new and old members to fill their role as promoters and fundraisers to help build and grow your organization.
How the Giersch Group's board building service helps your organization:
Improved frequency and quality of board involvement
More efficient and effective board participation
More appropriate and helpful level of oversight
Increased fundraising effectiveness and donor pool
Ever-expanding network of supporters
Nonprofit Board Recruitment & Development Service
A Giersch Group consultant will conduct a monthly 2-hour meeting with the executive director and board membership committee to identify the short term goals for the board of directors and target board members.
Our systematic approach involves reviewing the organization's current strategic plan, by-laws, policies and procedures before defining the perfect board member and their role. Once a database of target board members is in place, our consultants will help you prioritize and create individual approach strategies for each potential board member.
Help Finding Board Members for Milwaukee Nonprofits
Assembling and maintaining a strong board of directors is key to the effectiveness and sustainability of your nonprofit. The Giersch Group has the resources and experience to help your organization set up and manage board membership, donor cultivation, fundraising and more.
Contact the Giersch Group online for a free consultation & to start finding nonprofit board members.