Outsourced CFO Services in Milwaukee & Madison
Flexible, affordable financial leadership for small businesses & nonprofits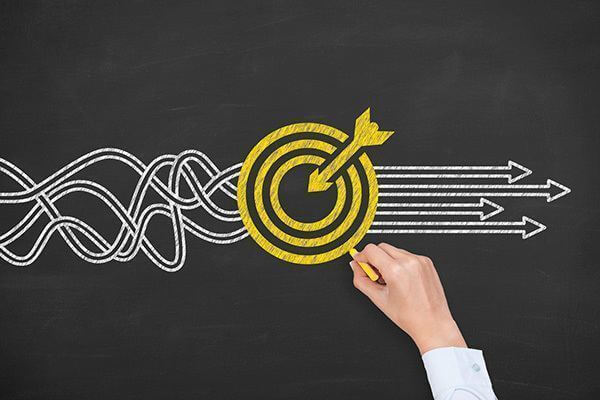 A seasoned financial strategist from The Giersch Group with help you reduce waste, simplify business processes and grow profits.
Every small business needs financial leadership, but not every business or startup needs or has the resources for a full-time controller or CFO. Often a growing small business reaches a point where professional financial advice is needed, but the cost of a full-time experienced CFO or controller is out of reach.
Working with a CFO through the Giersch Group will bridge the gap and take time-consuming accounting tasks off your plate. We provide part-time, interim and virtual CFO and controller services as an effective and affordable solution for small businesses, startups & nonprofit organizations.
Many of the questions business owners have about outsourced CFO services are best addressed one on one. Book a no-obligation consult and we'll chat for thirty minutes to learn more about your business, explain how our CFO services can help, and provide custom pricing based on your situation.
We have office locations in Milwaukee, Brookfield, and Madison. While we draw many of our clients from southeast Wisconsin, our services are 100% virtual and available to businesses anywhere in the country.
Explore this page:
What are outsourced CFO services?

"The Giersch Group has provided us with bookkeeping and controller services for over a year. The Giersch Group's expertise and steady work ethic has been very helpful to us over that period."

--Father Don Brick, Discalced Carmelites of Holy Hill

Outsourced CFO services, aka fractional CFO services or external CFO services, are financial strategy services provided from outside your company.

The terms outsourced, fractional, external and part-time are often used interchangeably referring to CFO services. You can think of it as renting instead hiring a CFO. You get all the experience and insights without a long-term commitment or the expenses associated with recruiting, onboarding and sustaining a full-time employee.

Due to the expense of onboarding a full-time CFO, outsourcing is an increasingly favored alternative. A fractional CFO is a part-time addition to your company's executive leadership who commutes for (or virtually attends) key meetings.

An outsourced CFO is typically responsible for:
Financial forecasting
Acting as a liaison with vendors, bankers, lawyers, and insurance companies
Outsourced CFO services provide ongoing financial leadership at an affordable rate, and can be contracted on a part-time or interim basis. Additional types of CFO service include:
Contract CFO services
Contract CFO services are provided on an as-needed basis, allowing a business to match the expertise of a CFO with a project they need help with.
Virtual CFO services
A virtual CFO is an off-site/ remote professional service provider who works directly with a small business owner on a part time or temporary basis to make strategic decisions about business and financial strategies concerning cash flow, investments, working capital, inventory, debt service, etc.
Most of our clients are located in Wisconsin, where we have three offices. But our CFO services are available anywhere there's phone service and an internet connection.
CFO consulting services
A CFO consultant is a part-time professional service provider who works directly with a small business owner on a part time or temporary basis to make strategic decisions about business and financial strategies concerning cash flow, investments, working capital, inventory, debt service, etc.
A CFO supports a small business owner in making strategic decisions about business strategy. Before hiring a CFO, you have to ensure that your accounting team is producing timely and accurate financial statements. CFOs rely on the statements prepared by your bookkeeper and controller to make decisions concerning key financial areas of your business such as cash flow, investments, working capital, inventory, debt service, etc.
We can work with your CFO or controller in a coach or mentoring capacity, provide audit readiness services, and/or advise on a specific financial strategy or opportunity (such as an M&A or liquidity event).
Related: the difference between a CFO and a controller
What is an interim CFO?

Interim CFO services provide continuity during times of change. A sudden resignation can easily leave a small business in the lurch, especially when it's the person responsible for financials. An interim CFO keeps things on an even keel during the recruitment and training process or while covering an extended leave of absence.

What does an interim CFO do?

An interim CFO, part time CFO, or fractional CFO is a professional service provider who works directly with a small business owner on a part time or temporary basis to make strategic decisions about business and financial strategies concerning cash flow, investments, working capital, inventory, debt service, etc.

Interim CFO or controller services are also helpful:
For important projects
During a period of rapid growth or change
To provide an outside analysis before a major decision
No matter what changes or developments your business encounters, you'll rest easier knowing a professional CFO is on your side to oversee, protect and improve the financial side of things. Read testimonials from small business owners we've helped or book your free consultation today.
What does it cost to hire a CFO?

An experienced full-time CFO can command a yearly salary anywhere from $60k to $100k or more, not to mention bonuses and benefits. Giersch Group flexible CFO services give your business the benefit of working with a seasoned CFO or controller while only paying for the services you need. We work with small business owners all the time. They can afford our services and so you can you. Schedule a free, no-pressure consultation today to learn more about our customized accounting services and pricing.

How much does a part time CFO cost?

Hourly rates for part-time CFOs can vary from $100-$500 per hour depending upon the market and the size and complexity of the company. Small business owners should expect to pay between 1-2% of revenue for all of their internal accounting and finance functions. Hiring a part-time CFO will generally put a small business squarely in the 2% or higher range.

The cost of a part-time CFO also depends upon the need and the reason for engaging these services. Small business owners who are having cash flow issues seeking investments or debt will often bring in a part-time CFO when the situation is pressing and there is very little room for error and very little time to find a solution. Business owners should expect to pay a premium for emergency CFO needs.

The Giersch Group part-time CFO or interim CFO services are priced at an hourly rate of $125-$250 per hour depending upon the market and the size and complexity of the company.
Benefits of an outsourced CFO

High value. You'll have less weight on your shoulders and more time on your hands. Reap the benefits of working with an experienced financial officer without the expense of hiring a full-time in-house employee.

Most new hires need time to get up to speed, but our experienced professionals contribute value immediately. Your business will benefit from our years of experience helping small businesses in many industries get their books in order, solve problems and grow.

Added security. Many small businesses fall victim to fraud when a lack of staff and oversight leaves a single employee in charge of the books. With the Giersch Group you'll never have to wonder whether you can really trust the person you hired to handle sensitive financial information. A professional CFO will establish stronger financial controls to reduce theft by employees and grow profits.

Objectivity. It's difficult to see the big picture when your energy is spent taking care of day-to-day tasks. A CFO or controller from the Giersch Group will get down to brass tacks and report the facts of your financial situation from an impartial perspective. You'll get a reliable sounding board and key help defining your business goals and making plans to reach them.

Your CFO or controller will use their professional experience and judgment to help you make decisions that will take your business in the right direction.

Flexibility. A direct hire controller will need time off periodically and may not be available to work longer hours in busy seasons. Giersch Group CFO services mean you can more easily adapt as the needs of your business change.

Outsourced CFO services give business owners the ability to spend more time developing new services, reaching new customers and handling other core business issues. You'll achieve a greater understanding of the financial health of your business and enjoy better control over your money with fewer surprises.
What does a CFO do in a small business?

An outsourced chief financial officer for a small business uses the best corporate and institutional practices, adapted and priced for the small enterprise.

We help small business owners make the shift from working insanely hard for little reward to understanding and improving the financial performance of their business by:
Developing budgets & controlling costs
Interpreting financial performance & making financial projections
Maintaining tax compliance & financial oversight
Risk management
At the heart of what a virtual CFO does for a small business is strategic planning and decision-making to drive business growth. Accurate bookkeeping provides the foundation for success. A CFO leverages the financial data provided by bookkeeping to increase the profitability of your small business.
Related: the importance of a financial model for forecasting
4 signs your small business needs a CFO

Most small businesses have a bookkeeper to keep tabs on finances. This works fine for a while, but as businesses evolve and expand the need for someone who can navigate through increasingly complex financial waters becomes increasingly apparent.

If you're distracted from running your business because you have to deal with financial matters, your business likely needs a CFO. Below are 4 of the most common scenarios that typically precipitate a small business hiring a CFO.
Growth. You have new business coming your way, but can't accurately assess what you need to charge in order to turn a profit. With growth comes risk—particularly if you're not getting the financial information you need to make timely and well-informed decisions. A CFO will help you grow faster and smarter.
Securing financing. Raising capital gets increasingly complex and frequent as a business grows. A CFO not only makes sense of complex financial statements, but can effectively present it to banks and investors and take steps to ensure your stake isn't compromised when investors take an equity position.
Acquisitions & Mergers. If you're looking into forming a strategic alliance or making an acquisition, a CFO can assess the financial and regulatory issues in play, keep the process on track, and make sure you don't overpay.
Expansion. Considering expanding a product line, adding new services or employees? These are all big steps, and not the type to make without having a clear picture of the financial impact. Having a CFO to evaluate the profitability of such moves is essential.
What should a business owner look for in a CFO?

As a small business owner, hiring a CFO is a huge step—even if you're looking into a part-time or interim CFO. Besides every business owner's concern about what it's going to cost, there's always the question of what qualifications a CFO should have. Although there is no pat answer for this, the list below covers the type of background the Giersch Group looks for and represents the type of outsourced or interim CFO we provide our clients.
BSc or MSc in Finance or Accounting. This is the most basic qualifier for a CFO
Proven work experience and leadership ability. Look for a history of increasing responsibilities and successes, particularly in difficult circumstances.
Strategic thinker. Able to see the big picture and make informed recommendations for long-term success.
Affinity for the industry you operate in. The best CFOs not only understand finances, they also care about the work you do and your stakeholders.
Good communication skills. Your CFO needs to be able to convey financial details in a way non-financial people understand.
Excellent knowledge of data analysis, risk management and forecasting methods. Candidates should have a successful track record and be able to cite specific examples of their expertise.
Hands-on experience with accounting and financial management software. You need a CFO who is up to speed with the most commonly used software.
Cultural fit. Whether it's a short-term or long-term partnership, the close working relationship you'll have with the CFO necessitates having someone who fits in with you and your associates.
What does a CFO do in a startup?

CFO services for startups address the most vital aspects of your new business: realistic financial projections and how to stay or become more profitable.

CFO services for startups typically focus on:
Defining the baseline financial reporting
Establishing financial processes & controls
Charting a path for growth & project milestones
Startup CFO services give you a clear picture of the financial standing of your new business while creating a model to project future financial performance.
An experienced Giersch Group CFO will help you run your new business more quickly and with less risk. Professionally managed accounting, reporting and analysis is priceless; we make it affordable.
Book your free consultation today for a no-pressure initial evaluation of how an outsourced startup CFO can help you generate the most return on your investment.
Do nonprofit organizations need CFO services?

Nonprofit organizations are identical to for-profit organizations where accounting and finance functions are concerned. The only difference between a business and a nonprofit is that no individual can lay claim to earnings in excess of revenue in a nonprofit. For this reason, nonprofits have the same needs for interim, part-time, or fractional CFOs to make strategic business decisions regarding cash flow, investments, working capital, inventory, debt service, etc.

Role of a CFO for a nonprofit

Nonprofit organizations have complex financials to keep track of, as well as compliance issues. As the nonprofit grows, a CFO becomes increasingly essential.

Nonprofit CFOs oversee cash flow planning, develop and monitor budgets, track key operational metrics, oversee audits, and analyze trends to forecast ROI for both existing and planned programs. The CFO also represents the business to investors, and keeps key stakeholders apprised of the nonprofit's finances and investment activities.

Benefits of a CFO for a nonprofit

With increasing scrutiny of financial reporting, greater accountability to the public, and the need to comply with state and federal oversight, a good CFO is critical to maintaining the long-term sustainability of a not-for-profit. Having a CFO to handle financials also frees up the CEO and other principals to focus on day-to-day management.
Controller services

The Giersch Group provides outsourced controller services for small businesses on a part-time or interim basis. This makes adding this expertise to your team considerably more affordable than onboarding a full-time controller.

What does the controller role entail?

The controller takes the work of the bookkeeper's basic financial statements and makes adjusting entries for transactions that do not go directly into the books through the bank account, such as payroll adjustments, depreciation, amortization, etc. The controller is responsible for determining that all relevant transactions and adjustments have been made for a specific period and closing the books for that period in a timely fashion.

Though the role of a Controller and a CFO sometimes overlap, there is a difference. A controller is essentially responsible for all aspects of a company's financial and regulatory compliance. Duties typically include not only accounting and record-keeping but also managing IT, insurance, sales tax reporting, income taxes, external audits, and human resources.

A CFO has a broader role that includes analyzing financial statements and using this information to develop and implement strategies to help a business meet goals and improve their long-term financial performance. A CFO also communicates with investors and lenders to secure the financing needed for growth.
Service area

Our virtual CFO services are available anywhere in the state or across the nation. We have offices in Milwaukee, Madison and Brookfield to serve businesses across Wisconsin and online capabilities to help nationwide companies.

Milwaukee County bookkeepers serving: Downtown Milwaukee, Shorewood, Whitefish Bay, Glendale, Fox Point, River Hills, Brown Deer, Granville, Butler, Wauwatosa, West Allis, Greenfield, Hales Corners, Greendale, Franklin, Oak Creek, South Milwaukee, Cudahy, St. Francis & everywhere in between.

Dane County bookkeepers serving: Madison, Middleton, Waunakee, Windsor, Sun Prairie, Cottage Grove, McFarland, Fitchburg, Verona, Riley, Pine Bluff, Cross Plains, Springfield Corners, Black Earth, Mazomanie, Mt. Horeb, Belleville, Rutland, Stoughton, Kengosa, Deerfield, Monona & everywhere in between.

Ozaukee County bookkeepers serving: Mequon, Thiensville, Cedarburg, Lakefield, Grafton, Saukville, Port Washington, Knellsville, Newburg, Waubeka, Fredonia, Holy Cross, Belgium, Dacada & everywhere in between.

Waukesha County bookkeepers serving: Waukesha, Brookfield, New Berlin, Muskego, Big Bend, Vernon, Mukwonago, Jericho, Eagle, North Prairie, Saylesville, Genesee Depot, Ottawa, Wales, Dousman, Delafield, Oconomowoc, Monterey, Nashotah, Hartland, Merton, Town of Lisbon, Sussex, Lannon, Menomonee Falls, Butler, Pewaukee & everywhere in between.

Washington County bookkeepers serving: Germantown, Hubertus, Richfield, Thompson, Ackerville, Hartford, Kirchhayn, Jackson, Cedar Creek, Slinger, Cedar Lake, St. Lawrence, Allenton, Addison, St. Anthony, Kohlsville, Wayne, Kewaskum, Boltonville, Fillmore, Cheeseville, Young America, West Bend, Nabob and everywhere in between.
Milwaukee-based controller & CFO services firm helping small businesses grow
We've seen too many small business owners working insanely hard for little reward. Our professional financial services, including bookkeeping, small business accounting, management consulting, payroll and tax compliance services will help your business shift from surviving to thriving by providing the fundamental financial data required for smart decision-making.
We provide affordable CFO services to nonprofits, startups, small and family-run businesses throughout and outside the greater Milwaukee area, including Brookfield, Waukesha, Washington and Ozaukee Counties. Our services are 100% virtual and available nationwide.
Contact Giersch today to learn more about the benefits of our Milwaukee CFO & controller services.