Outsourced, Part-Time & Virtual CFO Services in Milwaukee & Madison
Flexible, affordable financial leadership for small businesses & nonprofits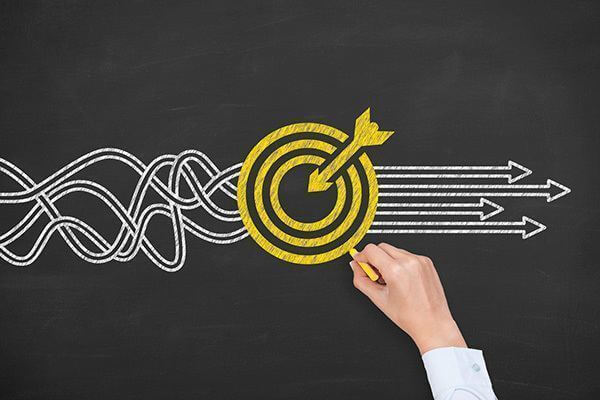 A seasoned financial strategist from The Giersch Group with help you reduce waste, simplify business processes and grow profits.
Every small business needs financial leadership, but not every business or startup needs or has the resources for a full-time controller or CFO. Often a growing small business reaches a point where professional financial advice is needed, but the cost of a full-time experienced CFO or controller is out of reach.
Working with a CFO through the Giersch Group will bridge the gap and take time-consuming accounting tasks off your plate. We provide part-time, interim and virtual CFO and controller services as an effective and affordable solution for small businesses, startups & nonprofit organizations.
What does a CFO do?
Typically a CFO is responsible for financial statements, budgeting, financial modeling, optimizing cash flow, performing cost analysis, acting as a liaison with vendors, bankers, lawyers and so on, handling risk management and supervising the bookkeeping.
What does it cost to hire a CFO?
An experienced full-time CFO can command a yearly salary anywhere from $60k to $100k or more, not to mention bonuses and benefits. Giersch Group flexible CFO services give your business the benefit of working with a seasoned CFO or controller while only paying for the services you need. We work with small business owners all the time. They can afford our services and so you can you. Schedule a free, no-pressure consultation today to learn more about our customized accounting services and pricing.
Benefits of an Outsourced CFO
High value. You'll have less weight on your shoulders and more time on your hands. Reap the benefits of working with an experienced financial officer without the expense of hiring a full-time in-house employee.
Most new hires need time to get up to speed, but our experienced professionals contribute value immediately. Your business will benefit from our years of experience helping small businesses in many industries get their books in order, solve problems and grow.
Added security. Many small businesses fall victim to fraud when a lack of staff and oversight leaves a single employee in charge of the books. With the Giersch Group you'll never have to wonder whether you can really trust the person you hired to handle sensitive financial information. A professional CFO will establish stronger financial controls to reduce theft by employees and grow profits.
Objectivity. It's difficult to see the big picture when your energy is spent taking care of day-to-day tasks. A CFO or controller from the Giersch Group will get down to brass tacks and report the facts of your financial situation from an impartial perspective. You'll get a reliable sounding board and key help defining your business goals and making plans to reach them.
Your CFO or controller will use their professional experience and judgment to help you make decisions that will take your business in the right direction.
Flexibility. A direct hire controller will need time off periodically and may not be available to work longer hours in busy seasons. Giersch Group CFO services mean you can more easily adapt as the needs of your business change.

Outsourced CFO services give business owners the ability to spend more time developing new services, reaching new customers and handling other core business issues. You'll achieve a greater understanding of the financial health of your business and enjoy better control over your money with fewer surprises.
Interim CFO Services Provide Continuity during Times of Change
A sudden resignation can easily leave a small business in the lurch, especially when it's the person responsible for financials. An interim CFO keeps things on an even keel during the recruitment and training process or while covering an extended leave of absence.
Interim CFO or controller services are also helpful:
For important projects
During a period of rapid growth or change
To provide an outside analysis before a major decision
No matter what changes or developments your business encounters, you'll rest easier knowing a professional CFO is on your side to oversee, protect and improve the financial side of things. Read testimonials from small business owners we've helped or book your free consultation today.
Why Your New Business Needs a Startup CFO
Our virtual or part-time CFO services help startups and entrepreneurs address the most vital aspects of their new business: realistic financial projections and how to stay or become more profitable.
An experienced Giersch Group CFO will help you run your new business more quickly and with less risk. Professionally managed accounting, reporting and analysis is priceless; we make it affordable.
Book your free consultation today for a no-pressure initial evaluation of how an outsourced startup CFO can help you generate the most return on your investment.
Service Area for Outsourced & Onsite CFO Services
Our outsourced bookkeeping & virtual CFO services are available anywhere in the state or across the nation. We have offices in Milwaukee, Madison and Brookfield to serve businesses across Wisconsin and online capabilities to help nationwide companies.
Milwaukee County bookkeepers serving: Downtown Milwaukee, Shorewood, Whitefish Bay, Glendale, Fox Point, River Hills, Brown Deer, Granville, Butler, Wauwatosa, West Allis, Greenfield, Hales Corners, Greendale, Franklin, Oak Creek, South Milwaukee, Cudahy, St. Francis & everywhere in between.
Dane County bookkeepers serving: Madison, Middleton, Waunakee, Windsor, Sun Prairie, Cottage Grove, McFarland, Fitchburg, Verona, Riley, Pine Bluff, Cross Plains, Springfield Corners, Black Earth, Mazomanie, Mt. Horeb, Belleville, Rutland, Stoughton, Kengosa, Deerfield, Monona & everywhere in between.
Ozaukee County bookkeepers serving: Mequon, Thiensville, Cedarburg, Lakefield, Grafton, Saukville, Port Washington, Knellsville, Newburg, Waubeka, Fredonia, Holy Cross, Belgium, Dacada & everywhere in between.
Waukesha County bookkeepers serving: Waukesha, Brookfield, New Berlin, Muskego, Big Bend, Vernon, Mukwonago, Jericho, Eagle, North Prairie, Saylesville, Genesee Depot, Ottawa, Wales, Dousman, Delafield, Oconomowoc, Monterey, Nashotah, Hartland, Merton, Town of Lisbon, Sussex, Lannon, Menomonee Falls, Butler, Pewaukee & everywhere in between.
Washington County bookkeepers serving: Germantown, Hubertus, Richfield, Thompson, Ackerville, Hartford, Kirchhayn, Jackson, Cedar Creek, Slinger, Cedar Lake, St. Lawrence, Allenton, Addison, St. Anthony, Kohlsville, Wayne, Kewaskum, Boltonville, Fillmore, Cheeseville, Young America, West Bend, Nabob and everywhere in between.
Milwaukee Controller & CFO Services Firm Helping Small Businesses Grow
We've seen too many small business owners working insanely hard for little reward. Our professional financial services, including bookkeeping, small business accounting, management consulting, payroll and tax compliance services will help your business shift from surviving to thriving by providing the fundamental financial data required for smart decision-making.
We provide affordable CFO services to nonprofits, startups, small and family-run businesses throughout the greater Milwaukee area including Brookfield, Waukesha, Washington and Ozaukee Counties.
Contact Giersch today to learn more about the benefits of our Milwaukee CFO & controller services!