Milwaukee Family-Owned Business Consulting Firm
Family Business Advisors & Development Services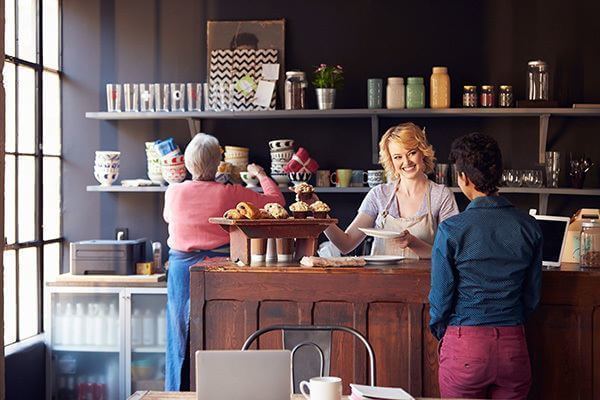 We understand the unique challenges family-run businesses face because the Giersch Group is a family business. Let us help your family-owned business overcome the issues limiting your success.
Our Milwaukee family business consulting strategy considers the family dynamic and business management principles to guide our clients to greater harmony and success.
Our services include:
Family Run Business Assessment
Family Run Business Next Generation Recruiting & Development Program
Putting the Family First – Assessing Family Values
The first step of the Giersch Group's Family Run Business Assessment is to ascertain:
What are the family's values?
What are the family's economic goals?
Over the years we've heard many responses to these questions. Some examples:

To create a long lasting, multi-generational family culture and maintain our level of income across generations.
To begin the education, preparation and integration of the next generation into the family business, expecting them to earn their share of the economic benefit.
To provide for the current generation's retirement needs while allowing the next generation a chance to build their own wealth.
To provide for the third generation and their future families while passing on the core family values of integrity and hard work.
To achieve the family's needs in the most practical and tax-efficient way possible.
To provide specifically for a disabled family member or other family members.
To ensure the continued connection of the family to the family foundation or legacy real estate property.

No matter what problems or complications your family owned business is facing, we can help you resolve the unresolved and move forward to greater prosperity.
Family Run Business Succession Strategy and Transition Planning
"We've worked with Peter Giersch for many years. Throughout that time, Peter was very responsive. He was sensitive to the issues that face a family owned business being passed on to the second generation and was tactful in communicating what we needed to accomplish to get it done! As a result, the Giersch Group helped us successfully transition our business to the next generation and improve our systems over time. We continue to work with the Giersch Group as a consultant and board member."
--Tom, Barbera and Louis Weiher, Carmel Builders
The major struggle for family businesses is succession. There are many factors that contribute to the failure of family business and wealth transitioning through the generations. Unexpected events such as an early death, divorce and family disputes are common hurdles many families and businesses fail to overcome.
In nearly all cases of failure, however, there is one clear factor: a lack of planning. And, second to this: a failure to communicate the plan to other members of the family, alienating them from proceedings. The second point above – a failure to communicate – has particular resonance regarding the next generation of a family. The failure of families to recruit, prepare, energize and engage their next generation is a key factor contributing to the poor succession rate of family businesses. Learn more about the importance of succession planning in family business, or schedule a free consultation today.
Family Owned Business Services from Milwaukee Consulting Firm
Make your family run business stronger and capable of multi-generational success with help from the Giersch Group. Our family-focused business consulting services will provide strategic solutions for the unique challenges your family owned business is up against.