Bookkeeping for Artists & Freelancers
Bookkeepers help small artists keep track of their income and expenses while optimizing their profitability and growth. Running a creative business can be a lot of work, so hiring a professional accountant to do your bookkeeping can substantially offload some of the work that you have to do as an independent creative. Contact Giersch group for a free consultation. Learn more.
Simple, Affordable Accounting Services for Creatives & Independent Contractors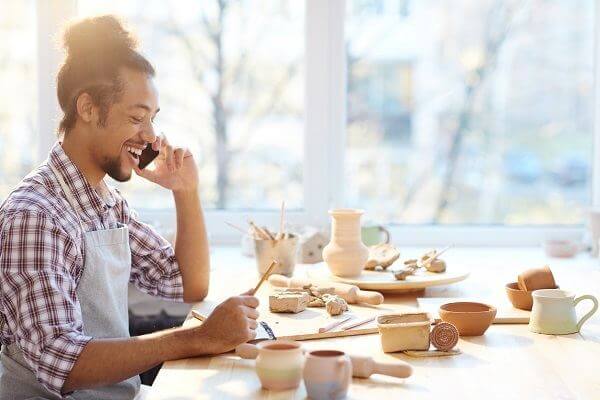 Go from starving artist to thriving artist with help from the Giersch Group.
Creativity is a valuable skill and building a small business on that skill is a dream for many artists. Keeping detailed and up-to-date financial records? Less so. Giersch Group offers valuable financial services including invoicing, tax compliance, accounting and more for:
Graphic designers
Freelance writers & bloggers
Jewelers
Artists
Tattoo shops
Musicians
Makeup artists
Craft businesses & crafters
Self-employed professionals
And other independent creative small businesses
For artists, designers and freelancers the benefits of an affordable bookkeeping service are invaluable. You get to spend more time letting the creative juices flow while we crunch the numbers. Timely, accurate financials prepared by our professionals will allow you to build your small business, make more informed decisions and rest easy knowing your books are in order.
The Giersch Group creates customized bookkeeping services and pricing for each client. We work with small business owners and self-employed creatives all the time. They can afford our services, and so you can you. Get a completely free consultation to learn more. Our services are 100% virtual and available to artists and freelancers nationwide.
Bookkeeping Software for Creatives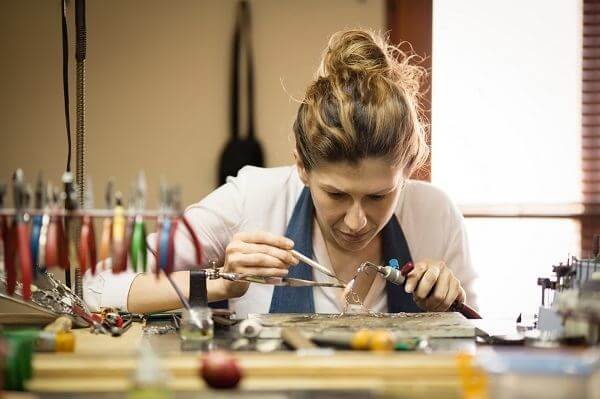 Outsourced bookkeeping means more time for you to do what you love.
QuickBooks Online is an important tool for your creative business. If you aren't already using it we can help you review and straighten out your books to make the transition as painless as possible. Some people take one look at their records and shudder at the thought of deciphering it. Don't worry if that sounds familiar; we promise we've seen worse.
If you're already using QuickBooks we can offer advice on maximizing its benefits and helping you use your reports to strategize and plan for the future. Whether you choose QuickBooks or a different platform, Giersch Group will help you make the most of your online accounting software so you can get back to creating.
Affordable Bookkeeping for Freelancers & Independent Contractors
No matter your business endeavor, having a positive relationship with your financial data is a must. Whether you're self-employed, work a series of gigs or consider yourself an online entrepreneur, getting paid and growing your business starts with knowing your numbers.
We provide growth-oriented bookkeeping & accounting services for:
Self-employed professionals (including coaches & trainers)
Amazon, Etsy & eBay sellers
Direct sellers
Social influencers (including current and rising YouTube stars)
Rideshare drivers
Did you know?
When you're self-employed, processing your own paychecks can be complicated & time-consuming, not to mention the fines & penalties you could face if the IRS doesn't like how you did it.
We provide affordable payroll services for the self-employed, so you can focus on your work and sleep like a baby at night.
Making better decisions based on sound financial data is the key to success in businesses of all sizes. Start with a free, no-obligation consult with our professionals to get answers to your questions and learn more.
Taxi, Uber & Lyft drivers
Many freelancers or otherwise self-employed workers also work as rideshare drivers to supplement their income. Taxi, uber and lyft drivers who are categorized as self-employed or an independent contractor have special considerations when it comes to tracking their income and paying taxes. When drivers are considered self-employed they're subject to self-employment tax, which is like payroll taxes for full-time employees.
In this case however a self-employed person has to pay both the employee's and employer's share of the Social Security and Medicare withholdings. It's very important for independent contractors to have a clear understanding of income reporting and how to take advantage of all available deductions in order to minimize your tax bill.
If you work in the taxi or rideshare industry (or are thinking about it) and have questions about accounting or tax compliance, please contact us for a consultation to learn how our bookkeeping services for self-employed people can improve your relationship with numbers.
Free Online Accounting Resources
"Outstanding and thorough service in addition to being a firm populated with great people. The weight of financial bookkeeping is off my shoulders -- worth every penny!"
--Josh Schmidt, Forty-Two Foot Forward Music
Giersch Goup professional bookkeeping services offer a wide range of small business accounting and management resources online for free that are relevant whether you're looking for architectural accounting or accounting for farmers. We're eager to share our advice and years of experience to help Milwaukee area artists and small business owners thrive. Taking the guesswork out of the financial side of your work is our specialty and we're happy to answer your questions during your free consultation.
Service Area for Outsourced & Onsite Bookkeeping Services
Giersch Group offers artists outsourced and virtual bookkeeping anywhere in the country, though the majority of our clients are located in southeast Wisconsin where we have offices.
Milwaukee County bookkeepers serving: Downtown Milwaukee, Shorewood, Whitefish Bay, Glendale, Fox Point, River Hills, Brown Deer, Granville, Butler, Wauwatosa, West Allis, Greenfield, Hales Corners, Greendale, Franklin, Oak Creek, South Milwaukee, Cudahy, St. Francis & everywhere in between.
Dane County bookkeepers serving: Madison, Middleton, Waunakee, Windsor, Sun Prairie, Cottage Grove, McFarland, Fitchburg, Verona, Riley, Pine Bluff, Cross Plains, Springfield Corners, Black Earth, Mazomanie, Mt. Horeb, Belleville, Rutland, Stoughton, Kengosa, Deerfield, Monona & everywhere in between.
Ozaukee County bookkeepers serving: Mequon, Thiensville, Cedarburg, Lakefield, Grafton, Saukville, Port Washington, Knellsville, Newburg, Waubeka, Fredonia, Holy Cross, Belgium, Dacada & everywhere in between.
Waukesha County bookkeepers serving: Waukesha, Brookfield, New Berlin, Muskego, Big Bend, Vernon, Mukwonago, Jericho, Eagle, North Prairie, Saylesville, Genesee Depot, Ottawa, Wales, Dousman, Delafield, Oconomowoc, Monterey, Nashotah, Hartland, Merton, Town of Lisbon, Sussex, Lannon, Menomonee Falls, Butler, Pewaukee & everywhere in between.
Washington County bookkeepers serving: Germantown, Hubertus, Richfield, Thompson, Ackerville, Hartford, Kirchhayn, Jackson, Cedar Creek, Slinger, Cedar Lake, St. Lawrence, Allenton, Addison, St. Anthony, Kohlsville, Wayne, Kewaskum, Boltonville, Fillmore, Cheeseville, Young America, West Bend, Nabob and everywhere in between.
Free Bookkeeping Consultations for Artists
For artists, independent contractors, and freelancers we offer free bookkeeping consultations. Bring in your balance sheets for a free analysis and bring plenty of questions too.
Giersch Group also offers affordable small business consultation services beneficial to start-ups and to the long-term success of small businesses. Contact us to set up a free consultation and see how we can help you reach your goals.
Frequently Asked Questions:
Yes. Bookkeeping for small creatives is very important because failure to provide accurate financial information can carry heavy consequences. Accurate and consistent recordkeeping is the key to your success and the success of your business.
Yes. No matter how big or small your business, we have a clear and affordable option for you. We're incredibly flexible and can help your money work for you.
Yes. We can teach you good practices as well as things to avoid when you're trying to keep your books straight. As a small creative, the last thing you want to do is incorrectly report your finances and get fined by the IRS.