Franchise accounting to help you profit
Giersch Group is a Wisconsin-based accounting firm offering top-tier bookkeeping for emerging franchises nationwide. Accurate and timely bookkeeping is vital to the success of your franchise business, especially when margins are thin. Bookkeepers help franchise owners maintain organized and accurate ledgers. Whether you're a franchisor with a growing number of locations or a franchisee growing your specific location, hiring an accounting firm to handle your books is the best way to stay informed about potential mistakes and make the most of your business's financial information.
Contact Giersch Group for a free consultation today!
Outsourced accounting for franchises from the experts at the Giersch Group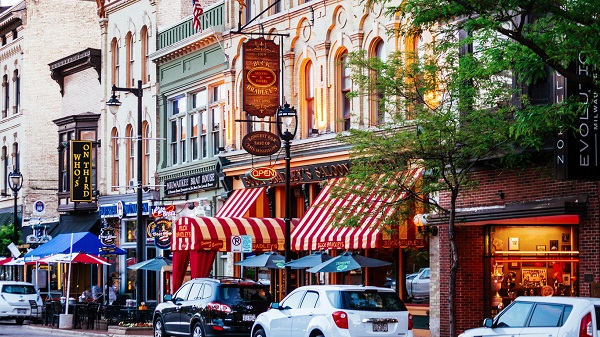 No matter what type of franchise you own, we help improve your bottom line.
As a franchise owner, you need every penny of profit to succeed. Franchise fees and national marketing costs squeeze your margins thin already. Timely financial reporting gives you critical insight to turn monthly profits. If your franchise is just starting to grow, your cash flow might not support hiring an in-house accountant, yet the scale of your business makes DIY accounting a serious challenge. The Giersch Group provides accurate financial data to franchisees lacking accounting experience.
Franchisees wear many hats, but accounting requires specialized skills. Bookkeeping resembles a complex card game: one mistake creates big trouble. Hiring experts to handle your books puts more money in your pocket and keeps your business and employees safe. With help from the Giersch Group, you gain financial clarity to make smarter decisions. We handle the numbers so you can focus on your franchise's growth and success. Trust us for accurate reports to maximize profits.
Spend your time on things you can control and leave the bookkeeping to us
Our in-depth franchise bookkeeping expertise allows us to deliver timely, accurate financial statements to help you understand costs and profits. We provide analysis and interpretation of your numbers so you know exactly where your business stands. Our experience supports franchisors, single-unit franchisees and multi-unit owners in optimizing profits for long-term success.
Leave the tedious bookkeeping to us. We handle the numbers so you can focus on your franchise's growth and operations. Trust our decades of accounting experience to provide the financial insight you need while you devote your energy to running your business. With clear financial reporting, you can make smarter decisions to maximize profits.
Learn more about our team and our services with a free, no-obligation 30-minute franchise accounting consultation. We have offices in Milwaukee, Brookfield and Madison, WI. Not located in Wisconsin or prefer remote services? Our consultations and accounting services are available 100% remotely to franchises nationwide.
Jump to:
QuickBooks for Franchise Bookkeeping
Giersch Group utilizes QuickBooks cloud-based accounting software to provide franchises with accurate, up-to-date financial reporting. As a QuickBooks Online ProAdvisor, we offer QuickBooks software and products to franchises at half price and provide training on how to fully leverage QuickBooks to maximize value.
With QuickBooks, franchise owners gain real-time visibility, sales, cash flow, profits and more to make data-driven decisions. Our experienced bookkeepers help franchises set up customized QuickBooks dashboards to track key financial metrics. We assist with migrating your current info to QuickBooks, initial software setup and configuration, ongoing data updates and training your staff on utilizing reports.
QuickBooks enables smoother financial operations so franchise owners can devote their time to business strategy and growth. The Giersch Group will help you develop the right accounting foundation, whether it's from the ground up or involves correcting your previous years' books so you have access to the financial insights needed to boost profitability. Partnering with Giersch Group for QuickBooks setup provides a secure, efficient accounting system tailored to your franchise.
The Giersch Group advantage
National online bookkeeping services provide impersonal cookie-cutter solutions. Giersch Group, however, is a hands-on partner. You'll have accurate financial data in your hands by the 20th of every month, and we'll work alongside you to review each metric and help you make informed decisions to improve your profitability. Learn more about our unique, personalized approach to bookkeeping and how it will translate into better value for you and your business.
Franchise Bookkeeping Success Stories

Giersch Group has deep experience working with franchisees and franchisors. We're excited to help you improve your relationship with your numbers and keep your cash flow healthy.
#1 Comprehensive franchisor accounting with online integration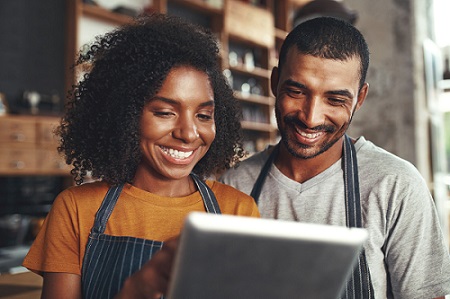 We teach franchise owners how to use their monthly numbers to make more money.
Our Lead Client Controller Katie Perez was the lead controller for a 28-unit franchisor. She has extensive experience calculating franchise fees (including royalties & advertising fees from franchisees), tracking weekly sales of all locations by owner, verifying royalty amounts and providing chainwide sales reports.
Improvements Katie made for this specific franchisor include:
Created a QuickBooks-integrated online ordering portal for 26 restaurants to place food and supply orders.
Created a weekly sales tracking system for Franchisee and Corporate-owned locations.
Created a central spreadsheet to track all royalty and advertising payments received from Franchisees.
Was solely responsible for an annual franchisor audit, department of labor audits, and annual workers' compensation audits.
Created class tracking in QuickBooks to separate 9 restaurant locations under one business entity.
#2 Cleaning up the books for a local franchise owner
Current Giersch Group client Falbo Bros. Pizza turned to us to help clean up a mess from a former accountant and we've turned the situation around by providing bookkeeping, payroll and sales tax support. Read their detailed case study and testimonial.
#3 Franchise consulting services for an established brand
Our consulting group helped a 200-unit restaurant franchisor through a key transition. Following almost 50 years in business, the franchise needed to rebrand and rethink its current strategies. Giersch Group worked closely with them through each step of the process, allowing us an opportunity to see the franchisee from the perspective of a franchisor. Working so closely with the franchisor gave us added insight into the specific roles and perspectives of each.
#4 Getting a multi-unit franchisee back into the black
Giersch Group was called to assist a deeply indebted multi-unit franchisee who wanted to turn their business around. We started monthly board services meetings to review their monthly books and compare their statistics to the ones provided by the national franchise headquarters. They now have consistent, strong profits and were able to acquire more stores.
#5 Franchise development services starting from square one
Giersch Group helped a brand new franchisee start a single unit with no prior experience in their field. We set up their books from scratch and helped them navigate the early months of heavy discounting, accounting for coupons and promotional pricing, all while running a pro forma to understand the true earning potential of their business.
Additional franchise business services from the Giersch Group
Testimonial
"Giersch Group helped me take care of many lingering issues with my former accountant, who had gone silent on us. They got us all caught up and introduced me to one of their partner CPA firms to file my taxes."
--Kelly McClane, Falbo Bros. Pizzeria
Services we provide for franchises include:
Full-cycle monthly bookkeeping
We will produce a P&L, balance sheets and cash flow statements by the 20th of the following month. Your monthly financial package will include a breakdown of key working capital, debt-to-equity statistics and day sales outstanding, debt-tracking spreadsheets and cash flow forecasting. Our dashboard displays both your month-to-month and year-to-date margins to track the financial performance of your business model, and we'll help you compare your numbers to the analytics provided by your franchisor. Giersch Group can even run your weekly payroll and file your sales taxes.
Franchise consulting

Our consulting team offers a variety of services to help you maximize profits and better understand your business's performance.
Cash flow forecasting
Monthly board services
Financial modeling
We have expertise in industry-specific management consulting topics like franchise agreement review as well as royalty tracking and calculation.
Franchise mergers and acquisitions

The mergers and acquisitions team at Giersch Group will work to help maximize the value of your asset. Too many franchise owners walk away with nothing, or worse yet, while still deeply in debt. We'll help you focus on growing the fair market value of your business and realizing a profit when you are ready to exit.
Franchise accounting FAQ

How do you account for franchise fee revenue?

Franchise fee revenue is tracked as a separate income account located on the profit & loss statement. This revenue would be tracked by franchisee but using one income account.

How do you record monthly franchise fees in QuickBooks?

As the franchisee, your initial franchise fee would be recorded as an asset, using an investment into the franchise and should include asset items: equipment, inventory, etc.

How do you categorize franchise fees in QuickBooks?

Monthly franchise fees are called royalties and those are recorded as an expense on the franchisee's books. A separate expense account would be set up as 'Royalties'. This figure is usually a percentage of net sales as listed in your franchise agreement. Other fees you may incur to the franchisor would be advertising fees. If the franchisor has an advertising plan within the franchise agreement, you would again for example pay a percentage of your sales to advertising. The franchisor then pays all advertising expenses.

Is franchise an intangible asset?

A franchise is a tangible asset.

What type of franchise businesses do you work with?

We provide affordable accounting and consulting services for all kinds of business franchises including:

Whether you have a job franchise, license product distribution and/or manufacturing, work within an established business format or have an investment franchise, we have the experience and resources to help you make more money doing it.

See more bookkeeping FAQs.
Bookkeeping & accounting services for Wisconsin franchise owners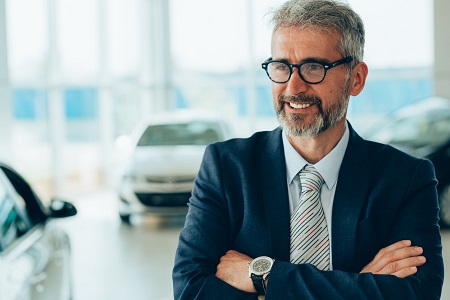 We provide accounting & consulting services for all types of franchises throughout southeast Wisconsin.
While our franchise bookkeeping & accounting services are available anywhere in the nation, our professionals primarily serve franchise owners in and around the cities where we have local offices: Milwaukee, Madison and Brookfield, WI.
Milwaukee County franchise accounting firm serving: Downtown Milwaukee, Shorewood, Whitefish Bay, Glendale, Fox Point, River Hills, Brown Deer, Granville, Butler, Wauwatosa, West Allis, Greenfield, Hales Corners, Greendale, Franklin, Oak Creek, South Milwaukee, Cudahy, St. Francis & everywhere in between.
Dane County franchise accounting firm serving: Madison, Middleton, Waunakee, Windsor, Sun Prairie, Cottage Grove, McFarland, Fitchburg, Verona, Riley, Pine Bluff, Cross Plains, Springfield Corners, Black Earth, Mazomanie, Mt. Horeb, Belleville, Rutland, Stoughton, Kengosa, Deerfield, Monona & everywhere in between.
Ozaukee County franchise accounting firm serving: Mequon, Thiensville, Cedarburg, Lakefield, Grafton, Saukville, Port Washington, Knellsville, Newburg, Waubeka, Fredonia, Holy Cross, Belgium, Dacada & everywhere in between.
Waukesha County franchise accounting firm serving: Waukesha, Brookfield, New Berlin, Muskego, Big Bend, Vernon, Mukwonago, Jericho, Eagle, North Prairie, Saylesville, Genesee Depot, Ottawa, Wales, Dousman, Delafield, Oconomowoc, Monterey, Nashotah, Hartland, Merton, Town of Lisbon, Sussex, Lannon, Menomonee Falls, Butler, Pewaukee & everywhere in between.
Washington County franchise accounting firm serving: Germantown, Hubertus, Richfield, Thompson, Ackerville, Hartford, Kirchhayn, Jackson, Cedar Creek, Slinger, Cedar Lake, St. Lawrence, Allenton, Addison, St. Anthony, Kohlsville, Wayne, Kewaskum, Boltonville, Fillmore, Cheeseville, Young America, West Bend, Nabob and everywhere in between.
Free franchise accounting consultation
The Giersch Group is different from other franchise accounting firms. We pride ourselves on providing enterprise-level services at prices real-world business owners can afford. If, after a free consult, you decide to move forward with us, services and billing will be based on a budget we come up with together. The goal of our accounting and consulting services is to empower franchise owners with meaningful financial analysis and skills to help them succeed. All services from the Giersch Group are available 100% online to franchises nationwide.
Frequently Asked Questions: