Startup Bookkeeping & Accounting Services
The Giersch Group serves startups all over the nation from our offices in Brookfield, Milwaukee & Madison, WI.
Affordable startup help from the accounting experts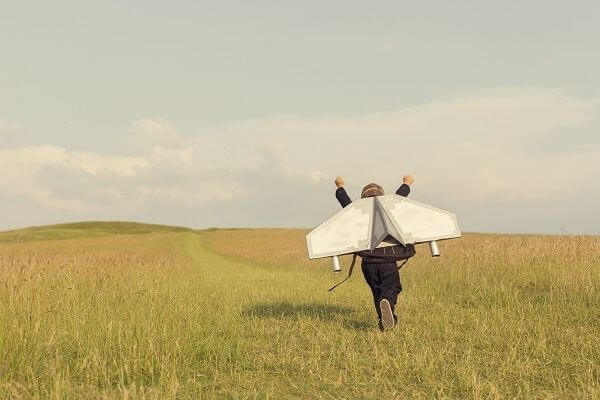 Giersch Group bookkeeping will help your new business get off the ground.
Our accounting professionals can guide you around common pitfalls and identify the actions needed to launch, run and grow your new venture successfully. Whether you simply want to outsource your bookkeeping or need help preparing an initial business plan, our firm has the experience and the heart to help you meet your goals.
With office locations in Milwaukee, Brookfield, and Madison we draw many of our clients from southeast Wisconsin - however, our services are 100% virtual and available nationwide.
The cost of small business accounting services is usually the first question we get from startup owners. The Giersch Group is committed to making the financial services large corporations benefit from accessible to small business owners. We work with startups, family-run and small enterprises all the time. They can afford our services, and so can you.
How does startup bookkeeping work?
Startups take money to make a reality. Hiring workers, renting office space, and purchasing materials are just a few of the expenses you have to account for before your business can grow. Professional bookkeeping tracks all your startup finances.
Giersch Group has a bookkeeping team dedicated to your startup financials. First, a bookkeeper enters source data into online accounting software. A controller then analyzes the data for accuracy. Finally, the CFO reviews this material to determine the best course for future profitability and current business health. We guide businesses owners through the basics of financial statements including income statements, balance sheets and cash flow statements.
Reporting Packages

Through our system you get accurate financial data delivered on time each month. The records of your early financials can be used for opening a line of credit with a bank, filing taxes with a Certified Public Accountant (CPA), and keeping tabs on business expenditures. Not only do our reporting packages keep you organized, we teach you how to understand the data in them so you can make better informed decisions.
Creating a startup business is a huge risk. There are hurdles to overcome right from the start and many of these new businesses never make a profit. In fact, bad financing is one of the top causes for startups to fail. We understand first-hand how insanely hard entrepreneurs work when trying to get a business off the ground. Providing impeccable bookkeeping services is how we support the free market and entrepreneurial spirit in Wisconsin.
The Best Accounting Software for Startups: QuickBooks
"The Giersch group has done a great job getting us to where we are today, and we appreciate everything you have all done. Thank you for getting us through a very difficult time in a start ups history! We appreciate the great service you have given and the service you have already promised through this transition. Thank you again for your professionalism!"
--Chris D., Feb 2022
See Google Review
When starting your business, you need the right software in order to keep track of all your expenses. A startup accounting software can help you organize all your finances in one place. Using this software, you can easily track income and expenses and see them in a report format. Our company has found that QuickBooks™ is the best accounting software for startup companies.
With QuickBooks™ you will have the ability to keep your cash flowing by accepting credit cards and bank transfers from anywhere with the GoPayment card reader. Using the Self Service Payroll, you can run your payroll for employees in minutes. You will also be able to track employee and billable hours which works alongside the Self Service Payroll. With the option of organizing your income and expenses into tax categories, filing your taxes for your business will be easy and efficient.
We at Giersch Group are a certified QuickBooks™ Online ProAdvisor, so we have the ability to train your staff on using the software. Alongside this, we can offer you the option to purchase the accounting software at half price.
Accessible Bookkeeping Rates for New Companies
Free Resources for Startups
Hiring a full-time, in-house bookkeeper would require a salary of $30,000-50,000 annually plus employee benefits. Chances are your fledgling company doesn't have those kinds of funds available yet. With The Giersch Group you get professional accounting services and greater value for a fraction of the cost.
We have many different pricing options available depending on which financial services you need most. Pay for the services you need while keeping your overall budget in check. We will find the best plan to make your bookkeeping affordable. Start with a free consultation!
Create Confidence for Your Investors with Professional Bookkeeping
One of the most important reasons startups need quality financials is to bring in new investors to the project. Startup investors know the risks of failure are high and usually ask for assurances before joining. Providing some numbers from our bookkeeping reports can go a long way to reassure an investor your company is the real deal.
Complete Startup Financial Services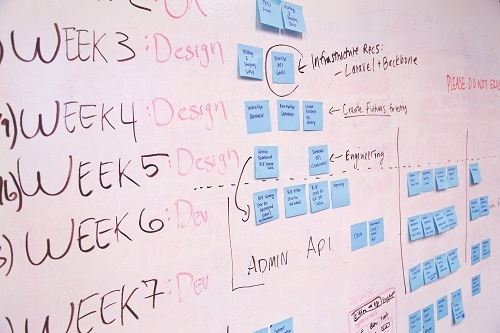 Whether you're in the planning stages or up and running, the Giersch Group will help you increase profitability.
The Giersch Group specializes in assisting small and family-owned businesses. Beyond bookkeeping, we have additional financial services including payroll and tax compliance. We also serve non-profit organizations who often face unique financial challenges from their razor-thin operating margins.
Services we provide include:
Business review & planning
Calculating startup capital needs
Assessing borrowing power
Chosing, setting up, cleaning up or training in online accounting software
Preparing a cash flow budget
Estabslishing A/R and A/P procedures
Determining how to monitor & control business costs
Whether you have questions about selecting an optimal business structure or already have solid footing for your new venture, the Giersch Group will help you simplify your accounting tasks so you can dedicate your time and energy to your new business.
Already have solid footing for your startup? We are QuickBooks Online Certified ProAdvisors and can set you up.
Service Area for Outsourced or Onsite Bookkeeping Services
While we draw many of our clients from southeast Wisconsin, our services are 100% virtual and available to businesses anywhere in the country.
Milwaukee County bookkeepers serving: Downtown Milwaukee, Shorewood, Whitefish Bay, Glendale, Fox Point, River Hills, Brown Deer, Granville, Butler, Wauwatosa, West Allis, Greenfield, Hales Corners, Greendale, Franklin, Oak Creek, South Milwaukee, Cudahy, St. Francis & everywhere in between.
Dane County bookkeepers serving: Madison, Middleton, Waunakee, Windsor, Sun Prairie, Cottage Grove, McFarland, Fitchburg, Verona, Riley, Pine Bluff, Cross Plains, Springfield Corners, Black Earth, Mazomanie, Mt. Horeb, Belleville, Rutland, Stoughton, Kengosa, Deerfield, Monona & everywhere in between.
Ozaukee County bookkeepers serving: Mequon, Thiensville, Cedarburg, Lakefield, Grafton, Saukville, Port Washington, Knellsville, Newburg, Waubeka, Fredonia, Holy Cross, Belgium, Dacada & everywhere in between.
Waukesha County bookkeepers serving: Waukesha, Brookfield, New Berlin, Muskego, Big Bend, Vernon, Mukwonago, Jericho, Eagle, North Prairie, Saylesville, Genesee Depot, Ottawa, Wales, Dousman, Delafield, Oconomowoc, Monterey, Nashotah, Hartland, Merton, Town of Lisbon, Sussex, Lannon, Menomonee Falls, Butler, Pewaukee & everywhere in between.
Washington County bookkeepers serving: Germantown, Hubertus, Richfield, Thompson, Ackerville, Hartford, Kirchhayn, Jackson, Cedar Creek, Slinger, Cedar Lake, St. Lawrence, Allenton, Addison, St. Anthony, Kohlsville, Wayne, Kewaskum, Boltonville, Fillmore, Cheeseville, Young America, West Bend, Nabob and everywhere in between.
Free Bookkeeping Consultations for Startups
We provide affordable bookkeeping support starting with a completely free initial consultation for all types of startups. Whether you've launched an ecommerce business, retail store, marketing firm, tech startup or service business, the Giersch Group will help you create a healthy relationship with your numbers.
We fight for our heroes, the little guys, providing top-tier accounting and basic HR services you can afford. It's YOUR money, and we'll teach you how to use timely, accurate financials to make more of it.
Frequently Asked Questions:
Yes! Giersch Group services cater to small and mid-sized startups. Our plans include beneficial options for modest and large budgets. Whether you want to outsource a bookkeeper or develop a business plan, we're here to help.
Giersch Group will walk you through the steps of cash or accrual basis accounting, software selection, categorizing transactions, receipt management, bank account reconciliation, invoices and more. Our advisors can help in whatever capacity your business needs.
Potentially. The most important thing to know as a startup owner is that there are many taxes and legal implications to take into consideration. Giersch Group experts can walk you through those.