Strategic Small Business Consulting Firm from Milwaukee, Madison & Brookfield
The best value in online management & business consulting services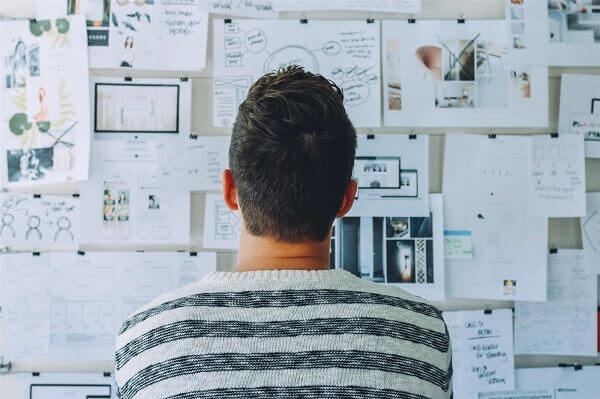 We help small business owners achieve optimal results.
Giersch Group consulting services provide customized strategies for small & mid-sized businesses throughout the nation from our Milwaukee, Brookfield, and Madison locations. The foundation of our consulting services is establishing a clear understanding of the health of your business through accurate financial reporting.
Our business management consulting, financial consulting, and strategy review services are flexible and affordable. We'll get to know you and your business and design a time and cost-effective approach to achieving your goals.
It's YOUR money. Our business consulting services will help you gain financial peace of mind and establish the right strategy and procedures for time-sensitive solutions and long-term success.
No matter where you are in the process of dreaming, defining, building, or running your startup, your business will benefit from our years of experience helping hundreds of small and medium-sized businesses in Wisconsin and all over the nation.
Contact us for a free consultation. Our consulting services are available 100% online and available to businesses nationwide. We have offices in Milwaukee, Brookfield, and Madison and draw many of our clients from southeast Wisconsin.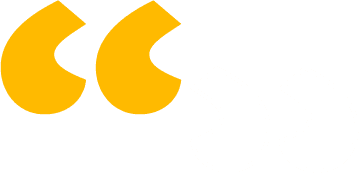 "The Giersch Group helped me turn my business around at a crucial time and even stepped in to do our accounting when my bookkeeper resigned suddenly. Ultimately, Peter helped me sell the business. He was very helpful."
Jim Wirtz
Jim Wirtz's Woodworks
More Testimonials
Why Giersch Group Business Consulting is Worth It

Most small business owners started their business because of a specific skill set or product. While they may be extremely knowledgeable or even experts at what they do, their expertise doesn't always extend to business management.

We often meet incredibly talented small business owners with little or no idea:
How to understand or use their basic financial data
How to grow their business
How to anticipate and plan for future challenges
While it's common for a business owner to hire an accountant to file their taxes or a lawyer to review their contracts, it's far less common to hire a consultant to help them run an efficient and profitable business.
It's no surprise so many startups never make the 10-year mark.
Even if a small business owner does want professional consulting services, the cost of hiring a business consultant or top management consulting firm is often out of reach.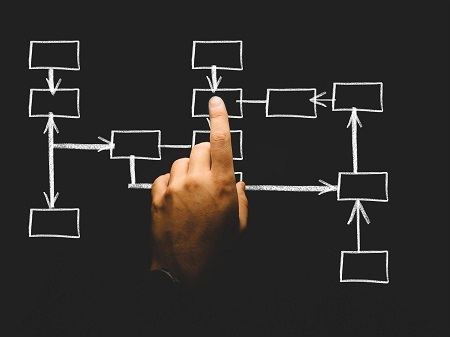 We'll help you make the right moves with high-profit strategies.
Giersch Group business management consultants help small business owners break the cycle of working hard for no money. We offer enterprise-level consulting services targeting financial results at affordable rates for businesses of all sizes.
Mid-sized companies often have to deal with many of the issues (such as structure, politics & communication) large companies face, without the financial resources, systems & procedures large companies benefit from.
While they likely have a better understanding (compared to a small business) of business financial fundamentals, they often struggle to independently figure out how to create and implement effective strategies for continued growth.
Giersch Group management consulting helps mid-sized businesses identify and improve in areas directly impacting their bottom line. We'll help you rethink your spending so your business gets a higher ROI.
Nationwide Business Financial Consulting Services
What is business financial consulting?
A financial consultant works with businesses and individuals to help them better manage their finances and plan for future growth. While the rewards of running your own business can be great there are very real risks. A financial consultant provides the insight and guidance a business needs to minimize risk and maximize profitability.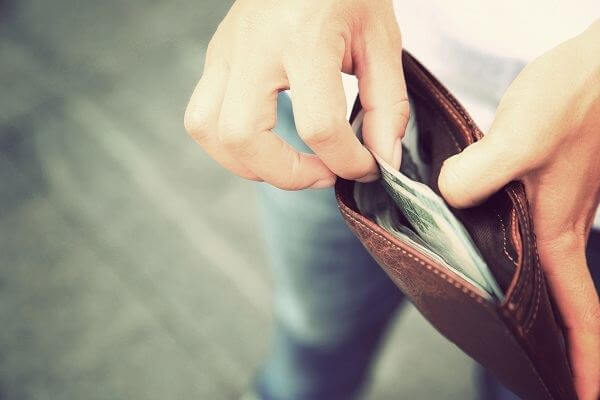 It's your money. Our financial consulting services help small business owners understand the financial impact of business decisions & increase profitability.
According to a U.S. Bank study, 82% of businesses that fail cite cash flow problems as the reason for their failure, and 80% said they struggled due to underestimating how much money it would take to start their business. Finding ways to raise money, knowing where and when to invest in your business, and taking advantage of legitimate ways to reduce taxes are all within the scope of a financial consultant's duties.
How business financial consulting can benefit your business
As a business owner, you have a to-do list that never ends. Chances are you're not a financial expert, and there are just too few hours in a day to take the time to become one. That's where our business financial consulting comes in.
The Giersch Group will take a detailed look at your finances to assess your business' financial health, advise you on tax issues, and recommend strategies to increase your profitability (or to get your business profitable). With a full suite of financial advisory services, including accounting, bookkeeping, interim and virtual CFO and Controller plans, and tax compliance services, The Giersch Group has all the resources a small business needs.
Why The Giersch Group is the best business financial consulting value for small businesses
As a small business ourselves, many of us from families that ran small businesses so we have an affinity for small businesses. We realize budgets are tight, so we offer consulting plans based on your needs and budget.
While many small businesses are averse to spending money on financial consulting, the time and money they save by bringing in a consultant easily outweighs the initial cost. We've helped hundreds of small to mid-sized businesses throughout the greater Milwaukee, Brookfield, and Madison areas, and we can do the same for you.
Business Marketing Consulting Services
Consulting & bookkeeping services for every industry
We support businesses in many industries including:
What are marketing consulting services?
Marketing consulting is advice on how a business should best use its marketing budget to attract and retain customers. We first learn about your business and how your market perceives you. We then create a marketing plan specific to your business. The plan includes goals and metrics for gauging success.
With so many marketing options available today, particularly digital media, it is becoming increasingly critical for businesses to accurately identify their market, their location, and the media that will be most effective at reaching them. The Giersch Group has extensive experience at pinpointing the most likely and lucrative markets for a wide range of businesses and products.
Benefits of Giersch Group marketing consulting
We don't offer one-size-fits-all marketing plans. With The Giersch Group, you get a custom marketing plan designed to deliver maximum return on investment. If you need assistance implementing the plan, we can also recommend third-party agencies.
As a full-service consultancy, The Giersch Group offers complete business consulting services—including accounting, bookkeeping, tax compliance, virtual and interim CFO placement, and succession planning. We also have an archive of business marketing resources available here on our website. Here are just a few articles you may find useful:
The best way to evaluate if The Giersch Group is a good fit for your business is to schedule a free consultation. You can meet with us online or at our downtown Milwaukee, Brookfield or Madison location—whichever is most convenient for you.
Comprehensive Online Small Business Assessments
The Giersch Group business review service assesses your organization's strengths and identifies areas of focus. We get straight to the heart of what is working and what is lacking in the areas of finances, management, marketing and basic human resource services.
Giersch Group consulting services can be scheduled as a one-time assessment or as an annual/quarterly review for focused and supportive business development. We provide skilled data analysis and actionable recommendations to improve operations based on the findings.
Family-Owned Business Consulting Services
As a family business, the Giersch Group understands the particular problems many family-run businesses are faced with.
Our family business consulting strategy begins with learning about your family's values and economic goals. We offer business assessments, board services, succession planning and a next-generation development program to help family-run businesses overcome issues and prosper.
Nonprofit Management Consulting Services
Our consulting services shed light on what's working and what isn't, and provide the missing pieces.
Giersch Group provides management consulting for nonprofit organizations throughout the greater Milwaukee area and beyond.
Board Services Provide Guidance and Preserve Independence
Small businesses in the Milwaukee area can take advantage of the benefits of a board (focus, strategy & advice) without the drawbacks (oversight, overhead & lack of privacy).
Monthly or quarterly board service meetings with Giersch Group business consultants facilitate financial discussions, improve discipline in advantageous business practices and provide valuable counsel on resolving pressing and long-term business issues. We'll help you improve your financial literacy about your own business so you can make better decisions and grow.
Milwaukee Small Business Consulting Firm Serving Southeast Wisconsin & Beyond
We understand the challenges entrepreneurs face and the significant personal and financial investments and sacrifices small business owners make. The Giersch Group consulting services will help you gain a clear understanding of your current situation and ease the burden of trying to do it all on your own.
Our consultants will teach you how to interpret financial data to make better decisions and systematically grow your business. Our in-depth analysis and recommendations for your business model and plan will provide valuable support and promote profitable growth. From our locations in Milwaukee, Brookfield and Madison we serve businesses all over the country.
Although our consulting services are available anywhere, we primarily serve businesses located in and around Milwaukee, Dane, Ozaukee, Washington and Waukesha counties, including Milwaukee, Shorewood, Whitefish Bay, Glendale, Brown Deer, West Allis, Greenfield, Franklin, South Milwaukee, Oak Creek, Menomonee Falls, Sussex, Mequon, West Bend, Hartford, Kewaskum, Richfield, Cedarburg, Grafton, Saukville, Waukesha, Brookfield, New Berlin, Muskego, Big Bend, Mukwonago, Eagle, Dousman, Wales, Oconomowoc, Delafield, Pewaukee, Hartland, Madison, Middleton, Monona, Sun Prairie and the surrounding communities.