Bookkeeping services for construction companies & general contractors
We provide bookkeeping and accounting services for construction companies in Milwaukee, Madison, Brookfield, and the surrounding areas. Get your bookkeeping handled from start to finish by our CPAs or get set up and trained in QuickBooks™ to do it yourself. When you work with Giersch Group you also gain access to our cost-effective business consulting services formulated to help contractors achieve their financial goals.
Milwaukee's best value in construction business accounting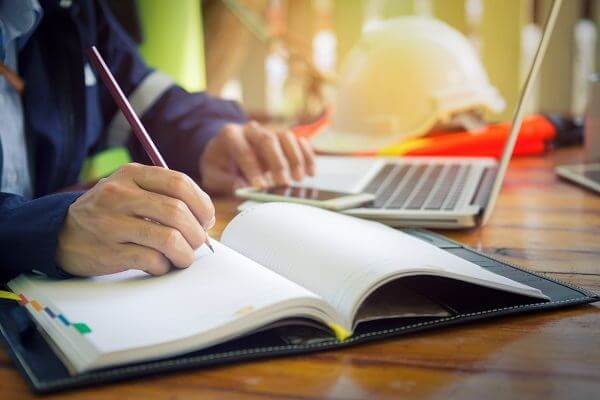 Our industry-specialized bookkeeping & accounting services help contractors manage expenses, get paid faster & make informed decisions.
The construction industry presents a particular challenge for bookkeepers due to highly complex accounting rules and tax regulations. Because of that, construction companies need a bookkeeper with industry experience.
Most bookkeepers are unfamiliar with the journal entries and payment applications construction companies and home remodelers need to keep track of, but not us. The Giersch Group has many years of experience working with many members of NARI and ASID throughout the Milwaukee metro area. We have the experience required to hit the ground running and give construction industry professionals the impeccable bookkeeping and insightful reporting they need to make good decisions.
Contractor bookkeeping is not like bookkeeping for most other businesses. When contractors make decisions based on inaccurate financial reporting it can cost them far more than they would have paid a professional bookkeeper. We work with small business owners all the time. They can afford our services and so you can you. While we draw many of our clients from southeast Wisconsin, our services are 100% virtual and available nationwide.
Construction bookkeeping services
Our bookkeeping services aren't one size fits all. We take the unique financial and operational needs of construction companies and contractors into consideration. More than an outsourced construction accounting service, the Giersch Group has the resources to become a valuable asset to your business.
Construction businesses benefit from many of the same bookkeeping services as other types of business:
Basic financial reports (balance sheets, income statements, cash flow statements and more)
Accounting software setup, training & support
Sales and use/employer withholding tax filing
Payroll and other basic HR functions
The difference is found in the significant amount of complexity added to these services because of the nature of the construction industry.
The best accounting software for construction companies: QuickBooks
Construction accounting software can help you manage construction costs such as easily tracking the time and expenses for each project since it is designed to help monitor the complex account needs of the construction industry. We have found that Quickbooks™ is the best accounting software for construction companies.
QuickBooks™ will handle all your accounting tasks and your data sync across all devices. This means less paperwork for you, and it is easily accessible from anywhere. You can have the ability to manage contractors through QuickBooks™ using features like sending W-9 and tax ID information directly to them. While filling your companies taxes, you can create tax categories to organize income and expenses. This will allow you to export these documents easily at tax time.
We are a certified QuickBooks™ Online ProAdvisor, so we are able to train your staff to maximize their benefits with this software while extending to you the ability to purchase the software at half price.
Why construction businesses need a bookkeeper with industry experience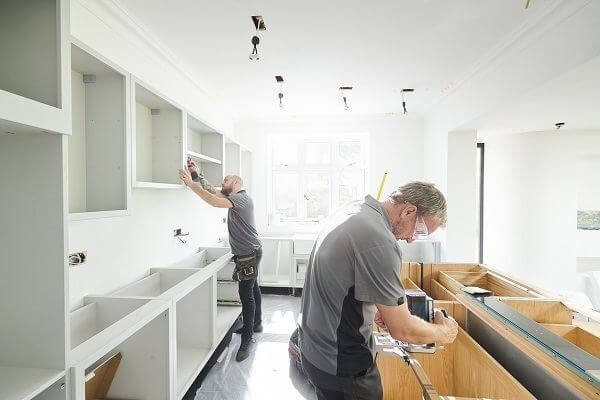 Accurate, insightful financial reporting helps business owners pursue the most profitable jobs.
Standard accounting services are much simpler because in most cases the business is a fixed environment where customers go, or where goods are sent from. You have your sales, cost of goods, expenses and from there you can calculate a breakeven point pretty easily.
With construction accounting, it's crucial to keep track of costs from custom work in multiple locations. For a given construction job costs may include packing and unpacking materials, traveling, warehousing, subcontracting labor and more.
On top of the mobile (non-fixed) nature of construction work, sales can have multiple categories within it. Cost of goods includes direct and indirect costs, with a multitude of categories within each. An item that may be a straightforward expense for a regular business could actually qualify as 'cost of goods sold' in the context of construction work.
Calculating the breakeven point is much more complicated in construction because so much of the work is completely custom. Instead of a basic profit and loss report for a company, you need job costing and job profitability reports for each project. Failing to account for the unique expenses and profits for each job makes it difficult for a business owner to understand which types of projects to target or ignore in the future.
How our unique approach to construction bookkeeping benefits your business
Every Giersch Group client is assigned a controller as part of our unique approach to bookkeeping. Your controller will make sure your monthly financial reporting is focused on the areas you deem most important. The controller also works closely with the CFO assigned to your account to resolve complex issues and provide strategic business advice based on the numbers.
Custom financial reporting and a team approach to your financial systems needs means you'll get more out of your data—like the ability to know which jobs are worth pursuing. Accurate and meaningful reporting is the foundation for successful business management decision-making, and we can teach you how it works.
Monthly Bookkeeping Fees
"The Giersch Group helped me turn my business around at a crucial time and even stepped in to do our accounting when my bookkeeper resigned suddenly. Ultimately, Peter helped me sell the business. He was very helpful."
--Jim Wirtz, Jim Wirtz's Woodworks
The most common early question we get from construction company owners and contractors looking for bookkeeping help is:
How much will it cost to clean up the books and provide reliable ongoing bookkeeping?
We charge an hourly rate to evaluate your books and fix the problems we find. Once we've developed an understanding of your business and goals we'll establish a monthly fee for ongoing support. Hiring a part-time or in-house bookkeeper without experience doing construction industry accounting may save you a few dollars in the short-term, but it won't serve your long-term interests. A bookkeeper lacking the experience and insights to generate meaningful and accurate financial reports hurts your ability to understand which jobs were the most profitable, and how to grow your business.
Learn more about the average cost of bookkeeping or schedule your free consultation today.
Bookkeeping Professionals for Small Construction Businesses
Many of the professionals at The Giersch Group come from families of entrepreneurs and have first-hand experience with small and family-owned business. We understand many small business owners are working insanely hard for little reward, and may be unsure why professional bookkeeping is important. Let our experienced bookkeepers take the burden of managing financial statements off your shoulders and teach you to use accurate financials to make better decisions for your small business.
We provide all the basic accounting services a business needs plus services specific to general contractors & construction companies including:
Business operational reviews & assessments
Basic & complex journal entries
Payment applications/draw requests
Construction project KPIs & scorecardsd
Tax reporting
Cash flow analysis & management
Check writing & collections calls
Change order accounting
Retainage & deposit tracking
Job profitability reports
Fixed asset accounting & depreciation
Budgeting & financial modeling
Estimates vs actuals reporting
Financial ratios & analysis
Market segmentation & analysis
Whether you need help with assessing your profitability, strategic tax planning or strengthening your financial reporting and internal controls, the Giersch Group can help. Book your free consultation online to get answers to your questions and find out how our services can benefit your business while working within your budget.
Bookkeeping for Subcontractors throughout the Milwaukee area
The Giersch Group provides professional, flexible bookkeeping services for a wide range of construction and specialty trade professionals including:
Home builders
Plumbers
Electricians
Painters
Roofers
HVAC companies
Cabinet makers
Window and blind installers
Siding & insulation installers
Handyman services
Mechanics
Flooring and carpeting companies
Fire, smoke and water restoration services
Audio Visual companies
Road, bridge & highway construction
We also work with self-employed professionals and businesses in related fields including: furniture stores, interior designers, architects, franchisees and engineering firms. The Giersch Group is a member of the National Association of the Remodeling Industry and has pledged to observe the NARI code of ethics. In 2016 the Giersch Group was recognized for excellence in training and education in the construction industry with the prestigious Gordy Ziglinski "Spirit of Education" Award from the Wisconsin Remodelers Association. We're proud to contribute valuable services to construction industry professionals in the greater Milwaukee area.
Contractor Client Testimonials for Giersch Group Bookkeeping & Consulting Services

Certified Milwaukee NARI Remodeler
"I can't say enough about the Giersch Group- we have worked with Peter over the years and really value the honest approach he takes in helping us fine tune our business. The attention to detail and creative suggestions his firm offers has taken our business to the next level."

Wauwatosa Home Remodeler
"We have worked with Peter Giersch for more than two years. Our business, Story Hill Renovations, has become more focused, profitable, and organized as a result of Peter's consulting work. Peter and his group do an outstanding job of providing intuitive financial insight. It is also beneficial to have someone from outside our firm provide feedback on new company initiatives. The Giersch Group provides us with a diverse business consulting skill set. We have recently grown our relationship with his firm to include our bookkeeping. Keep up the great work!"

Architectural Group in Oak Park, IL
"I run an architecture + design firm. For the past 4 past years, The Giersch Group has given me clarity in my financials and solid business counsel. I have found everyone in their group to be knowledgeable and trustworthy. Knowing I have The Giersch Group helping me organize and understand my financials allows me to focus on what I love to do- design beautiful buildings. It is with joy that I recommend Peter and his group to yours."
Read more testimonials and case studies from Wisconsin businesses we've helped or contact us for a free consultation today.
Service Area for Outsourced & Onsite Contractor Bookkeeping Services
From our offices in Milwaukee, Madison and Brookfield we primarily serve businesses & construction industry professionals located in and around Milwaukee, Dane, Ozaukee, Washington and Waukesha counties.
Milwaukee County bookkeepers serving: Downtown Milwaukee, Shorewood, Whitefish Bay, Glendale, Fox Point, River Hills, Brown Deer, Granville, Butler, Wauwatosa, West Allis, Greenfield, Hales Corners, Greendale, Franklin, Oak Creek, South Milwaukee, Cudahy, St. Francis & everywhere in between.
Dane County bookkeepers serving: Madison, Middleton, Waunakee, Windsor, Sun Prairie, Cottage Grove, McFarland, Fitchburg, Verona, Riley, Pine Bluff, Cross Plains, Springfield Corners, Black Earth, Mazomanie, Mt. Horeb, Belleville, Rutland, Stoughton, Kengosa, Deerfield, Monona & everywhere in between.
Ozaukee County bookkeepers serving: Mequon, Thiensville, Cedarburg, Lakefield, Grafton, Saukville, Port Washington, Knellsville, Newburg, Waubeka, Fredonia, Holy Cross, Belgium, Dacada & everywhere in between.
Waukesha County bookkeepers serving: Waukesha, Brookfield, New Berlin, Muskego, Big Bend, Vernon, Mukwonago, Jericho, Eagle, North Prairie, Saylesville, Genesee Depot, Ottawa, Wales, Dousman, Delafield, Oconomowoc, Monterey, Nashotah, Hartland, Merton, Town of Lisbon, Sussex, Lannon, Menomonee Falls, Butler, Pewaukee & everywhere in between.
Washington County bookkeepers serving: Germantown, Hubertus, Richfield, Thompson, Ackerville, Hartford, Kirchhayn, Jackson, Cedar Creek, Slinger, Cedar Lake, St. Lawrence, Allenton, Addison, St. Anthony, Kohlsville, Wayne, Kewaskum, Boltonville, Fillmore, Cheeseville, Young America, West Bend, Nabob and everywhere in between.
Free Bookkeeping Consultation for Contractors & Construction Companies
Every construction industry professional we work with benefits from our layers of expertise in bookkeeping, CFO services and management consulting. Don't trust just any bookkeeper with your construction or home remodeling financials. We'll use our experience to turn your unique frustrations into uniquely tailored bookkeeping services for your construction industry business. It's your money. We'll help you see a clearer picture of the financial health of your business so you can grow. Our outsourced bookkeeping services for construction companies are available anywhere in or outside of Wisconsin.
Contact the Giersch Group online and meet Milwaukee's best bookkeepers for construction companies.
Frequently Asked Questions:
Construction bookkeeping is a unique form of accounting and financial management. Complex costs from labor, transportation, equipment, materials and insurance all determine profitability. Giersch Group services help construction companies track individual expenses and determine how they influence the company as a whole.
Because every construction project is different, bookkeeping is not standardized in this industry. Complex financial reports warrant the services of an expert. Giersch Group generates individual job reports that highlight the most profitable projects for your business.
No. Due to the nature of the industry, Giersch Group takes a specialized approach to cleaning up the books. No matter the needs or the size of your company, we have a clear and affordable plan for you.