Bookkeeping & accounting for retailers
The Giersch Group serves retail companies all over the nation from our offices located in Brookfield, Milwaukee & Madison, WI.
Affordable services for wholesale & retail businesses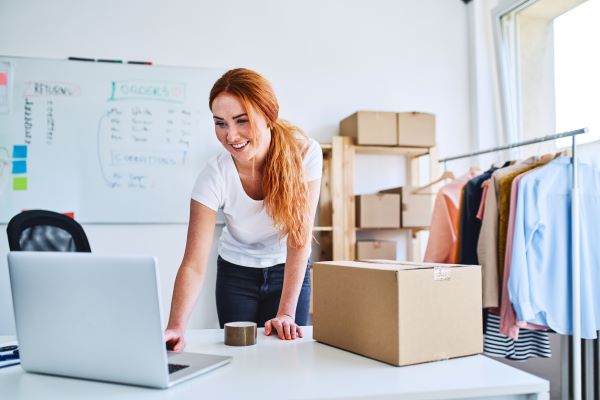 Timely, accurate financial reporting helps business owners make more profitable decisions.
Accurate, up-to-date bookkeeping and accounting is critical for retailers in order to protect already-slim profit margins and keep an edge in a highly competitive industry.
Small and mid-size retail business owners must successfully manage inventory and other resources while attending to an onslaught of competing priorities: customer needs, local and online competitors, regulatory and tax compliance, labor costs and human resources, and more.
The Giersch Group has in-depth understanding and decades of experience in providing effective accounting services to the retail industry. We don't just keep your books – we offer meaningful financial analysis and insights to help our retail clients increase top-line growth, improve cash flow and sleep like a baby at night knowing your cash reserves, tax deductions and growth strategy are in order.
We help business owners break the cycle of working insanely hard for little reward. And we offer our services at a price point real small business owners can afford. If you've been looking for an outsourced bookkeeping and accounting service focused on helping you achieve measurable financial results, get in touch. There's no obligation, and we can meet online, or at our offices in Milwaukee, Brookfield, or Madison, Wisconsin. Our services are 100% virtual and available nationwide.
QuickBooks™ Online & other retail accounting software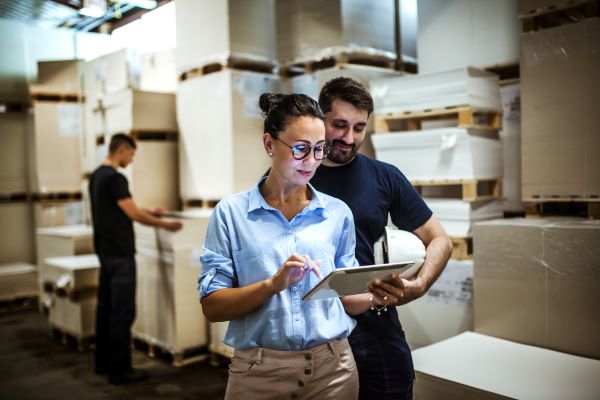 We'll help you get the most value out of your accounting software.
For convenience and efficiency we urge all our clients to migrate to QuickBooks™ online or a similar cloud-based solution, if you aren't using one already. We work collaboratively with our clients and can help you get the most out of whichever accounting software you choose.
As QuickBooks™ Online Certified ProAdvisors we provide comprehensive support: everything from choosing the right version to using QB's advanced features including customized reporting.
QuickBooks™ for retail businesses makes it simple to integrate your daily sales and inventory so you can easily see what's selling, how much profit you're making on items and whether sales really go up when you do markdowns.
We can review your existing books to ensure accuracy, handle the installation and setup, provide training for you and your staff, and more. QuickBooks™ Online services are available as part of our bookkeeping services or as a standalone – just let us know what you need.
Accounting services for retail and wholesale companies
Accounting and bookkeeping for retail can be challenging. Seasonal shifts, the economic climate, consumer preferences and changes in tax codes (to name a few) all have an effect on your bottom line. We help retail businesses with a wide array of flexible services so you can get the support you need at an affordable rate, without paying for anything you don't need.
Our bookkeeping and accounting services for retail include:
Online bookkeeping
Tax filing (employer withholding, sales/use)
Accounting software setup/cleanup/support
Accounts payable & receivable
Regular financial reporting
Budgeting & financial modeling
Bank & credit card reconciliations
Audit support
Company value analysis
Professional development plans
Risk management
Internal controls
We also offer outsourced CFO and management consulting services. Our team has the resources and experience to help you make strategic decisions about business and financial strategies, address pressing issues, and lay the groundwork for achieving your goals.
The Giersch Group provides accounting and bookkeeping services for many grocery stores
It can be extremely difficult to manage the books for grocery stores. Accounting can easily become an afterthought when trying to operate retail stores with margins as slim as those of grocery stores. This makes running a grocery store even more difficult than it needs to be. Correct and organized books are the key to running a successful grocery store and the Giersch Group has plenty of experience provide accounting and bookkeeping for businesses, like grocery stores, all over the nation. We can organize your books, teach you how to keep them organized, and even help you determine and enact a future-proof financial strategy. We can also help you determine the best accounting software for your grocery stores. That accounting software will very quickly become an integral part of your operation. Contact the accounting and bookkeeping experts at the Giersch Group to find out more about how our services can help your business.
Affordable, professional bookkeeping and accounting for all types of retail businesses
We provide affordable bookkeeping and accounting to a wide range of retail clients including:
E-tailers
Brick and mortar stores
Specialty shops
Grocery stores
Liquor stores
Discount retailers
Department stores
Clothing stores
Consignment stores
Thrift stores
Warehouses
Wholesale suppliers
Retail client testimonials for the Giersch Group

Milwaukee e-tailer & wholesaler
"The Giersch Group has helped me to get my books organized and stay organized."
Jennifer Polak, Canna Infuzions

Brookfield control components distributor
"We reached out to Peter and his team for assistance in building the infrastructure for our family business and defining the relationships that would ensure a clean transition to the next generation. Peter and his team are asking the hard questions needed and steering us through our family board meetings to keep us moving forward on the path to growth and success as a business and as a family."
Bob Gross, Gross Automation LLC

Delafield retail store
"The Giersch Group team has been extremely responsive. They are a pleasure to work with."
Maria Luther, Smiley Barn
Read more testimonials and case studies from businesses we've worked with.
Bookkeeping & accounting services for Wisconsin retailers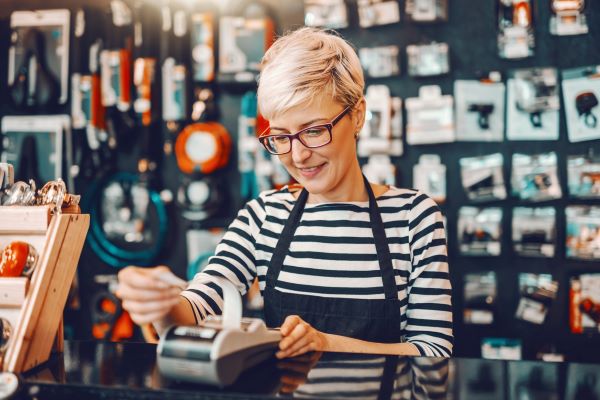 We serve retail clients in and outside Wisconsin.
While our retail bookkeeping & virtual CFO services are available anywhere in the nation, our professionals primarily serve retail clients in and around the cities where we have local offices: Milwaukee, Madison and Brookfield, WI.
Milwaukee County retail bookkeepers serving: Downtown Milwaukee, Shorewood, Whitefish Bay, Glendale, Fox Point, River Hills, Brown Deer, Granville, Butler, Wauwatosa, West Allis, Greenfield, Hales Corners, Greendale, Franklin, Oak Creek, South Milwaukee, Cudahy, St. Francis & everywhere in between.
Dane County retail bookkeepers serving: Madison, Middleton, Waunakee, Windsor, Sun Prairie, Cottage Grove, McFarland, Fitchburg, Verona, Riley, Pine Bluff, Cross Plains, Springfield Corners, Black Earth, Mazomanie, Mt. Horeb, Belleville, Rutland, Stoughton, Kengosa, Deerfield, Monona & everywhere in between.
Ozaukee County retail bookkeepers serving: Mequon, Thiensville, Cedarburg, Lakefield, Grafton, Saukville, Port Washington, Knellsville, Newburg, Waubeka, Fredonia, Holy Cross, Belgium, Dacada & everywhere in between.
Waukesha County retail bookkeepers serving: Waukesha, Brookfield, New Berlin, Muskego, Big Bend, Vernon, Mukwonago, Jericho, Eagle, North Prairie, Saylesville, Genesee Depot, Ottawa, Wales, Dousman, Delafield, Oconomowoc, Monterey, Nashotah, Hartland, Merton, Town of Lisbon, Sussex, Lannon, Menomonee Falls, Butler, Pewaukee & everywhere in between.
Washington County retail bookkeepers serving: Germantown, Hubertus, Richfield, Thompson, Ackerville, Hartford, Kirchhayn, Jackson, Cedar Creek, Slinger, Cedar Lake, St. Lawrence, Allenton, Addison, St. Anthony, Kohlsville, Wayne, Kewaskum, Boltonville, Fillmore, Cheeseville, Young America, West Bend, Nabob and everywhere in between.
Free consultation for retail bookkeeping and accounting
The Giersch Group is different from other outsourced accounting firms. We pride ourselves on providing enterprise-level services priced for real-world business owners. If after a free consult you decide to move forward with us, your services and budget will be tailored to your needs. We want to empower business owners with reliable bookkeeping and meaningful financial analysis to help them succeed. All of our services are available 100% online, nationwide.
There's no obligation to learn more. Book a meeting with us at one of our three Wisconsin locations, virtually, or over the phone. You can bring your balance sheet and get a free analysis, or just bring your questions – we're here to help.
Frequently Asked Questions:
Seasonal shifts, the economic climate, consumer preferences, changes in tax codes and more all affect the bottom line in retail. Giersch Group understands these challenges and offers a wide array of services to increase cash flow.
Yes! QuickBooks™ makes it simple to integrate daily sales and inventory so you can see what's selling, how much profit you're making on items and how markdowns affect sales. Unfamiliar? Giersch Group can provide training for you and your staff.
While it's certainly possible, bookkeeping for retail or wholesale businesses requires time and expertise. Inventory accounting, tracking income, expenses, payables, receivables, owner's equity and retained earnings paint a complex scenario. Giersch Group advisors are ready to help in whatever capacity you need.