Get to Know Your Milwaukee Bookkeeping & Accounting Firm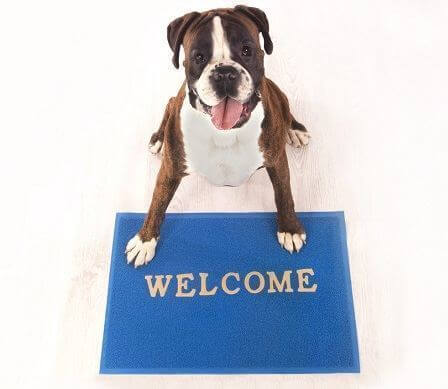 Our professionals have the experience and the heart to help you reach your goals.
Professionals with a Passion for Small Enterprise
Every person who works at the Giersch Group has a passion for small enterprise, and many of us come from families of entrepreneurs and/or family businesses. We take pride in providing affordable professional services for Milwaukee area business owners and nonprofit managers.
While there is a place in this world for institutions and corporations, it is the small business owner or non-profit volunteer who is our hero. It is our pleasure to support the free market and the entrepreneurial spirit by using the best corporate and institutional practices adapted for the small enterprise.
Effective planning starts with knowing the numbers and making decisions based on them. Our bookkeeping, virtual CFO and board services are how we do this, and are at the heart of what we do. Basic human resources tools, accounting software setup, marketing & sales support, grant writing and fundraising are other specialties we offer our clients.
Our bookkeeping, consulting and nonprofit services define the relationships we have with our clients. Mutual trust and respect sustain them.
Book a free consultation today and discover the best value in Milwaukee bookkeeping.
How The Giersch Group Started
The story of the Giersch Group goes back to 2004 when Peter Giersch started Cathedral Consulting Group in his basement in a small suburb north of Milwaukee, WI.
As Peter was the only employee at the time people often asked, "Where's the 'group'?" Peter would reply, "Well, I have 5 kids!" Little did he know that the first of those five would be joining the firm 12 years later. Another early member of the group was Tom Grieve, who was Cathedral Consulting Group's first employee as a college intern. He is now a Partner and Director of The Giersch Group.
Over the next decade, Cathedral Consulting Group grew into a multimillion-dollar, multi-national firm under the leadership of Peter's then-partner and CEO of Cathedral Consulting, Phil Clements. After Clements' passing in 2015, Peter withdrew from the firm he co-founded and started the Giersch Group to carry on the tradition of excellence in consulting for small businesses and grassroots nonprofits. The Giersch Group now has a second location in Brookfield allowing us to serve the small enterprise throughout the greater Milwaukee metropolitan area.
Peter Giersch

Managing Director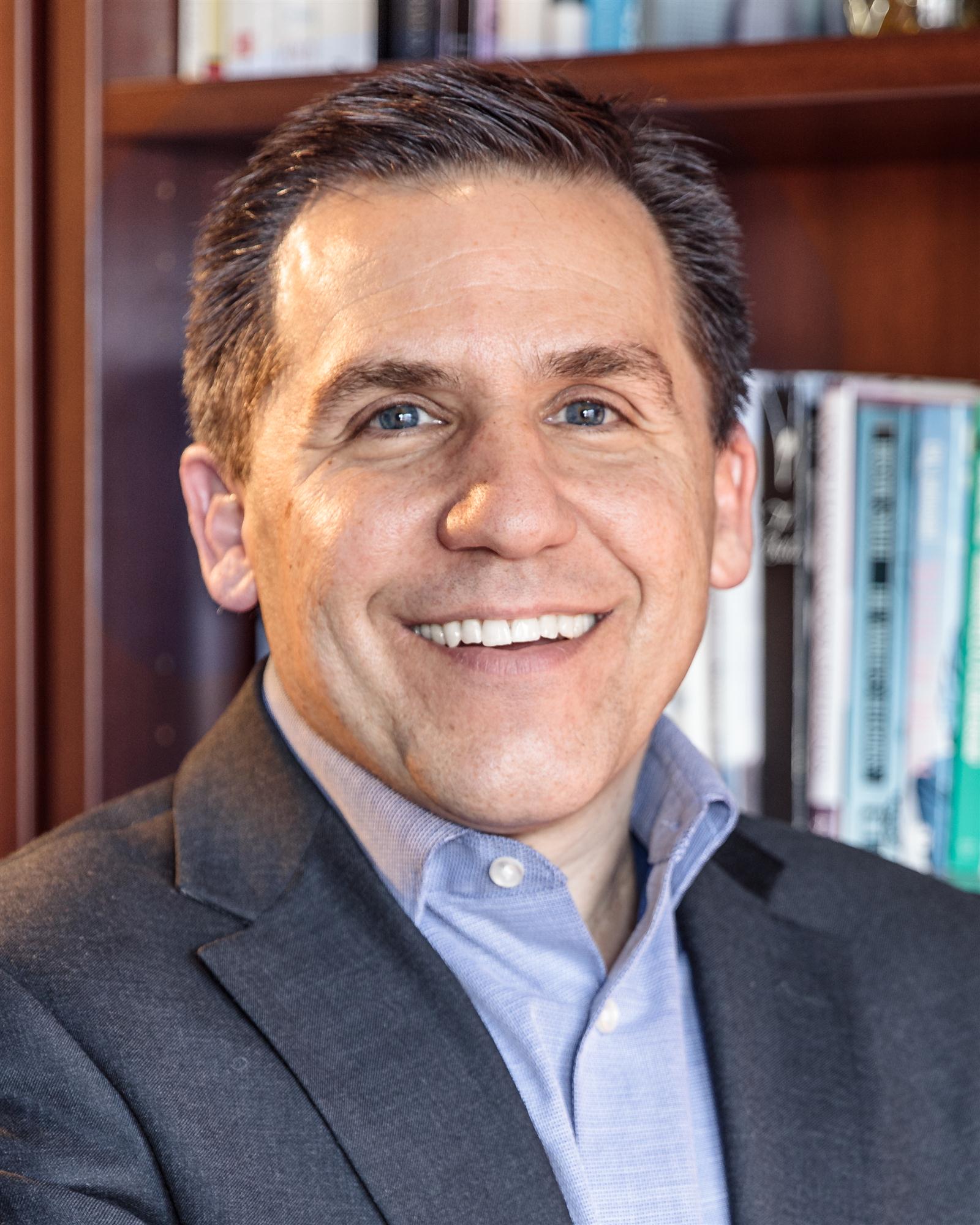 The Giersches have a history of operating family businesses in the Milwaukee area. Paul and Gladys Giersch owned and operated Quaker Dry Cleaning on 3rd Street and Locust Street in the 1950s; Peter's maternal grandfather owned and operated Van Der Linden Plumbing on 27th & Atkinson and did the plumbing for County Stadium and Concordia University when they were being constructed. In keeping with tradition, the Giersch Group is a family company with a passion for supporting entrepreneurs.
Peter has degrees from UWM and Marquette and has been on the board of the Milwaukee Symphony Orchestra, the University Club of Milwaukee and the Archdiocesan Advisory Council, among others. Peter has earned the Certified Small Enterprise Advisor certification and also the financial advisor 6 & 63 certifications. He was recognized as a 40 Under Forty winner by the Milwaukee Business Journal in 2003. He and his wife, Carole, have five children.

Email: peter@gierschgroup.com Call: 414-915-5800
Katie Perez

Client Controller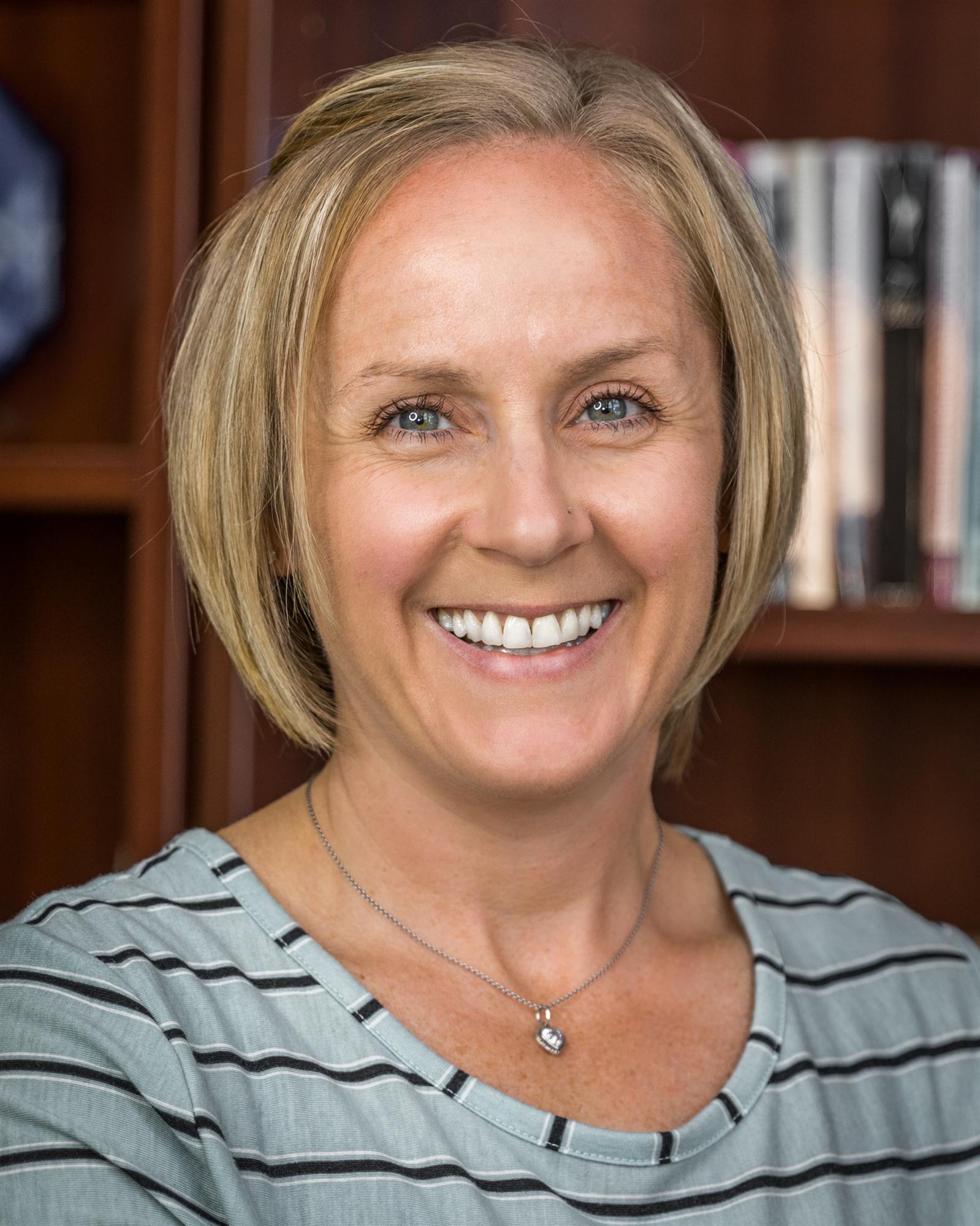 Katie studied business for one year at the University of Wisconsin Oshkosh, then transferred back to her hometown of Milwaukee, earning her Associates degree in Accounting at the Milwaukee Area Technical College. She started as the receptionist for a small public accounting firm in Glendale, WI while she finished earning her degree. Upon graduation, she was promoted to an accounting/bookkeeper position with the company where she gained experience with small business bookkeeping, payroll, and general knowledge of how small businesses operate. From there she further explored the small business accounting world where she took on the entire bookkeeping and human resources duties for a Wisconsin restaurant chain. Katie specializes in restaurant and retail accounting, loving the fact that no two days are ever the same. During her time with the restaurant chain, Katie created and implemented a cloud-based customer order entry system that integrated with Quickbooks. Katie is Quickbooks Certified. Katie enjoys her volunteer work with adults with special needs that she has been a part of for over 10 years. She also has a huge passion for health and fitness. Katie currently resides in Milwaukee, WI with her husband Oscar and her three children.
Email: katie@gierschgroup.com Call: 414-745-6333
Kesley Miller

Client Controller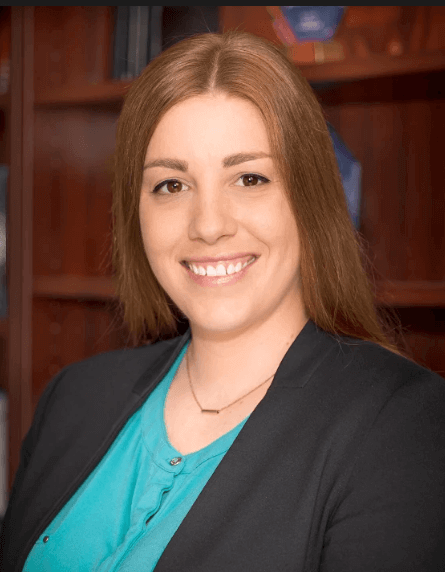 Kelsey graduated from the UW-Milwaukee Lubar School of Business with multiple accolades, and a Degree in Accounting. She began her career in public accounting and went on to US Bancorp, gaining 4 years of experience in Alternative Investments. This branch served a unique set of clients, cultivating her skills in adaptation and troubleshooting. As a problem solver, she is committed to helping business owners find solutions and embrace efficiency.
Kelsey is an avid reader and volunteers in adult literacy programs. She also performs as a standup comic at local venues. Kelsey lives in Downtown Milwaukee.
Email: kelsey@gierschgroup.com
Paul Giersch

Senior Associate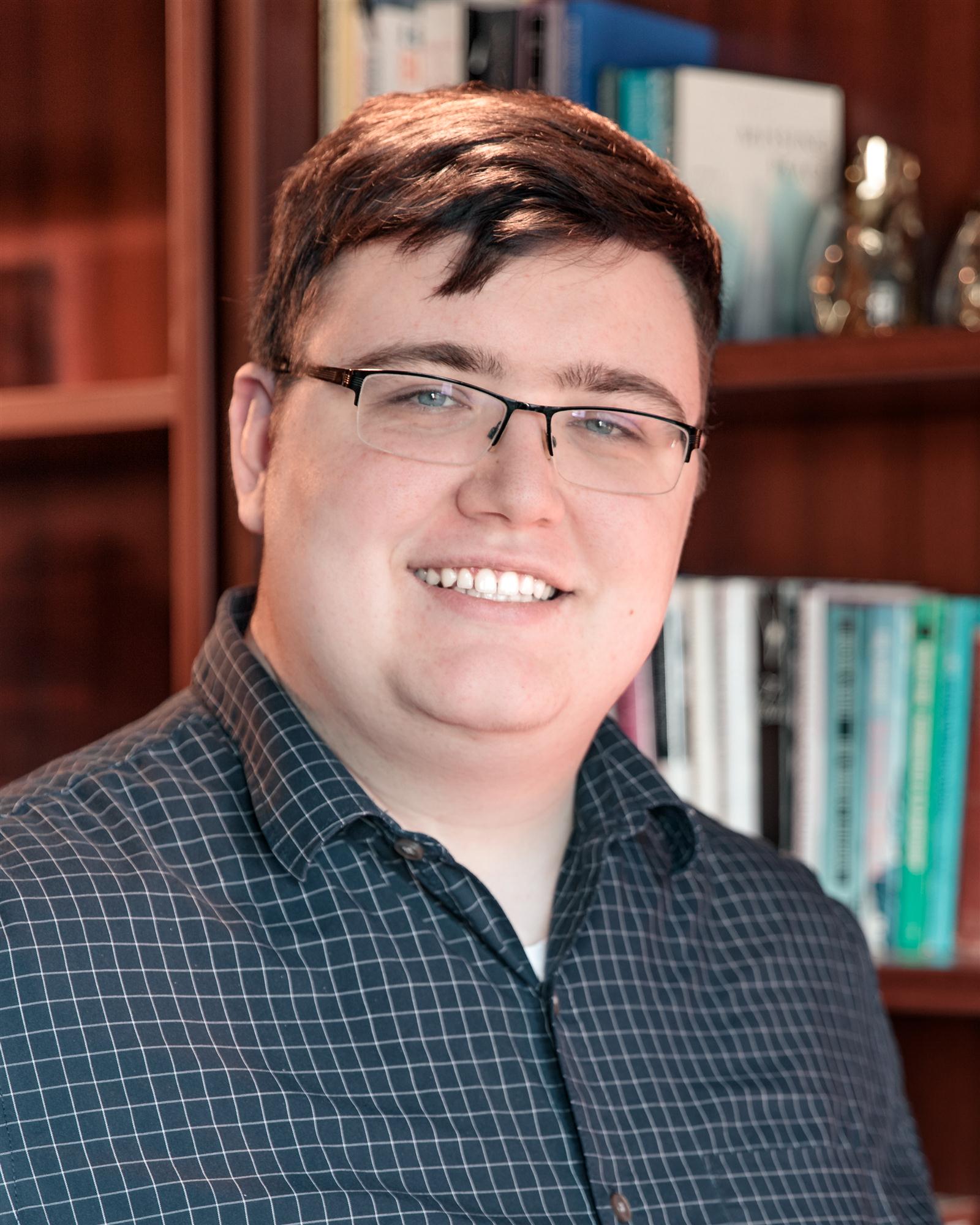 As a Senior Associate in charge of Operations, Paul is responsible for the bookkeeping operations of our clients, including payroll, bill pay, invoicing and sales tax. Paul oversees the work of the Associates and facilitates the communication with clients. Paul is the eldest of the five Giersch children and the first to join the family business.
Paul is a QuickBooks Online Certified ProAdvisor. In his spare time he runs a gaming community server with over 2000 participants. He is working toward his Bachelor's Degree in Finance and Accounting at the Lubar School of Business at the University of Wisconsin-Milwaukee.
Email: paul@gierschgroup.com Call: 414-704-3640
Kym Hytry

Office Manager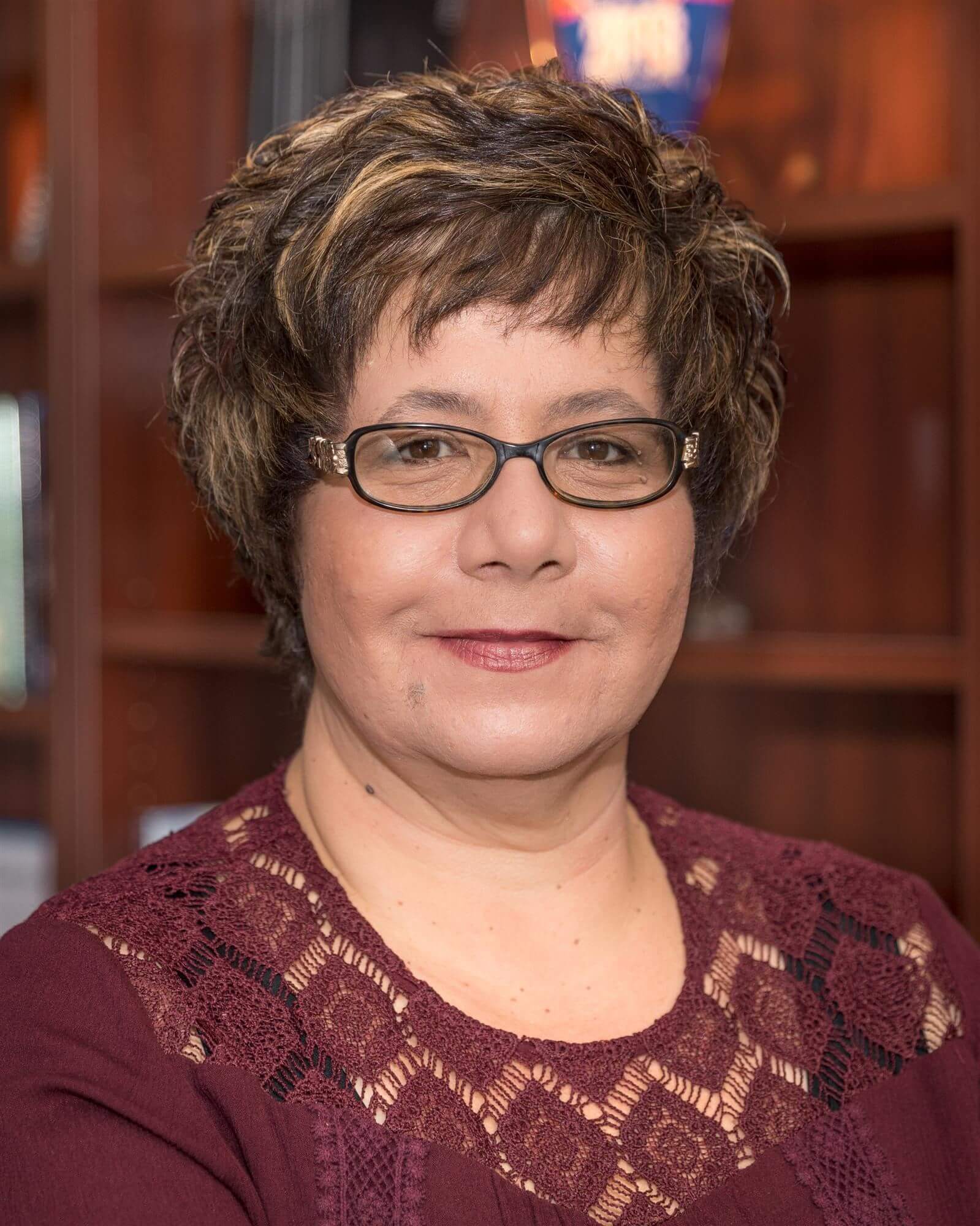 Kym is the Office Manager for the Giersch Group. In this capacity, she supports the heart of the operations of the firm. Working alongside the Managing Director, Client Controllers and Associates, she assists in creating systems and procedures to increase the quality and efficiency of the work done by the Giersch Group. During the majority of Kym's career, she served as a Center Administrator with a private medical school and graduate school of sciences headquartered in Milwaukee, Wisconsin. There she gained a rich mix of business operations, human resource and financial management experience.
Kym enjoys her time as a mentor with the Lad Lake organization. Being a mentor allows her the fulfillment and opportunity to provide positive relationships for young people from a variety of personal, academic and professional situations; as a coach, confident or an advocate. Kym currently resides in Nashotah, WI with her husband. She and her husband have two children.
Email: kym@gierschgroup.com
Tom Grieve
Partner
Tom and Peter have known each other for over 20 years. Tom was actually the first employee Peter ever had when Cathedral Consulting was starting in a basement in 2004. Tom went on to found and build his own very successful and highly awarded professional services firm (with a little help from Peter and the Cathedral Consulting team) that he still runs. When Peter left Cathedral to start The Giersch Group, Tom got the vision Peter was casting and promptly cast an even bigger vision. It did not take long to put it all together and a great partnership was born.
Giersch Group

Lead Associates
Joseph Neuberger

Lead Associate

Hometown: Muskego, WI

College: University of Wisconsin-Milwaukee

Graduation Year: Spring 2019

Major: Finance and Certificate in Entrepreneurship

Honors/Awards: Dean's List

Email: joseph@gierschgroup.com
Giersch Group

Associates

We know that most small enterprises do not need a high priced CPA firm, nor are they big enough to bring the books in house or to hire their own CFO. Yet they want solid financial data and the best bookkeeping and accounting they can afford. We provide this to our clients by using a leverage model. Each client account has a Client Controller overseeing the work of our highly trained Associates. Our partnership with the UWM Lubar School of Business allows us to get the best and brightest business students to work at the Giersch Group. And on top of the training they get in their coursework, we have developed the Giersch Group Online Training Program to help them learn the finer points of bookkeeping, QuickBooks, and our Work Flow Process. Many of them have achieved their QuickBooks Pro Certification.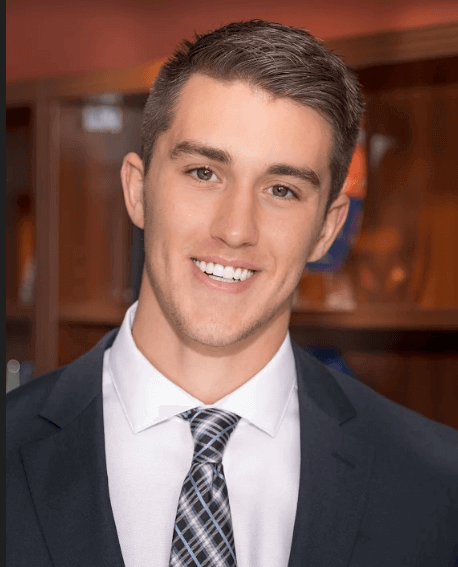 Daniel Wiensch

Associate

Hometown: Mequon, WI

College: University of Wisconsin-Milwaukee

Graduation Year: Spring 2020

Major: Supply Chain Operations Management

Clubs/Extracurriculars: SCMA, Big Brothers Big Sisters, UWM Club Basketball

Honors/Awards: Dean's List, National Player of the Week, February 19, 2017

Email: daniel@gierschgroup.com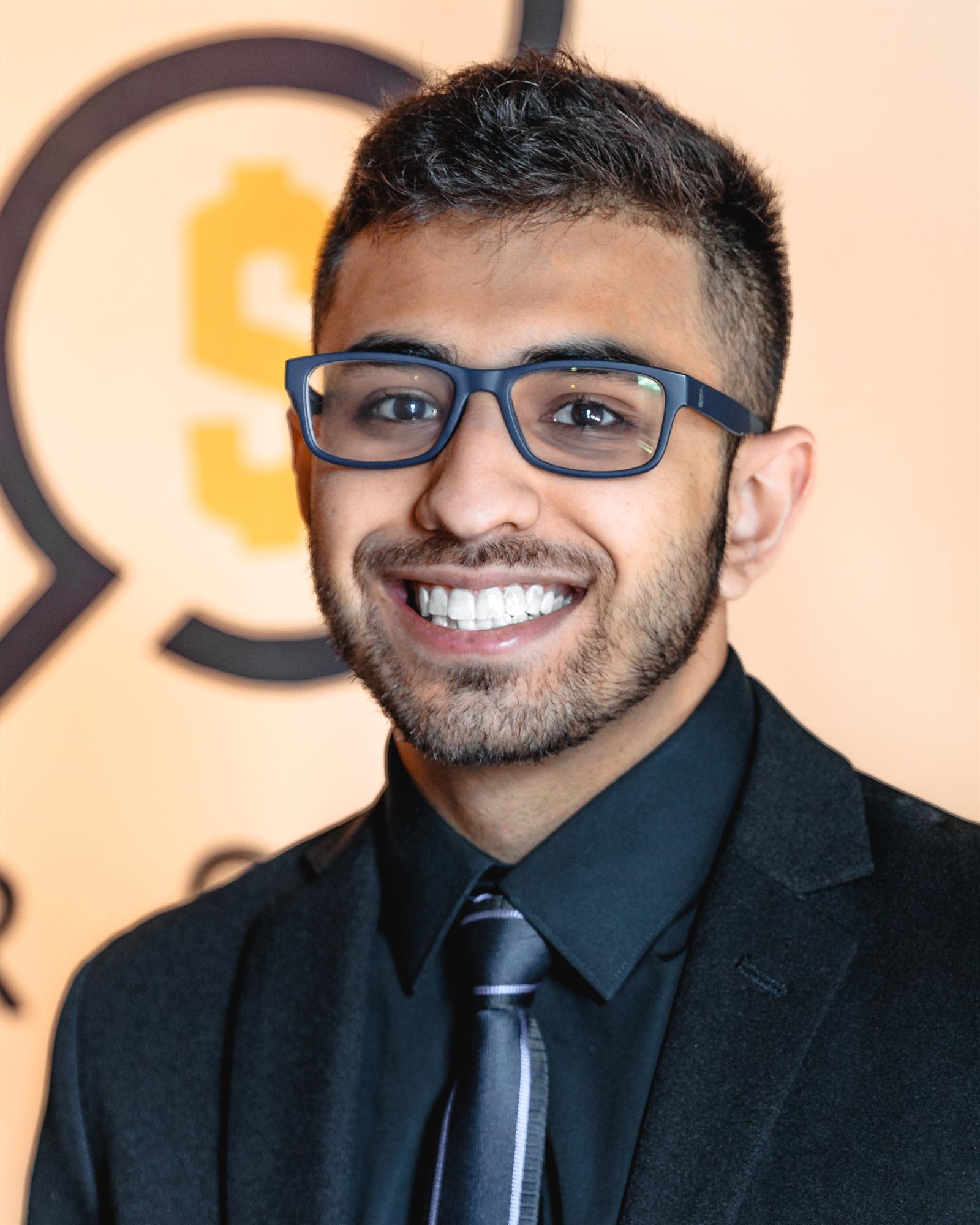 Raiq Hussain

Associate

Hometown: Chicago, IL

College: University of Wisconsin-Milwaukee

Graduation Year: Spring 2020

Major: Finance and Accounting

Clubs/Extracurriculars: Student Investment Club

Email: raiq@gierschgroup.com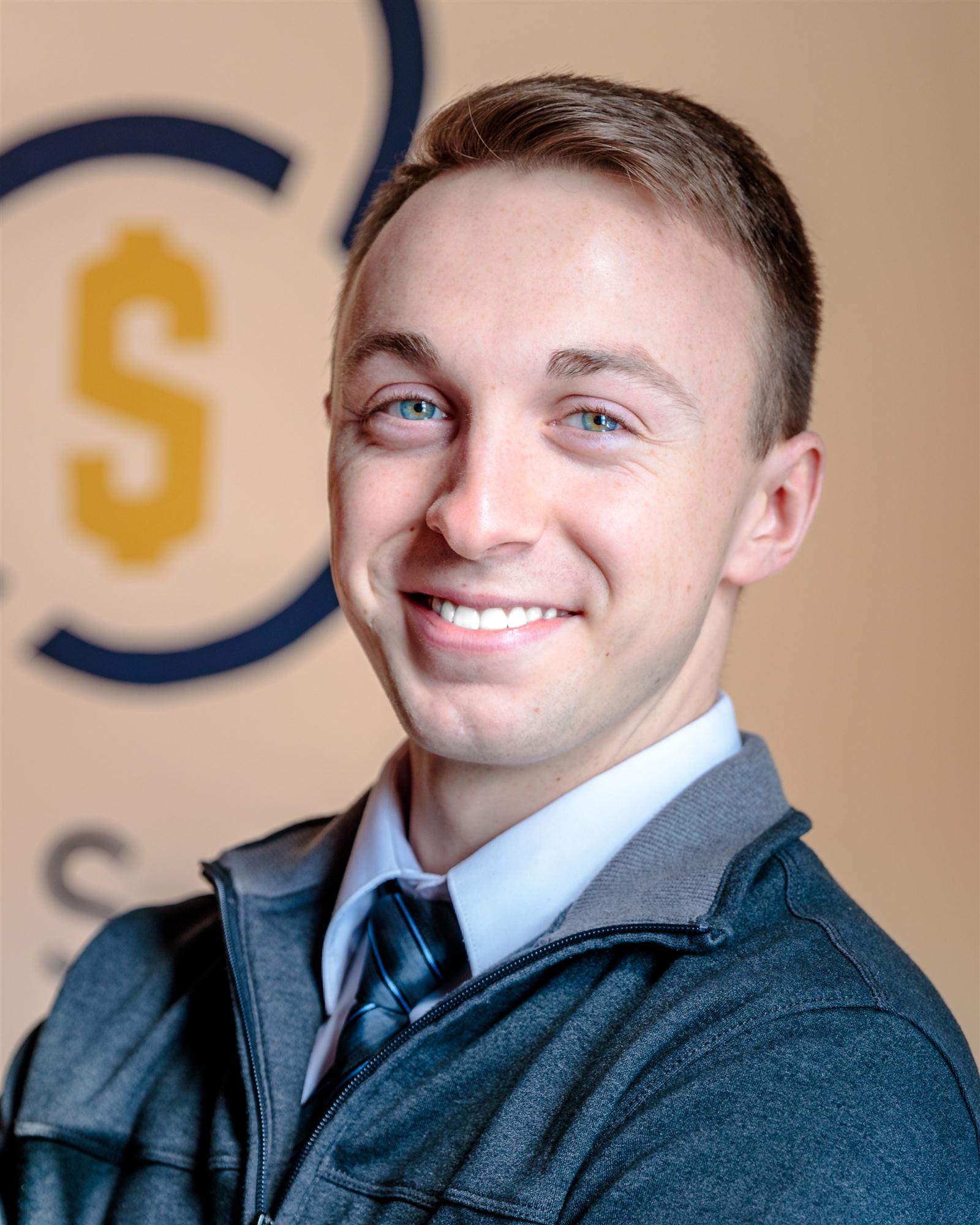 Collin Roberts

Associate

Hometown: Oshkosh, WI

College: University of Wisconsin-Milwaukee

Graduation Year: Spring 2020

Major: Finance and Supply Chain Management and Certificate in Entrepreneurship

Clubs/Extracurriculars: Student Startup Challenge, UWM Collegiate Entrepreneur's Organization

Honors/Awards: Awarded M&I Center for Business Ethics Scholarship, 1st place UWM Business Writing Competition, 3rd place Business Ethics Competition, Dean's List, Business Scholars, Awarded Robert W. Baird Business Scholars Scholarship, Beta Gamma Sigma Member

Email: collin@gierschgroup.com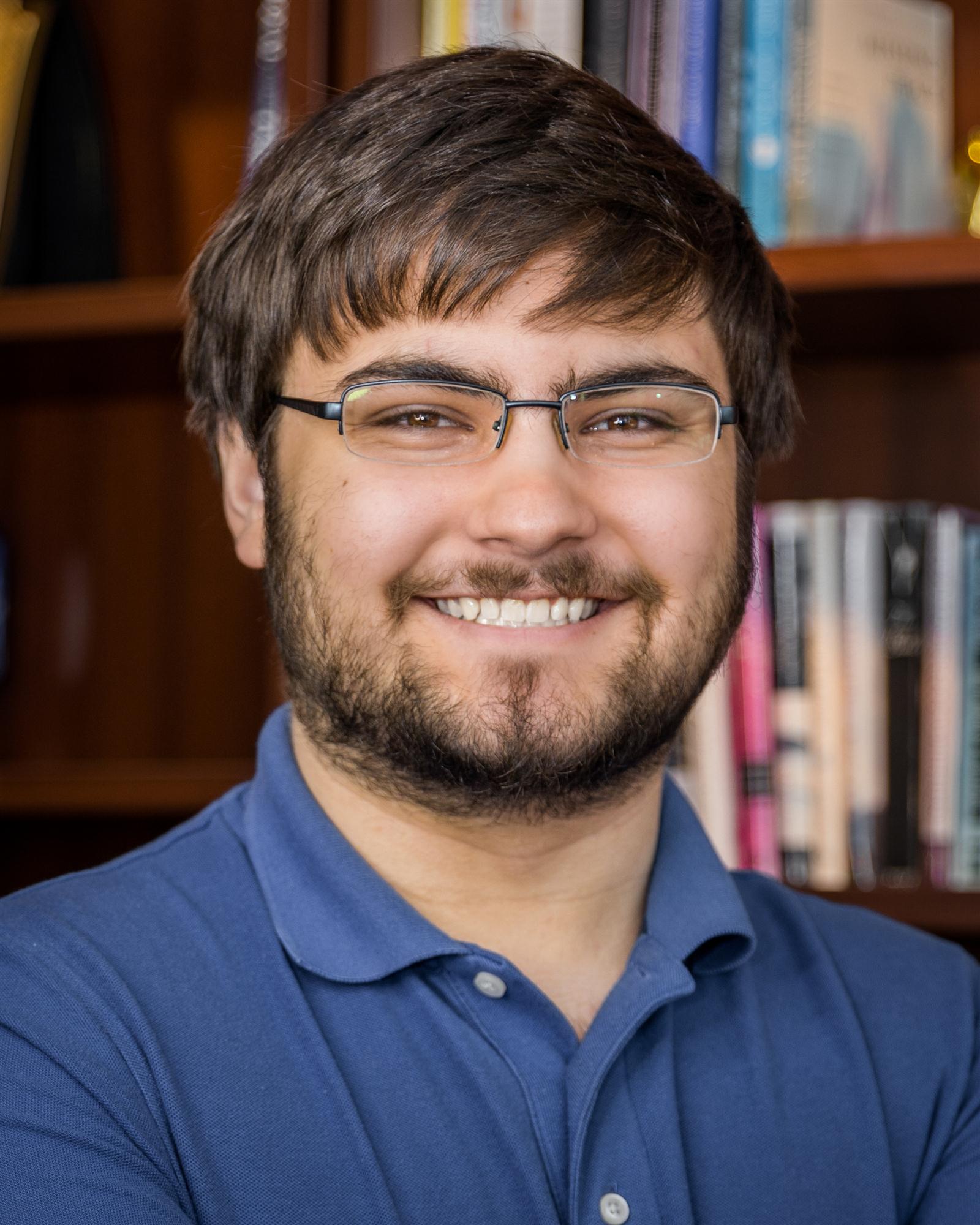 David Giersch

Associate

Hometown:

College:

Graduation Year:

Major:

Clubs/Extracurriculars:

Honors/Awards:

Email:
About Our Logo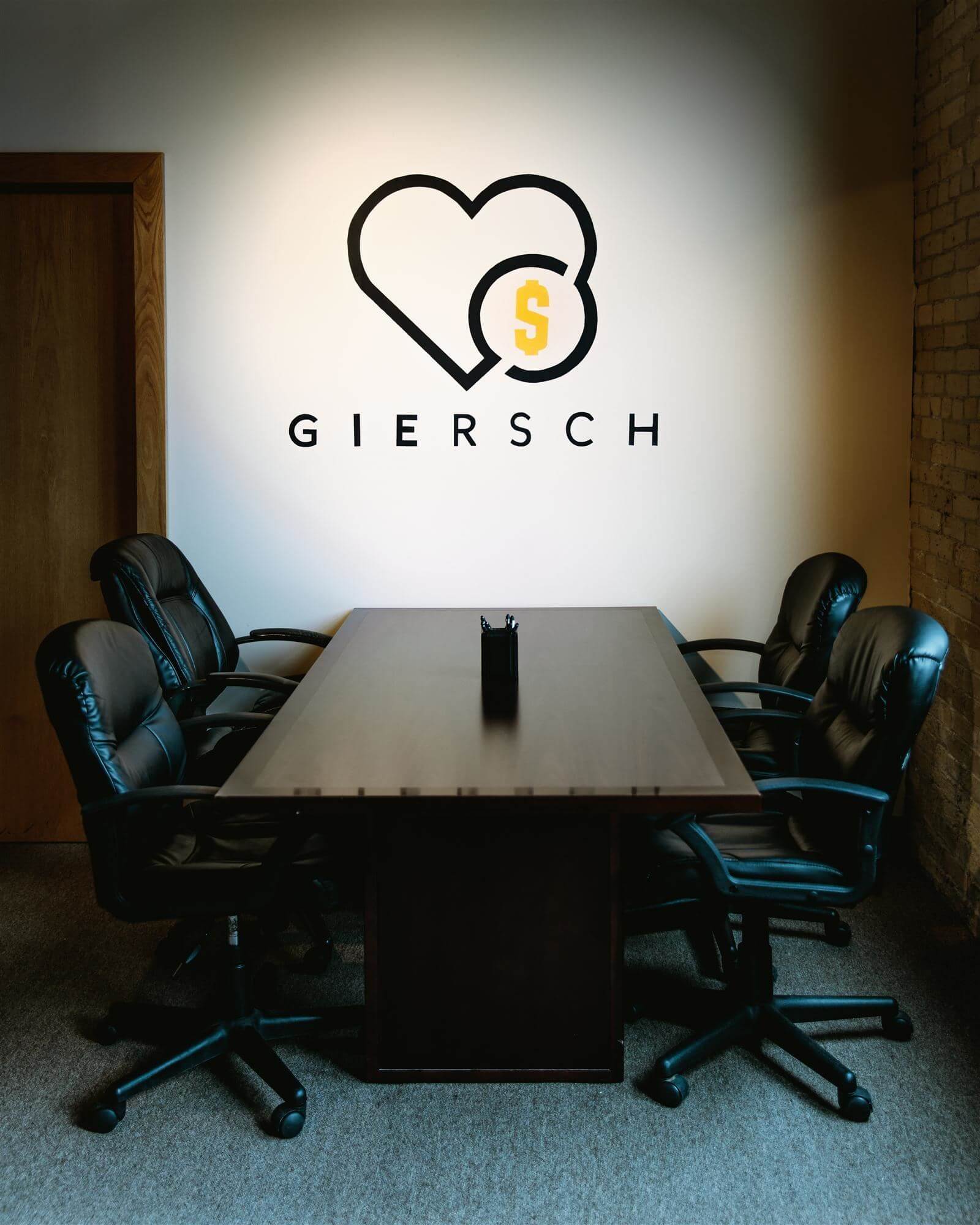 Countless studies show that there is no correlation between money and happiness; those who are wealthy are not necessarily happier than those who have less money, and vice versa. According to the Washington Post, once people surpass the level of poverty, money does not play a great role in day-to-day happiness. Yes, money can buy goods and services that bring temporary enjoyment, but these things do not directly address, let alone fix, the troubles people experience in their daily lives.
If money only provides temporary enjoyment, then what's the key to happiness? According to a study at University of California Berkeley, having higher quality of relationships has a greater impact on one's quality of life and their overall happiness. By focusing on the well-being of others, people who are compassionate, generous, and generally cooperative have greater relationships between their colleagues, clients, family, and friends.
The Giersch Group logo represents the importance of balancing relationships and maintaining financial health. Our logo is a graphic representation of the fact that relationships are more important than money, while acknowledging that money gets involved in every relationship at some point, especially for a business owner. Getting your financials sorted out will improve relationships and make you happier.
Fostering Success by the Numbers
Half of all new businesses fail within five years; most don't make it a decade.
Will your business beat the odds?
Your ideas can be brilliant, the market can be there for your services, but an unhappy relationship with numbers ruins everything.
Just a couple of unexpected cash flow hiccups made worse by the wrong action (or reaction) can be enough to cripple or kill a business when the numeric relationship is unhealthy.
Giersch Group Weekly Updates
When people come to the Giersch Group from another bookkeeping firm, we often hear that the client is leaving because of lack of communication. At the Giersch Group, we see communication as a vital aspect to understanding your books. To improve communication with our clients, we send out weekly updates. These updates help you understand what we are doing to fulfill your bookkeeping needs, allowing you to become familiar with the accounting process and, ultimately, know your company's financial position.
The Giersch Group weekly updates include a brief review of what our associates have accomplished over the week and what we will work on in the future, as well as a description of other services we are providing for your company. We also include a reminder of our next scheduled meeting and your current billing status.
Overall, the weekly updates are here to keep you up to date on your financials and give you a clear picture of how your bookkeeping needs are being satisfied. Although we are an outsourced service provider, we see the success of our work in the level of collaboration we have with our clients. We want to partner with you to compile a clear and concise representation of your financial position.
How we make business cash flow planning crystal clear
Success by the numbers for every business
No matter what industry you work in, the Giersch Group provides valuable insights through on-time accurate financials:
Giersch Group bookkeepers, accountants and strategic consultants build and maintain relationships between business leaders and their numbers.
We balance your books and keep them balanced. We mentor business owners and leaders in the best financial practices used by the most successful corporations, adapted for the small enterprise.
Giersch Group services:
Provide clear, accurate, timely financials
Eliminate unpredictable financial events
Monitor risks
Demonstrate financial opportunities
Oversee payroll and insurance matters
Make filing your taxes and enduring audits easier
With Giersch Group you'll have by-your-numbers business mentors, happiness at your fingertips and a clear numeric path to success.
Get in touch for a free, no-pressure consultation today and we'll show you how a healthy relationship with your numbers can conserve and generate profit.
Milwaukee Bookkeeping Professionals for Small Businesses & Nonprofits
The Giersch Group provides professional bookkeeping, accounting & consulting services for a wide variety of businesses throughout the greater Milwaukee area, Brookfield and Madison.
Our areas of expertise include working with the construction industry and contractors, professional services, the hospitality and service industry, and service organizations.
All types of businesses deserve and benefit from our bookkeeping, accounting and consulting services. We offer flexible services including outsourced, online, interim or part-time.
No matter what type of business or organization you're running or the challenges you're facing, we'll work with you to establish an affordable rate for services tailored to meet your business needs.
We provide accounting & consulting services from three Wisconsin locations

The Giersch Group has three convenient locations in Milwaukee's lower east side, in Brookfield, and in Madison (click for map):

Northern Lights Building
1661 N. Water St., Ste. #408
Milwaukee, WI 53202

225 Regency Ct., Ste.
220 Brookfield, WI 53045

5610 Medical Circle
Madison, WI 53719

Although our virtual bookkeeping and CFO services are available anywhere, we primarily serve businesses located in and around Milwaukee, Ozaukee, Washington and Waukesha counties, including:

Milwaukee, Shorewood, Whitefish Bay, Glendale, Brown Deer, West Allis, Greenfield, Franklin, South Milwaukee, Oak Creek, Menomonee Falls, Sussex, Mequon, West Bend, Hartford, Kewaskum, Richfield, Cedarburg, Grafton, Saukville, Waukesha, Brookfield, New Berlin, Muskego, Big Bend, Mukwonago, Eagle, Dousman, Wales, Oconomowoc, Delafield, Pewaukee, Hartland and the surrounding communities.
How do you spell Giersch?
After hearing our ads on the radio, many people search for Gersh, Gersch, Girsh, Giersh or even Gursh Group.
Searches for giershgroup.com, gersh wisconsin, gursh group or even gersh agency are often people looking for the Giersch Group in Milwaukee, Brookfield and Madison, Wisconsin.
Call us the Gersh Group, the Gersch Group, the Girsh Group, or Giersh Group - as long as you call us at 414-915-5800 for a free consultation to learn how our services can deliver improved financial results for your business.
We don't mind creative spelling - the accuracy of your business financials is what we obsess about.
However you write it, G-I-E-R-S-C-H spells the best value in Milwaukee bookkeeping & business consulting.
Get a Free Consultation for Your Business
Schedule your free, no obligation consultation with the Giersch Group and get a free balance sheet analysis, a clearer picture of the financial health of your organization and answers to your questions.