Gas Station Accounting Services
Bookkeeping for gas stations & convenience stores in Milwaukee & Madison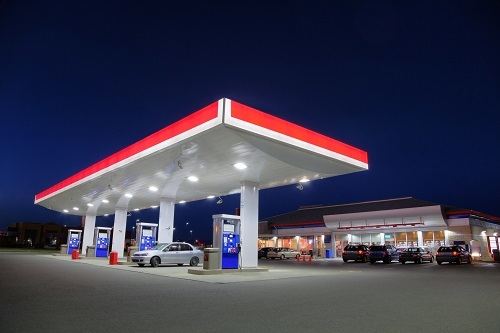 Our bookkeeping services help you maintain & grow a profitable business.
Giersch Group professionals work with both branded and unbranded gas stations and convenience stores throughout Wisconsin.
Our affordable accounting services help small and family-owned businesses improve profitability through:
We'll keep your books CPA-ready to make end-of-year and tax time less stressful, and can also provide audit support.
Get a free consultation and balance sheet analysis to learn more about our services and rates.
Gas Station Financial Statements
Financial statements are foundational for properly operating a business. A company's financial statements need to be timely as well as accurate.
Our bookkeeping services provide monthly, quarterly and annual reporting packages.
When you partner with the Giersch Group, we can also teach you how to access and interpret your financial statements to make solid business decisions based on the number.
Contact us for more information about:
Income statements (aka Profit and Loss statement)
Balance sheets
Cash flow statements & analysis
Gross margin analysis
Inventory management
You can also take advantage of the many free management accounting articles on our site.
Bookkeeping for lottery sales
Gas stations, convenience stores and other retailers that sell lottery tickets can quickly find it cumbersome to balance lottery sales using Excel or taking the DIY approach with accounting software.
Convenience store managers are busy enough managing the facilities and day-to-day operations, and small business owners run the risk of important financial data getting swept under the rug due to time constraints.
Outsourcing your bookkeeping gives you the benefit of being able to generate lottery sales reports and manage lottery ticket inventory more easily (and deter theft). With more accurate numbers you'll be able to clearly identify your top-selling tickets, predict future orders and sales, and rest easy at night knowing your lottery sales, payouts and inventory are accurately reconciled and up to date.
Why choose the Giersch Group?
Regular reporting helps gas station and convenience store owners manage cash flow, track performance and plan for growth. Proper bookkeeping is essential to control costs and improve profit margins, especially when costs are subject to fluctuation.
We make it easy to benefit from cloud-based accounting software and provide expert yet personable support to achieve your business goals. We work with small business owners in Wisconsin all the time. They can afford our services, and so can you.
Beyond bookkeeping: customized consulting services for service stations
Whether you a new gas station owner or running an established store and looking to grow, our management consulting services provide practical strategies focused on the goals you choose.
From writing a business plan to planning a successful transition, our business consultants use the best corporate practices adapted for the small enterprise.
Gas Station Accounting across Wisconsin
Our online accounting services are available no matter where you are, though we primarily serve gas station and convenience store owners in and around Milwaukee, Brookfield and Madison, Wisconsin.