Accounting for breweries, wineries & distilleries
The Giersch Group helps breweries & wineries all over the nation prepare and maintain their financial records from our offices in Brookfield, Milwaukee & Madison, WI.
Affordable bookkeeping & consulting services for Wisconsin's beer, wine & spirits industry
"After experiencing a complex problem with a distributor, the Giersch Group took charge immediately and resolved the issue. Even more, they discovered a holding company was overcharging me and I received a significant refund."
--Steve Kawapil, Brew Pipeline
Breweries, wineries and distilleries in Wisconsin face unique bookkeeping and business challenges, including shifting consumer preferences, risk management concerns, and financial reporting & tax compliance requirements specific to the alcohol industry. With complex distribution rules and restrictions to navigate, producers of alcohol in the Badger state can't afford to take any risks when it comes to maintaining accurate accounting records and tax compliance. For small and startup alcohol manufacturers, the challenges can be even tougher.
Every person who works at the Giersch Group has a passion for small enterprise, and many of us come from families of entrepreneurs and/or family businesses. We take pride in providing affordable accounting and consulting services for Wisconsin brewers, vintners and distillers. We work with small businesses all the time, including many with ties to the alcohol industry including farmers, truckers, retail stores, bars and restaurants. They can afford our services, and so can you.
While we draw many of our clients from southeast Wisconsin where we have offices in Milwaukee, Brookfield, and Madison, our 100% virtual services are available nationwide. Start today with a free consultation. We'll sit down for 30 minutes, pressure-free, so you can learn about our process and decide if our approach is right for you.
Brewery accounting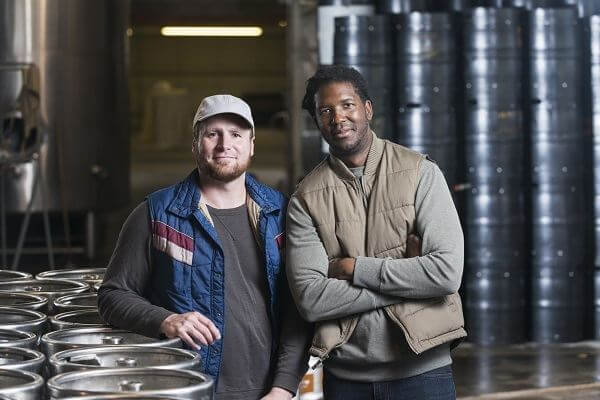 Accurate accounting & reporting helps Wisconsin brewery owners improve financial results.
According to the Department of Revenue, the number of brewery permits issued in Wisconsin grew from just 56 in 2010 to 197 in 2018 – that's an increase of over 250%. In the same span of time, brewpub permits jumped from 17 to 67, almost 300% growth.
Whether you own a new or a well-established craft brewery, no business is immune to the dangers of increased competition or irregular bookkeeping. Our bookkeeping services for breweries provide:
CPA-ready books
Regular financial reporting
Insights into using your financial data to grow your business
Cleanup/setup/training/support in brewery accounting software (QuickBooks Online or the cloud-based platform of your choice)
Because we also provide management consulting services, we're here when you have questions about cost accounting, internal controls, inventory valuation, and more. Just need an interim bookkeeper, or help with a business plan for a new micro brewery? We offer the best corporate and institutional practices, adapted and priced for the small enterprise.
Winery accounting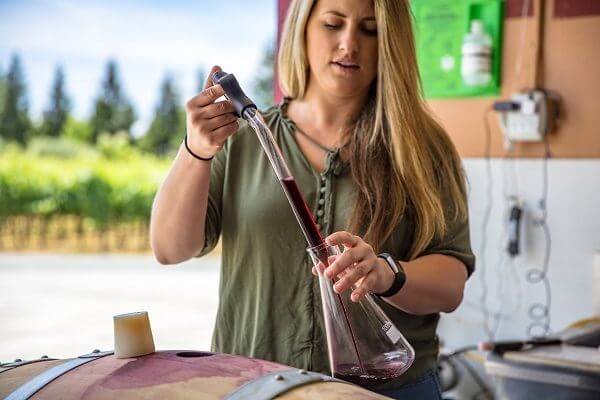 Benefit from increased clarity, efficiency & confidence in manking financial decisions for your winery.
In 2007, there were 41 wineries operating in Wisconsin, and the first professional wine competition at State Fair was held in 2011. Today there are more than 110 wineries in the state, with many of them growing their own grapes. Accounting for vineyards and wineries involves special tax, agricultural, and risk considerations. Federal regulations call for stringent recordkeeping for both accounting and internal control data related to grapes and wine.
We offer affordable professional services for wineries and vineyards including:
Full accrual accounting
Timely, accurate financial statements
Accounts receivable & payable
A clear picture of the financial health of your wine business, with feedback and recommendations on your business model, market positioning, cash flow management and operating structure
Our CFO services provide affordable financial leadership, advise on risk management, and can act as a liaison with vendors, bankers, lawyers and others. Whether your business needs help managing vineyard depreciation, drafting a business plan, creating a chart of accounts or performing cost analysis, our virtual CFO services can help.
Distillery accounting
Since the end of prohibition in 1933, there were no Wisconsin distilleries bottling and selling spirits until 2006. In the last ten years many more distilleries followed, and there are now over 20 Wisconsin distilleries including farm distilleries, craft distilleries and micro distilleries offering tours, tastings, and sales.
Both established and startup distilleries benefit from impeccable financial reporting on a monthly, quarterly and annual basis to maintain a sustainably profitable operation. Our bookkeeping and consulting services give distillery owners the numbers and insights they need to make good decisions and grow their business.
Accurate financial data gives distillers the tools they need to set responsible standard costs for ingredients and labor, product pricing, and a forward-looking business model. Book a free consultation with Giersch Group professionals to learn how our affordable professional services can help your distillery's bottom line.
Bookkeeping services for alcohol producers across the country
Our 100% virtual outsourced bookkeeping and CFO services are available anywhere. We have three southeast Wisconsin locations to best serve your Milwaukee, Dane, Ozaukee, Washington, and Waukesha County based business.
Milwaukee County bookkeepers serving: Downtown Milwaukee, Shorewood, Whitefish Bay, Glendale, Fox Point, River Hills, Brown Deer, Granville, Butler, Wauwatosa, West Allis, Greenfield, Hales Corners, Greendale, Franklin, Oak Creek, South Milwaukee, Cudahy, St. Francis & everywhere in between.
Dane County bookkeepers serving: Madison, Middleton, Waunakee, Windsor, Sun Prairie, Cottage Grove, McFarland, Fitchburg, Verona, Riley, Pine Bluff, Cross Plains, Springfield Corners, Black Earth, Mazomanie, Mt. Horeb, Belleville, Rutland, Stoughton, Kengosa, Deerfield, Monona & everywhere in between.
Ozaukee County bookkeepers serving: Mequon, Thiensville, Cedarburg, Lakefield, Grafton, Saukville, Port Washington, Knellsville, Newburg, Waubeka, Fredonia, Holy Cross, Belgium, Dacada & everywhere in between.
Waukesha County bookkeepers serving: Waukesha, Brookfield, New Berlin, Muskego, Big Bend, Vernon, Mukwonago, Jericho, Eagle, North Prairie, Saylesville, Genesee Depot, Ottawa, Wales, Dousman, Delafield, Oconomowoc, Monterey, Nashotah, Hartland, Merton, Town of Lisbon, Sussex, Lannon, Menomonee Falls, Butler, Pewaukee & everywhere in between.
Washington County bookkeepers serving: Germantown, Hubertus, Richfield, Thompson, Ackerville, Hartford, Kirchhayn, Jackson, Cedar Creek, Slinger, Cedar Lake, St. Lawrence, Allenton, Addison, St. Anthony, Kohlsville, Wayne, Kewaskum, Boltonville, Fillmore, Cheeseville, Young America, West Bend, Nabob and everywhere in between.
Management consulting for the alcohol beverage industry
Our strategic business consulting services for small and mid-sized businesses are flexible and affordable. During your free consultation we'll get to know you and your business, and answer your questions. We've helped many Wisconsin businesses gain financial peace of mind and create a time and cost-effective approach to achieving their goals. Our services are 100% online and available for all companies located anywhere in the country.
Read testimonials from our clients, and call or email us to schedule a no-pressure consultation online, or at one of our offices.
Contact the Giersch Group online or call today to take your brewery, winery or distillery to the next level.
Frequently Asked Questions:
Managing a brewery or winery comes with following special regulations. TTB, state excise tax, sales and employer taxes are just some of the financial challenges your business faces. Understanding the rules and guidelines of tax compliance is vital for avoiding penalties and protecting licensing. Giersch Group offers a tax compliance service to cater to these specific industry guidelines.
Giersch Group's financial reports will give you a clear financial snapshot and will highlight any shifts in consumer preferences or risk management concerns. Having report data is critical to generating cash flow. We'll teach you how to understand the data fully so you can grow your business with fewer risks and higher efficiency.
Yes. Giersch Group management consulting services help with cost accounting, internal controls, inventory valuation, risk management, depreciation and more. We're ready to step in as your financial leader.