Bookkeeping Services for the Real Estate Industry
Bookkeepers can help investors and realtors manage their property investments by keeping track of their receipts and income. The real estate business can be full of complicated accounting, so a professional bookkeeper to manage all of that for you is a valuable asset to have. Contact Giersch group for a free consultation. Learn more.
Affordable Professional Bookkeeping for Investors, Realtors, Property Management Companies & Landlords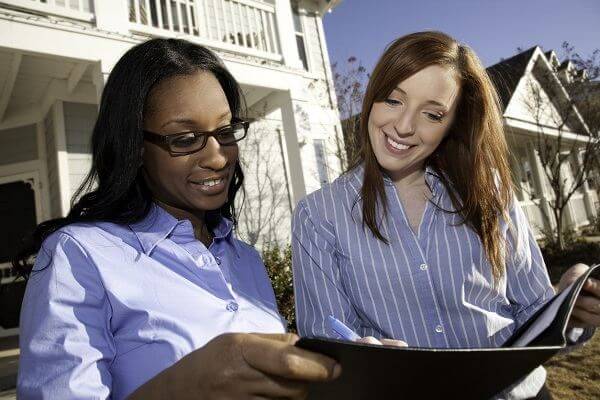 Our affordable bookkeeping services let you focus on your rental properties and tenants.
Between taking calls about the air conditioning not working properly, scheduling grounds maintenance and interviewing potential tenants, it can be hard to stay on top of bookkeeping records. It's even harder for independent landlords, who are often running in all directions at once with no support staff at all.
Fortunately, there's the Giersch Group. We specialize in bookkeeping and accounting services for small businesses throughout southeast Wisconsin and nationwide. Coming from a family of entrepreneurs, and as small business owners ourselves, we have an affinity for small businesses. Our experienced bookkeepers will take the burden of dealing with the numbers off your shoulders and show you how to use our services to make better decisions for your business.
We offer free, no-obligation consultations so you can learn more about how our services can help you. Our services are 100% online and available nationwide.
QuickBooks for Rental Property Management
If we told you there's a rental property bookkeeping software product that can simplify your accounting and dramatically reduce the time you spend keeping the books, you'd probably say "sign me up!" Well, there is: QuickBooks™.
We highly recommend QuickBooks Online for all our clients, and can help you choose the version best suited for your needs. As a certified QuickBooks ProAdvisor, we also provide training and support on QuickBooks and can migrate all your existing data to QuickBooks.
Our QuickBooks™ accounting services include:
QuickBooks™ installation & setup as a standalone service
A review of your books to ensure accuracy
Organizing your books and fixing any mistakes we find
Training on how to view & interpret your financial statements
Training on how to use QuickBooks™ advanced features
Ongoing support for QuickBooks™ programs including payroll, accounts receivable, accounts payable, job costing, customized reporting and inventory tracking
Complete bookkeeping support and regular reporting in full accrual accounting
Accounting Services for Landlords in the Milwaukee Area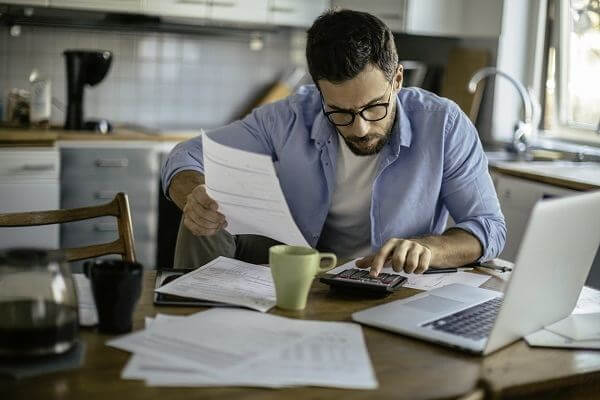 It's YOUR money. We'll streamline your accounting procedures to give you greater control.
Whether you own one rental property or a hundred, the Giersch Group can help make your landlord accounting tasks much easier. We'll take on as much of the accounting work as you need us to, whether it's going through your books to fix old accounting errors or providing ongoing services.
Accounting services offered by the Giersch Group:
Online accounting software setup & training
Budgeting & cost analysis
Risk management
Maintaining CPA-ready books
Monthly, quarterly & annual reporting packages
Accurate client billing and collections calls
Check writing and staying on top of payables
We also provide free online accounting resources for small business owners and the self-employed. If you have questions or would like more information, just call or contact us to set up a free, no-obligation meeting.
Simplify Your Rental Property Tax Filing in Wisconsin
Do you break out in a cold sweat every April at the thought of going through a year's worth of receipts and cancelled checks just to get the numbers you need for your tax return? You're not alone. Come tax time, anyone with less than detailed records goes through the same ordeal. Fortunately, though, there's the Giersch Group.
Our accounting pros will go through your books (or box full of receipts and miscellaneous papers) to determine your true profit or loss for the year. By the time we're done, you'll have all the information you need to file an accurate tax return on your rental property income.
We can provide one-time accounting services or help you out on an ongoing basis. We can even help you prepare for an audit, if the need ever arises.
Affordable Bookkeeping Services for any Real Estate Business
Whether you're responsible for several properties or earning income through AirBnB, our services will help you create a better relationship with your numbers so you can make more informed decisions (and more money!)
Giersch Group professionals provide valuable accounting, reporting and analysis for any type of real estate business including:
Real estate investors
Real estate agents
Real estate brokers
Landlords
House flippers
Hotel or bed & breakfast owners
Vacation rental owner/managers
Home owners associations (HOAs)
AirBnB hosts
Property management companies
Commercial realtors
Home & building inspectors
Community development managers
Appraisers
Lease administrators
There are many different ways to have a successful career in the real estate industry, all of which require a strong foundation of accurate bookkeeping and decisions based on knowing your numbers. Start with a free, no-obligation consult with the Giersch Group to learn more.
Outsourced & Onsite Bookkeeping Services for Wisconsin Real Estate Agents
"Giersch Group saves me time by helping to streamline accounting for my property rental business. We have improved accuracy of our expense accounts, monthly invoicing, daily and monthly management reports. I spend less personal time and money now than with inhouse accounting."
--Janice C., Dec 24, 2020
See Google Review
While we draw many of our clients from southeast Wisconsin, our services are 100% virtual and available to businesses anywhere in the country. From our offices in Milwaukee, Madison and Brookfield we primarily serve businesses located in and around Milwaukee, Dane, Ozaukee, Washington and Waukesha counties.
Milwaukee County bookkeepers serving: Downtown Milwaukee, Shorewood, Whitefish Bay, Glendale, Fox Point, River Hills, Brown Deer, Granville, Butler, Wauwatosa, West Allis, Greenfield, Hales Corners, Greendale, Franklin, Oak Creek, South Milwaukee, Cudahy, St. Francis & everywhere in between.
Dane County bookkeepers serving: Madison, Middleton, Waunakee, Windsor, Sun Prairie, Cottage Grove, McFarland, Fitchburg, Verona, Riley, Pine Bluff, Cross Plains, Springfield Corners, Black Earth, Mazomanie, Mt. Horeb, Belleville, Rutland, Stoughton, Kengosa, Deerfield, Monona & everywhere in between.
Ozaukee County bookkeepers serving: Mequon, Thiensville, Cedarburg, Lakefield, Grafton, Saukville, Port Washington, Knellsville, Newburg, Waubeka, Fredonia, Holy Cross, Belgium, Dacada & everywhere in between.
Waukesha County bookkeepers serving: Waukesha, Brookfield, New Berlin, Muskego, Big Bend, Vernon, Mukwonago, Jericho, Eagle, North Prairie, Saylesville, Genesee Depot, Ottawa, Wales, Dousman, Delafield, Oconomowoc, Monterey, Nashotah, Hartland, Merton, Town of Lisbon, Sussex, Lannon, Menomonee Falls, Butler, Pewaukee & everywhere in between.
Washington County bookkeepers serving: Germantown, Hubertus, Richfield, Thompson, Ackerville, Hartford, Kirchhayn, Jackson, Cedar Creek, Slinger, Cedar Lake, St. Lawrence, Allenton, Addison, St. Anthony, Kohlsville, Wayne, Kewaskum, Boltonville, Fillmore, Cheeseville, Young America, West Bend, Nabob and everywhere in between.
Free Rental Property Bookkeeping Consultations in Milwaukee
Take advantage of a free consultation with the Giersch Group to learn more about our services for landlords and property management companies. There's no obligation whatsoever, and you can meet with us virtually, or in the location most convenient for you—downtown Milwaukee, Brookfield or Madison. All services from the Giersch Group are available 100% online anywhere in the country.
Frequently Asked Questions:
Yes. Renting out properties can be a lot of labor and paperwork all on its own. A bookkeeper can completely take away the worry and stress that comes with managing your finances so you can focus on building the success of your business.
Yes. We offer onsite bookkeeping services for businesses in southeastern Wisconsin as well as nationwide remote services. Keeping your books straight is a very important part of any real estate business to ensure its financial success.
Not having a bookkeeper means that you need to do all of the accounting and record-keeping of your business yourself. This is not a good idea unless you're specifically trained to do so. Your finances are one thing that you don't want to mess with, so hiring a professional to handle them for you is a good idea to ensure the long-term success of you and your business.