Bookkeeping Services for Travel Agencies
The Giersch Group serves travel agencies located all over the country from our offices located in Brookfield, Madison & Milwaukee, WI.
Affordable accounting & management consulting for travel agents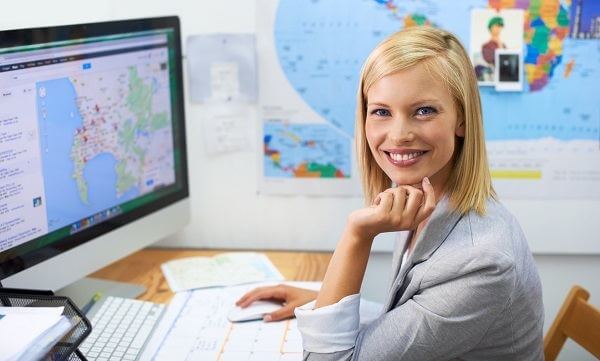 Timely & accurate financials are the ticket to a more profitable travel agency.
Our travel agency bookkeeping services help travel agency owners, franchisees, independent agents who work with a host agency, and travel agents in the CLIA or IATA get timely, accurate financials so you can run your business better.
Bookkeeping for a travel agency can involve specific types of revenue, expenses, cash flow needs (and delays!) unique to the travel industry. Our team has over four decades of combined experience helping small and mid-sized business owners get a handle on their financials.
We'll take the time to get to know your business and the challenges you're facing, then create a custom service plan meeting your budget and needs. Our goal is to help our clients find peace of mind and a sense of empowerment through a healthy relationship with the numbers.
We offer free 30-minute consultations online or at our offices in Milwaukee, Brookfield, or Madison, Wisconsin. Our 100% virtual services are available to businesses anywhere in the nation – just contact us online or give us a call to get started.
Travel agency bookkeeping services
Our efforts are always focused on improving the profitability of your business. Effective planning starts with knowing the numbers and making decisions based on them. Bookkeeping is at the heart of what we do, along with:
We make getting the right kind of accounting and consulting help easy and affordable. Not sure if the requirements you have fall under our scope of service? Reach out to book a free consultation and let's talk.
The best accounting software for travel agencies of all sizes: QuickBooks
Travel agencies need accounting software to give accurate financials to make sure their business runs better. Whether this is a travel agency owner, franchise, independent agents or agents in the CLIA or IATA, QuickBooks™ will ensure your financials are running smoothly. Travel agencies have specific types of revenue, expenses, cash flow needs and delays that need to be tracked correctly.

QuickBooks™ allows travel agencies to accurately keep track of all income and expenses, while creating easy to follow reports of all this information. If there is anyone on your payroll, you can use Self Service Payroll to easily send out all payroll information, along with tracking all employee's billed hours. The option of organizing your income and expenses into tax categories makes filing your taxes when needed easy and efficient.
Our experts can assist your agency with:
Choosing the best bookkeeping software for your agency

Migrating to Quickbooks™ or any other cloud-based accounting software

Setting your accounting software up for the first time and teaching you and your staff how to use it

Cleaning up your books on your accounting software that is already in use

Continuously updating your financials

Answering any and all questions you may have and providing training on your software of choice

Ensuring the financial security and safety of your travel agency
Giersch Group is a QuickBooks™ Online ProAdvisor which gives us the capability to train your staff on how to use the new software. We can also offer you the option to purchase this accounting software at half price.
Outsourced accounting services for travel agencies
Our online accounting services provide the complete and accurate financial information travel agents and agencies need in order to operate efficiently and thrive. You can outsource your bookkeeping to us completely, get help with specific tasks like profit and loss account formatting, or use our services on a temporary basis.
We can help you get set up with online accounting software for the first time or clean up your existing books in QuickBooks for a travel agency or another platform. If you're new to cloud-based accounting we'll explain the benefits and provide as much or as little support as you need.
Travel agent accounting essentials
Managing cash flow is crucial for running a successful travel agency. We'll teach you and your staff how to use accounting software to track net cash flow from sales, incoming payments, and expenses. Not only does effective cash management let you track the numbers that matter most, it gives you the opportunity to identify and address potential financial problems early on. Related: How to improve the efficiency of your cash flow cycle
Getting to know your general ledger is a great way to get an overview of how your travel agency is doing. The general ledger can be updated through your accounting software, making it easy to keep up. Your business assets, money owed, and the impact of daily and weekly business transactions are tracked using the general ledger.
Revenue recognition using the cash method is a must for service-industry businesses like travel agents. Recognizing payments from customers as immediate revenue (regardless of when the service is provided) establishes when the earned revenue can be declared on accounting statements and for tax purposes.
Maintaining an accurate and transparent income statement lets you understand your agency's overall profitability. Like a cash flow statement, income statements record total income and expenses, but more than simply tracking cash the income statement measures your profitability. Both are important, so you can have a day-to-day handle on your cash flow and look at the big picture. Related: Reveal the truth about your business with just 3 basic financial statements
Travel agency accounting & consulting in & outside Wisconsin's largest metro areas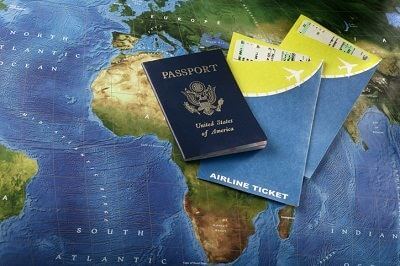 Our accounting & consulting services let you focus on your clients.
Our outsourced accounting services are available anywhere in or outside of Wisconsin. From our offices in Milwaukee, Madison and Brookfield we primarily serve travel agents and travel agency owners located in and around Milwaukee, Dane, Ozaukee, Washington and Waukesha counties.
Milwaukee County travel agency bookkeepers serving: Downtown Milwaukee, Shorewood, Whitefish Bay, Glendale, Fox Point, River Hills, Brown Deer, Granville, Butler, Wauwatosa, West Allis, Greenfield, Hales Corners, Greendale, Franklin, Oak Creek, South Milwaukee, Cudahy, St. Francis & everywhere in between.
Dane County travel industry bookkeepers serving: Madison, Middleton, Waunakee, Windsor, Sun Prairie, Cottage Grove, McFarland, Fitchburg, Verona, Riley, Pine Bluff, Cross Plains, Springfield Corners, Black Earth, Mazomanie, Mt. Horeb, Belleville, Rutland, Stoughton, Kengosa, Deerfield, Monona & everywhere in between.
Ozaukee County travel agent bookkeepers serving: Mequon, Thiensville, Cedarburg, Lakefield, Grafton, Saukville, Port Washington, Knellsville, Newburg, Waubeka, Fredonia, Holy Cross, Belgium, Dacada & everywhere in between.
Waukesha County travel agency bookkeepers serving: Waukesha, Brookfield, New Berlin, Muskego, Big Bend, Vernon, Mukwonago, Jericho, Eagle, North Prairie, Saylesville, Genesee Depot, Ottawa, Wales, Dousman, Delafield, Oconomowoc, Monterey, Nashotah, Hartland, Merton, Town of Lisbon, Sussex, Lannon, Menomonee Falls, Butler, Pewaukee & everywhere in between.
Washington County travel industry bookkeepers serving: Germantown, Hubertus, Richfield, Thompson, Ackerville, Hartford, Kirchhayn, Jackson, Cedar Creek, Slinger, Cedar Lake, St. Lawrence, Allenton, Addison, St. Anthony, Kohlsville, Wayne, Kewaskum, Boltonville, Fillmore, Cheeseville, Young America, West Bend, Nabob and everywhere in between.
Get a free travel agency bookkeeping consultation
Professional help managing your books lets you focus on delivering best-in-class hospitality and services to your clients. Whether you choose to meet with us at one of our Wisconsin locations or take advantage of our remote services, we look forward to designing custom accounting solutions to help you make the most out of your business. Our services are 100% online and available to travel agencies nationwide.
Frequently Asked Questions:
QuickBooks™ is the best program to give companies accurate financials so they run more efficiently. The program is suitable for travel agency owners, franchises, independent agents or agents in the CLIA or IATA. QuickBooks™ tracks industry-specific types of revenue, expenses, cash flow needs and delays.
The most important procedures are cash flow statements, the general ledger and income statements. Giersch Group helps you keep accurate records that are ready for tax season.
A great financial plan includes extensive cash flow audits, expense analysis, negotiation with suppliers/vendors/partners and a good handle on business interruption insurance. Giersch Group advisors will develop a solid financial plan for your business.