Online Accounting Services for Ecommerce Businesses Nationwide
The Giersch Group helps e-commerce businesses all over the country maintain and learn from their financial records from our offices in Brookfield, Milwaukee & Madison, WI.
Affordable, Expert Bookkeeping & Accounting for Ecommerce Businesses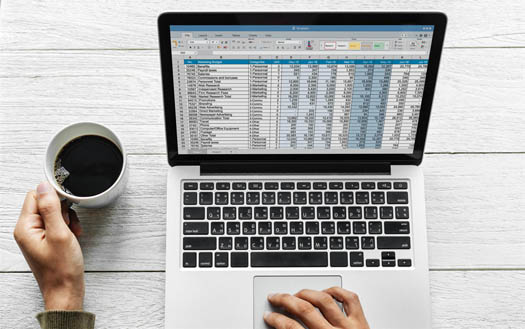 Our accounting services will help expose a clear picture of the financial health of your ecommerce business.

Accounting for ecommerce businesses can be a real pain for both small and large businesses. Hiring a quality full-time bookkeeper can cost an arm and a leg and just isn't reasonable for most small to mid-sized ecommerce businesses. As your business begins to grow and sales start picking up, more money starts to pour in. While more money coming in is generally a great thing, an uptick in business can also make it increasingly difficult to keep accurate financial records. Inaccurate or incomplete financial records will not only make tax season much more stressful than it already is, but it will also prevent you from getting a clear picture of the financial health of your company. An accurate understanding of your business's financial health is vital to developing and implementing solid business strategies. This can leave you vulnerable to future potential pitfalls and prevent you from being able to take advantage of unforeseen opportunities.
The Giersch Group understands the trials and tribulations that a small business faces on a regular basis because we are small business owners ourselves. We are a family-owned bookkeeping firm that comes from a family of entrepreneurs. We specialize in providing bookkeeping, accounting and consultation services for small and mid-sized businesses. Our services can help you make more educated business decisions by clarifying the financial health of your business and helping you plan for the future.
Want to find out more about what our accounting, consultation and bookkeeping services can do for your ecommerce business? We offer a free 30-minute consultation to determine how we can be of the most benefit to your company, so be sure to take advantage of it. Consultations can be held online or in-person. If you would prefer an in-person consultation, we have locations in Milwaukee, Brookfield and Madison. All of our services are 100% online and available nationwide.
QuickBooks Online - The Best Software for Ecommerce Businesses
After many years of experience, we have consistently found that QuickBooks Online is the best accounting software for ecommerce businesses. Because of that, we decided to partner with QuickBooks. This gives us a number of benefits, like the ability to buy their products at half-price, which we then extend to all our clients.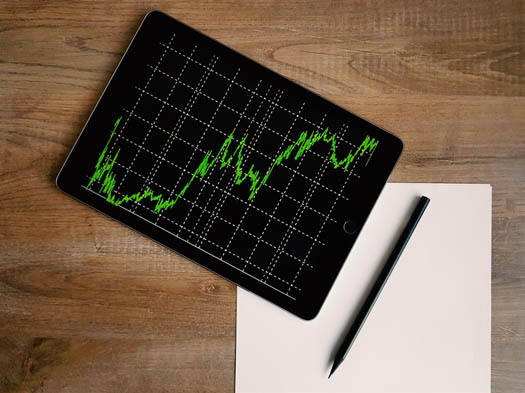 Our flexible financial reporting, bookkeeping and consulting services are a great fit for all ecommerce companies across the nation.

We will also teach you how to use QuickBooks to have the largest positive impact on your ecommerce business. This means training for tasks like strategizing and planning for the future based on your reports. If you have never used QuickBooks before, we can even help set it up for you, migrate your data to it and then teach you how to use it.
We provide assistance with:
Choosing the best bookkeeping software for your business
Migrating to QuickBooks or any other cloud-based accounting solutions
Setting up your accounting software for the first time and teaching you how to use it
Cleaning up your books on your accounting software if you already use one
Continuously updating your financials
Answering any questions you might have and providing training for the software of your choice
Ensuring the financial security & safety of your ecommerce business
The experts at the Giersch Group excel in teaching ecommerce business owners how to best utilize accounting software to get their financial records back on track.
Management Consulting Services for Ecommerce Businesses from the Giersch Group
Developing a foolproof business strategy to prepare your company for the future is difficult anyway, but it's nearly impossible without accurate financial records. Our management consulting services for ecommerce and all other small to medium-sized businesses can help you determine the best path moving forward when combined with our bookkeeping services. The accounting experts at the Giersch Group will help clarify the current financial health of your business. We will also help you generate and apply a business strategy that will ensure the short-term security of your business while also building towards long-term success.
Service Area for Outsourced & Onsite Ecommerce Company Bookkeeping Services
We can help you whether you're looking for bookkeeping for e-commerce businesses or accounting services for architects. From our offices in Milwaukee, Madison and Brookfield we primarily serve small and medium-sized e-commerce businesses located in and around Milwaukee, Dane, Ozaukee, Washington and Waukesha counties.
Milwaukee County bookkeepers serving: Downtown Milwaukee, Shorewood, Whitefish Bay, Glendale, Fox Point, River Hills, Brown Deer, Granville, Butler, Wauwatosa, West Allis, Greenfield, Hales Corners, Greendale, Franklin, Oak Creek, South Milwaukee, Cudahy, St. Francis & everywhere in between.
Dane County bookkeepers serving: Madison, Middleton, Waunakee, Windsor, Sun Prairie, Cottage Grove, McFarland, Fitchburg, Verona, Riley, Pine Bluff, Cross Plains, Springfield Corners, Black Earth, Mazomanie, Mt. Horeb, Belleville, Rutland, Stoughton, Kengosa, Deerfield, Monona & everywhere in between.
Ozaukee County bookkeepers serving: Mequon, Thiensville, Cedarburg, Lakefield, Grafton, Saukville, Port Washington, Knellsville, Newburg, Waubeka, Fredonia, Holy Cross, Belgium, Dacada & everywhere in between.
Waukesha County bookkeepers serving: Waukesha, Brookfield, New Berlin, Muskego, Big Bend, Vernon, Mukwonago, Jericho, Eagle, North Prairie, Saylesville, Genesee Depot, Ottawa, Wales, Dousman, Delafield, Oconomowoc, Monterey, Nashotah, Hartland, Merton, Town of Lisbon, Sussex, Lannon, Menomonee Falls, Butler, Pewaukee & everywhere in between.
Washington County bookkeepers serving: Germantown, Hubertus, Richfield, Thompson, Ackerville, Hartford, Kirchhayn, Jackson, Cedar Creek, Slinger, Cedar Lake, St. Lawrence, Allenton, Addison, St. Anthony, Kohlsville, Wayne, Kewaskum, Boltonville, Fillmore, Cheeseville, Young America, West Bend, Nabob and everywhere in between.
Free Bookkeeping Consultation for Ecommerce Companies
Our bookkeeping, consulting and accounting services for e-commerce businesses are 100% online and available nationwide. Schedule a free, no-obligation consultation with the Giersch Group in Milwaukee, Madison or Brookfield. You can get a free balance sheet analysis, answers to your questions and customized pricing.
Frequently Asked Questions:
The most basic principles of managing ecommerce include high-performing software, accurate cash flow data, precise inventory reports, costs, expenses and tax management. Giersch Group services can help you make more educated business decisions by clarifying the financial health of your business and planning for the future.
After many years of experience, Giersch Group has consistently found that QuickBooks™ Online is the best accounting software for ecommerce businesses. As a certified QuickBooks™ Online ProAdvisor, we'll provide custom training to help you best utilize this software.
The most unique components of ecommerce accounting are transactional data, inventory and COGS, sales tax and foreign transaction costs. Giersch Group will help your business navigate selling channels, inventory and state-to-state tax rules and minimize foreign transaction costs. Our bookkeeping and accounting services help develop specific business plans for ecommerce.